Zoe Herishen is a risk-taker at the skate park, but the 10-year-old wasn't always that way.
"I just saw a bunch of boys and I was like, well I'm the only girl here," she told NBC News.
While intimidating at first, the gender-gap didn't hinder her interest. As a result, Herishen found a community that agreed. She joined the Girls Riders Organization, or GRO — a 501c3 organization founded to encourage young girls to take up skateboarding. More broadly, their mission is to "inspire, educate and support girls of all ages to be active leaders of positive change" within their communities.
"I feel better, definitely because I can do more," Herishen said.
GRO is the first nonprofit organization open to all females for skateboarding, snowboarding and other action sports. But the lessons extend out of the park.
At a national level, the action sport of skateboarding is predominantly male. But the demographics are starting to change. Skateboarding will even be one of the five new categories added to the Summer Olympics in Tokyo in 2020, and there will be both men's and women's teams.
Courtney Payne-Taylor launched "GRO" back in 2006, after skateboarding helped her through a bought of depression.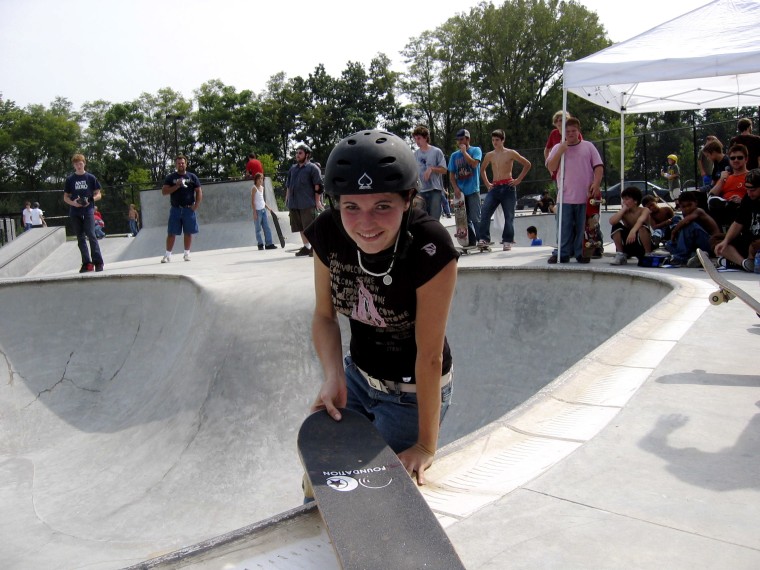 "Skateboarding is completely out of the realm but once you start to experience that that kind of nervousness and that accomplishment after it, I think that's what I really got hooked on," Payne-Taylor said. "It gave me a feeling like I had a purpose in life."
She thought that other girls, of all ages, might enjoy the experience — and could also take away some of the same empowerment she had found for herself through the activity.
"There's only one thing that can hold back a woman or a girl and that's herself," Payne-Taylor said.
The message has resonated, as both Payne-Taylor and her organization are gaining national recognition, now recognized as a hero for empowering young women.
GRO has been expanding. They currently have ten "crews" across the country, with the organization's newest chapter having just opened in the Hudson Valley in New York.
"They're learning that internal belief itself and challenging themselves, and once they discover that they blossom," Payne-Taylor said.
Zoe is no longer intimidated by the skate parks, and has even taken up more of a leadership role within the organization itself. The fifth-grader has helped to organize events and fundraisers centered on skateboarding.
Her advice to others?
"Always be confident and never give up," Zoe said.
The sport is changing, and so are the girls.