The word "survivor" seems especially fitting when describing Ray Chavez — a 104-year-old gym rat who defies his age. Chavez first became a survivor on Dec. 7, 1941, at Pearl Harbor.
"I can't forget it. I never will," he says of the attack.
Chavez was stationed at the U.S. naval base when the bombing started.
"I got very emotional that day. There were so many, many innocent people that were lost," he said.
Chavez has often returned to Hawaii over the years to honor those who died. Three years ago, the Navy veteran decided he wanted to go back this year for the 75th anniversary of the horrific attack.
In order to make that trip, Chavez started working out with the help of a trainer — putting on 20 pounds of muscle.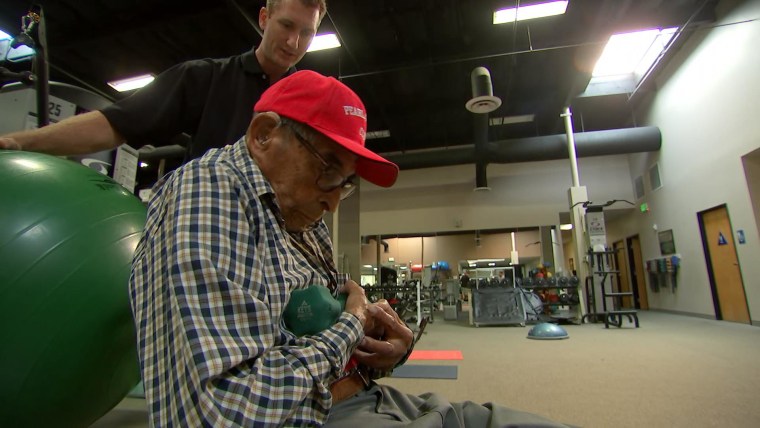 "I tell my clients all the time, when they say, 'I'm too old to do this or that,' I say, 'No, look at Ray, that excuse doesn't fly anymore,'" Chavez's trainer, Sean Thompson, says of his client's dedication.
With the help of his gym and Alaska Airlines, Chavez, a San Diego resident, got a first class ticket for the six-hour trip to Hawaii. He'll be there once again to honor so many who lost their lives in service of their country.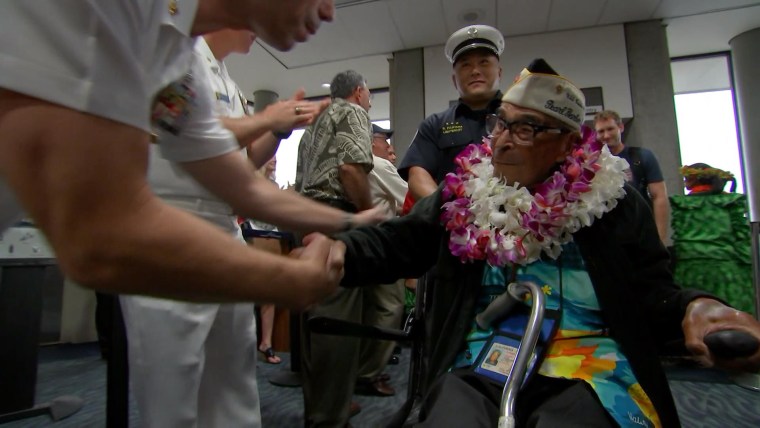 When asked if he would be back in five years for the 80th anniversary, all Chavez had to say was, "If I can walk, I'll go." He'll be 109.
The oldest known Pearl Harbor survivor is as devoted as ever to the country he served.