Forced to live in a Mozambique orphanage after AIDS killed their parents, Afonso Slater and Kelvin Lewis didn't have much growing up — but they always had each other.
Their strong bond endured as the boys were, coincidentally, both adopted by families in the same Phoenix suburb. Now the best friends are set to create even more memories together: They're going to the same college next year.
Afonso and Kelvin are currently high school seniors in Gilbert, Arizona, and will attend Brigham Young University in Utah in the fall.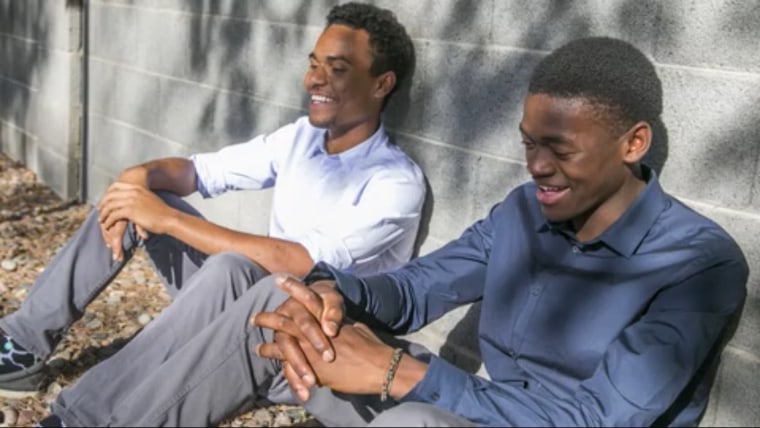 "A lot of people, when they're going through something, they're like, 'No one understands me because I'm going through my own issues.' Everyone else has their own thing. But Afonso is the one who understands me. Because whatever I went through, he went through," Kelvin, whose mom died of AIDS, told NBC News.
Their families, who adopted them separately and months apart in 2008, believe it was a "miracle" the boys ended up in the same town.
Hear more of the story on the NBC Nightly News at 6:30 p.m.
"It's almost impossible that two little boys out of 1.5 million orphans in Mozambique would land in Gilbert, Arizona, a mile apart from each other," Lacinda Lewis, Kelvin's adoptive mom, said.
"I think there's divine providence in that," added Sharon Slater, Afonso's adoptive mom. "I can't explain it any other way."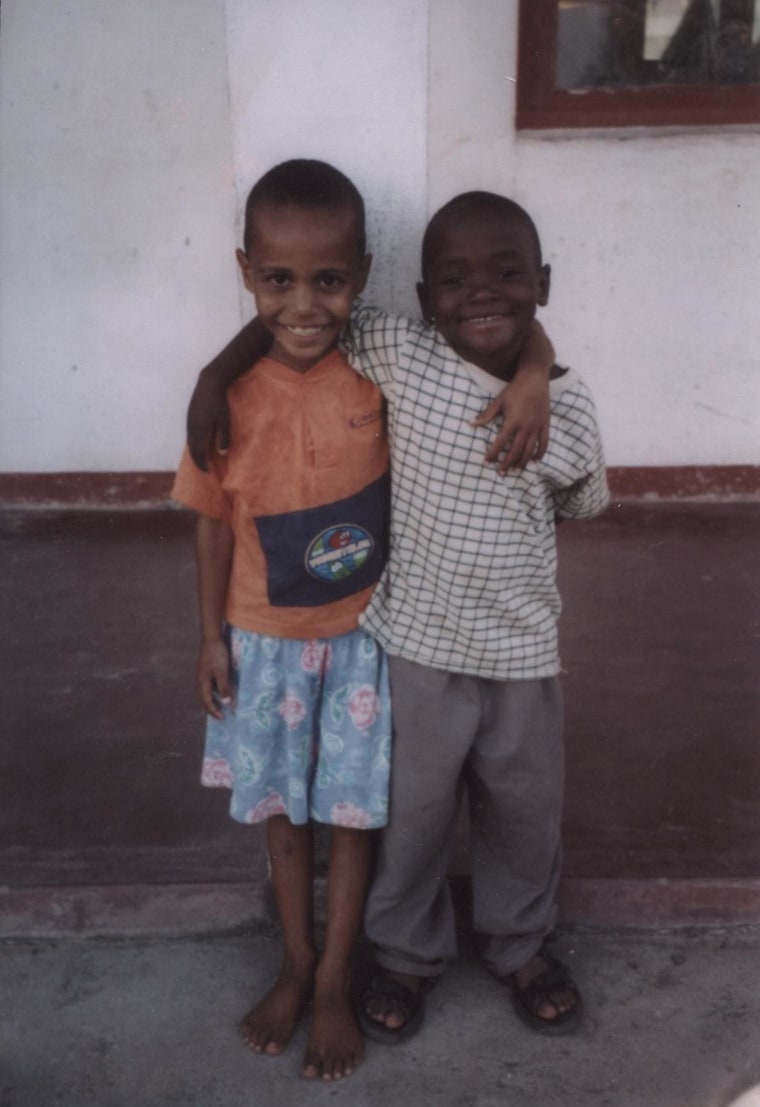 Both of Afonso's biological parents died from AIDS. While he relies on Kelvin to get through hard times, he is also quick to joke about more light-hearted moments.
"We've decided he's better looking," Afonso said of Kelvin. "[But] I get more girls."
Since their adoptions reunited them in Gilbert, the boys have been inseparable.
"Everything we do, we do together. Even when we get in trouble, we also get in trouble together," Kelvin said with a laugh.
So it was only natural that they would apply to the same colleges. For both, Brigham Young University, operated by The Church of Jesus Christ of Latter-day Saints, was the number one choice; they hope to serve on a mission from the Latter-day Saints church at some point.
They have other plans for the future, too.
"We're eternal friends," Afonso said. "Our kids [will be] growing up together, the same neighborhood, maybe neighbors, growing fat together."