LONDONDERRY, New Hampshire — Nearly a decade later, Susan Allen-Samuel still vividly remembers the moment that she first realized her son Joe was a heroin addict.
"It took my breath away," Allen-Samuel told NBC News.
Allen-Samuel says that she began to notice all the metal spoons — typically used by users to melt down the heroin — in her kitchen were disappearing.
She says she suspected heroin but admits that she couldn't fully accept that Joe had been caught up in what she calls the "heroin epidemic" sweeping New Hampshire.
"I was that person: 'It's not gonna happen, I'm a good mom,'" said Allen Samuel. "Wow, I got a wake-up call."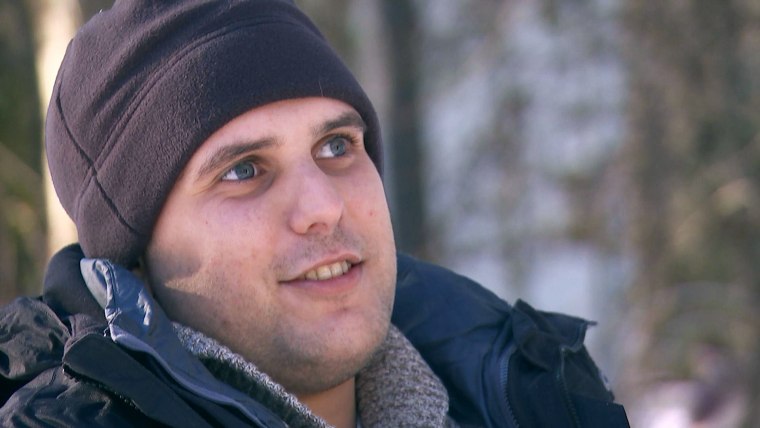 At the time, Joe was just a teenager. He had recently switched from abusing opiates in pill form— primarily pain killers like OxyContin – to using heroin. The reason, he says, was purely financial. One OxyContin pill can cost as much as $80 on the black market. Joe says he was spending roughly $400 a day on his addiction.
"They [the pills] were so expensive," said Joe, 26. "You can't afford a habit."
At just $10-15 a bag, heroin was cheaper and more readily available. A short-drive to nearby Lawrence, Massachusetts — just across the state border — and he and his friends could purchase the drug on just about every street corner. Three overdoses and two arrests later, Joe's life was forever altered by the deadly drug known as the "Big H."
A State at the Center of a Heroin Crisis
The lush, rolling hills and idyllic red barns here can transform you to another time. Every town's main street sprinkled with mom-and-pop shops and glistening white church steeples provide a backdrop to the scene of a Norman Rockwell painting, the personification of New England nostalgia.
In 2016, however, New Hampshire finds itself on the front lines of a heroin crisis that, critics warn, is unraveling the state's social fabric. The numbers, alone, are daunting.
Last year, there were roughly 400 drug-overdose related deaths in New Hampshire — the most in the state's history. With a population of roughly 1.4 million, the Granite State has one of the highest per-capita rates of addiction in the country.
As the problem has worsened over the last decade, however, access to substance abuse treatment has not improved. According to a 2014 report from the U.S. Department of Health and Human Services, the state is second to last — ahead of only Texas — in access to treatment programs.
New Hampshire does not fund any methadone treatment programs and relies on a network of privately-run for-profit clinics to treat the thousands of addicts across the state. "There's a stigma out there for users," said Diane St. Onge, director of the Manchester Comprehensive Health Center — one of only eight clinics in the state that provides methadone treatment for heroin addiction. "We need more treatment options. People's lives are at stake."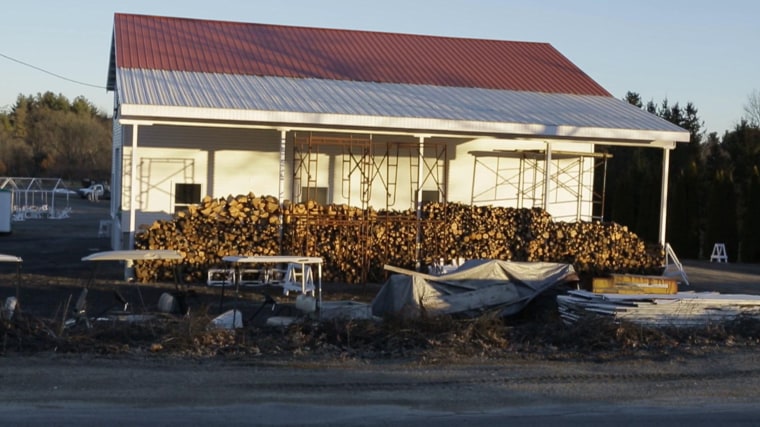 In 2013, St. Onge's clinic had 250 patients. Today, it has 540 patients and a two-week long waiting list. On a recent weekday, the clinic's waiting room was teeming with weary patients, most appearing middle-aged, and young children whose parents were there to receive their daily dose of methadone, the drug that reduces the withdrawal symptoms in people addicted to heroin or other narcotic drugs.
Outside, amid the political paraphernalia and live-shots being set up by crews ahead of Tuesday's New Hampshire primary, patients sat on benches waiting to go inside. The juxtaposition was striking.
A Town under Siege
Situated along the I-93 interstate between the state's two largest cities of Manchester and Nashua, the small town of Londonderry is at the center of a drug-trafficking route where heroin cuts across socio-economic and political lines.
Ed Daniels has worked with the Londonderry Fire Department for 11 years. For most of that time, he says, he saw one or two overdose cases a year. He says he now sees at least one every shift. He says the victims he treats come from all demographics. "There's no rhyme or reason to it," said Daniels.
Daniels says the numbers began to spike last summer and have continued to rise, unabated. He blames the increase on fentanyl — an extremely potent pain killer drug that is now commonly cut with heroin to produce a more intense high — and feels, at times, that there is little long-term that he can do for his patients.
"They can leave the hospital," said Daniels. "[But] once they have the addiction, where can they go for help?"
For Londonderry Fire Department Chief Darren O'Brien, who has lived his entire life in Londonderry, "it's hard to see what's going on in a community you grew up in."
O'Brien noted that there were 82 reported overdoses last year — nearly three times the 31 reported cases in 2014. "I'm hoping we can get a handle on it," he said.
"Our families are dying": A Mother's Plea for Help
Joe's heroin addiction lasted nearly a decade, a time that Allen-Samuel says she was fearful to come home to confront her son. "It's a hell of a ride, it's devastating," she said.
Allen-Samuel tried everything to help Joe. On one occasion, after he had been placed in jail for a minor offense, she had officers keep him there for months knowing that he'd likely not have access to any drugs inside. Meanwhile, she says, Joe's childhood friends were dying one-by-one from overdose.
Joe says he had periods of sobriety but ultimately relapsed. It was not until his second stint in jail, he says, where he vowed to fight back. "That was probably my lowest point," he said. He sought treatment and, ultimately, got clean.
He says losing his closest friends was motivation for him to be there for his girlfriend and young children. He has been sober for more than two years.
"I'm just thankful," said Joe. "[Before] I wasn't able to be a dad. I'm glad I'm able to be here and experience it now."
For Allen-Samuel, the unfolding crisis in New Hampshire should be an impetus for reform. Heroin addiction, she says, is a disease that should be dealt with the same way society treats cancer or any other deadly illness.
"Our families are dying," said Allen-Samuel. "What's going on in our community is a war."