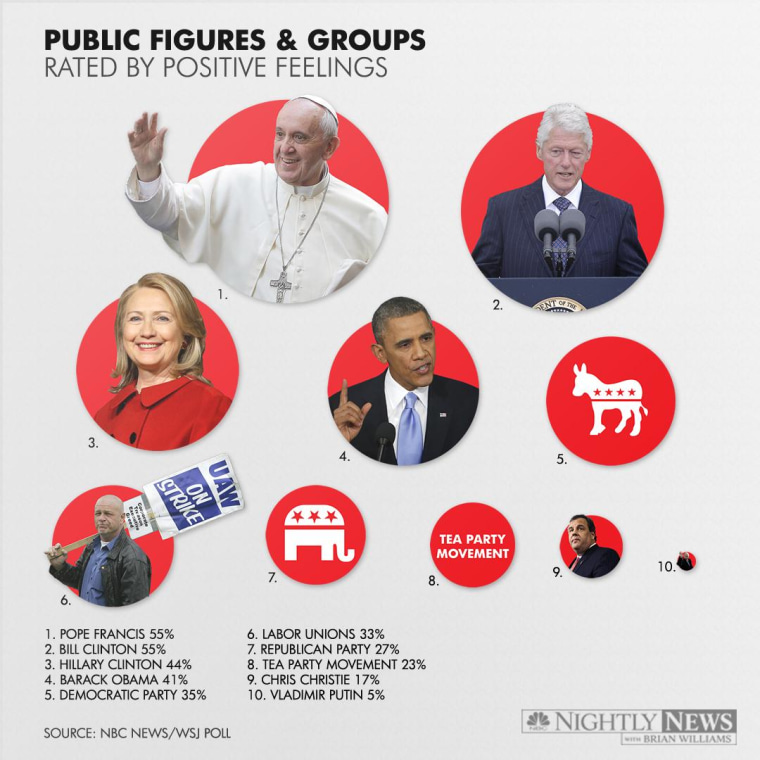 Pope Francis rates higher than President Barack Obama in positive feelings amongst Americans, according to a recent NBC News/Wall Street Journal Poll of 1,000 Americans. The two met for the first time at the Vatican on Thursday. 55 percent of Americans have positive feelings about Pope Francis and 41 percent have positive feelings about President Barack Obama.
Does this chart look right to you? Let us know by sharing on Twitter. President Bill Clinton ties the Pope in a near photo finish with 55 percent, followed by his wife Hillary Clinton. The Democratic Party is more favorable than the Republican Party, labor unions, and the Tea Party Movement. Oh and New Jersey Governor Chris Christie.
Who's the least favorite? That's Russian President Vladimir Putin with only 5 percent.