Griffin Furlong is a Florida teenager who knows something about heartaches and joy.
The 18-year-old is homeless, but he graduated at the top of his class from Florida Coast High School in Jacksonville.
Furlong managed to achieve a 4.65 grade point average -- putting him at the top of his class and making him the valedictorian. He'll attend Florida State University in the fall and plans to study civil engineering.
"Everyone thinks I try to make good grades because I'm smart. Not true," he told his fellow graduates.
"I perform the way that I do in the classroom because I have everything to lose. I make the grades I do because I was once lost and had nothing."
Furlong's mother died of leukemia when he was just 6 years old.
Soon afterward, Furlong, his father, and older brother lost their home and ended up in homeless shelters.
Furlong said he often went to bed hungry and there were times when he wanted to give up.
"I never had a full childhood. I felt like I wasn't even human anymore. And I would just think to myself at night, 'Do I continue to do this or do I make something of myself?'"
For a while the family had a rental home, but this past April, just before finals and AP exams, Furlong was homeless again.
"No kid should have to live like this," Furlong said.
He sought temporary shelter with his girlfriend's parents then moved in with an aunt and uncle, who said Furlong had laser-like focus on his school work.
"He had nothing else but to study," said his aunt, Nancy Nancarrow. "He didn't have the things that most children have: the TV, you know all those things. He would go to his room when he was home and he studied. That is his entertainment. We're proud of him."
Furlong never missed a day of class or a homework assignment.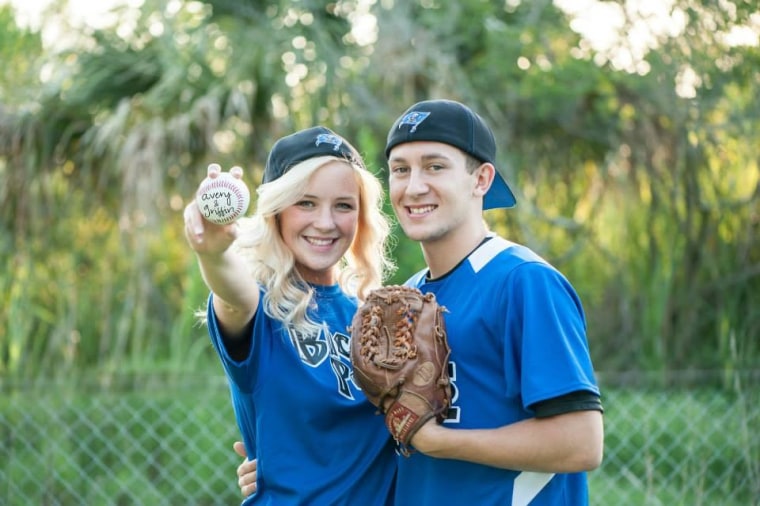 "He is a remarkable kid and an excellent student," said Jennifer Stover, his calculus teacher who also wrote letters of recommendation for his college applications. "He's an inspiration to everyone around him. He's a nice kid. He's respectful and does whatever is asked of him with a smile and without complaint."
Furlong said he knew education would help him build a place life for himself. Now he says he hopes his story inspires other kids who are also facing hardships.
"Despite the obstacles I faced, I know that I can actually do something with education."
Furlong's passion for excelling in his school work was matched only by his excitement for baseball. He made the varsity baseball team all four years of high school. He played shortstop and pitcher and never missed a day of practice. Inside his baseball caps, he wrote his motto to keep himself focused: Never Give Up.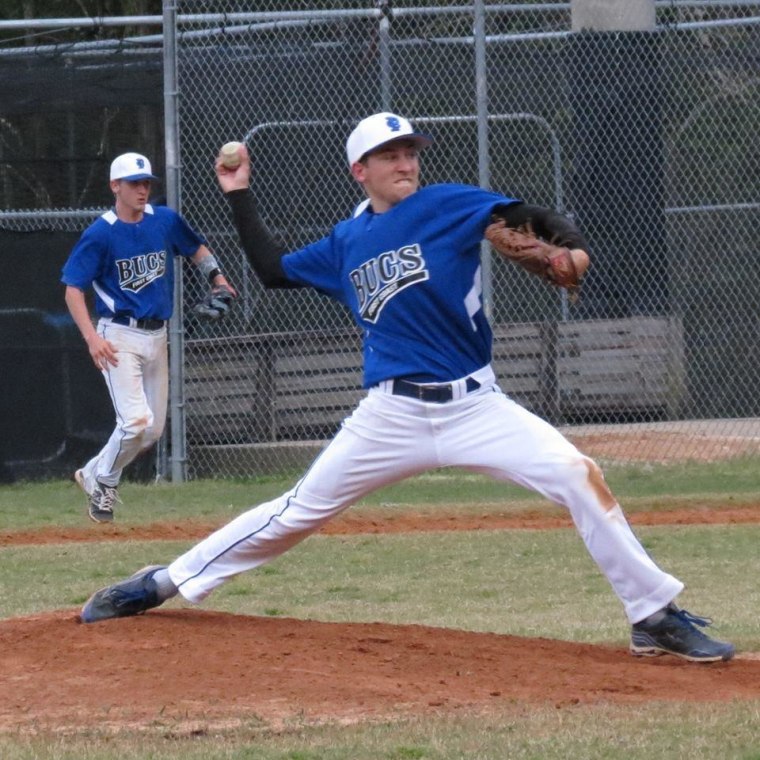 Now to make certain his success continues, friends set up a an online fundraising account on gofundme.com. As of Wednesday evening it had generated more than $69,000 to help Furlong pay for college expenses.
"It's very surprising that everyone's reaching out to me from all across the nation. It's definitely a true blessing to me," he said.
His only wish, he said, is that his mother could see him deliver his speech.
"I know that she's proud that I've never given up despite the circumstances that I was facing. I know that she loves me," he said. "She gave my life purpose."
"Don't dwell on the past, use it as motivation for your future," he told the graduates. "It's amazing what you can do with your life when you have motivation, ambition and most importantly, a purpose."
Want to catch up on the day's news? Sign up for Nightly Perspective newsletter from Brian Williams and the "Nightly News" team and receive an email each weekday.