DILLINGHAM, Alaska — As a January snow fell on this remote Alaskan fishing town, time seemed to stand still. An occasional car drove down the main road in the city of just 2,300 people. The quiet belies the hum of boat engines and busy docks found here each summer, as commercial and sport fishermen haul in millions of sockeye salmon. Last year's catch tipped the scales and records with a haul of some 60 million fish.
However, many here believe the economic engine that buoys their rural way of life is under threat by a proposed copper and gold mine 120 miles to the northeast. The fear is that it could poison the headwaters of the largest sockeye salmon fishery in the world.
In late December, those worries gained traction when a mining company filed for a permit to develop an open-pit mine atop one of the world's largest unmined sources of copper and gold. Discovered in the late 1980s, the so-called Pebble deposit may contain as much as 80 billion pounds of copper and 107 million ounces of gold. On Friday, the U.S. Army Corps of Engineers selected engineering firm AECOM to prepare an Environmental Impact Statement that will aid regulators reviewing the permit application.
Related: Listen to a podcast about this story
The permitting process will likely take years, though Pebble Limited Partnership CEO Tom Collier believes he can navigate it within two — a prospect that seemed impossible after a 2014 Environmental Protection Agency report called the Bristol Bay Watershed Assessment. It looked at three different mine sizes and determined they posed significant risks to the fishery both in everyday operations and in the event of a mining accident.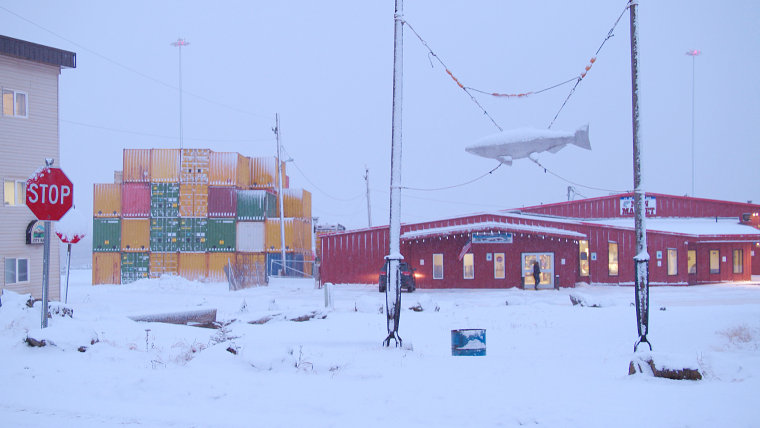 Last week, EPA Administrator Scott Pruitt said he would hold off on withdrawing that finding, while allowing the permitting process to go forward.
The Pebble Limited Partnership's application outlines a mine that would operate for 20 years and plans to recover just a fraction of the rich ore. While the lifespan of the proposed mine is short comparted to other many other mines, Collier acknowledged that, with the global demand for copper remaining high, the site would remain ripe for future development.
"There are no current plans for a phase two," Collier told NBC News correspondent Anne Thompson in an interview at The Pebble Partnership's Anchorage offices. "But it's unlikely that much copper and gold will be left in the ground, and so someone will probably come along and want to do a second phase of the project at another time."
Pebble's current plan calls for a smaller mine than its parent company, Vancouver-based Northern Dynasty Minerals, initially discussed. To environmental groups, smaller is relative. The site would include an open pit mine more than a mile across, a 188-mile natural gas pipeline, an on-site power plant, and a ferry to carry mined ore across nearby Lake Iliamna to the port.
Related: Battle Over Alaska's Bristol Bay Pits Salmon Against Gold
"What they're proposing right now is about four times what the EPA thought would be an acceptable level of risk," said Tim Bristol, executive director of Salmon State, an environmental group fighting the Pebble proposal.
Collier says the mine does not threaten the fishery.
"And if it does, it won't be built," he said. "We've said from the get go that if we're gonna do — if it's determined that we would significant damage to that fishery, we're not gonna build the project."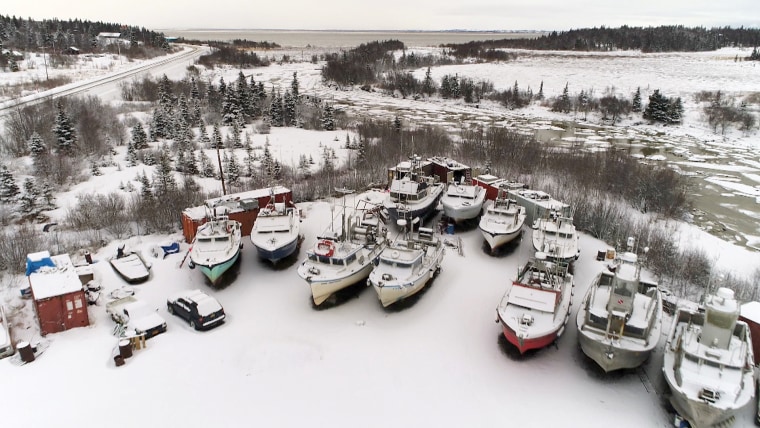 For its part, The Pebble Partnership said it has listened to feedback from nearby communities and scaled down its plans. Among the revisions, the company said, are creating the mine in a way that limits potentially acidic drainage to just one waterway and not one the sockeye salmon depend on. It also scrapped plans to use cyanide to recover more gold from the site.
The company promises 850 permanent, $100,000 jobs in a largely undeveloped region, along with 2000 construction jobs. But fishing in Bristol Bay is unquestionably big business as well, generating $1.5 billion dollars annually and employing 14,000 people each season.
Related: EPA Allows Copper, Gold Mine Company to Pursue Permits in Bristol Bay, Alaska
While the fishery's economic fabric is strong, residents of Dillingham and the small villages that surround it say salmon are woven into their culture as well. The summer's catch feeds much of the region through the harsh Alaskan winter.
"We grew up eating fish and process it as a family, and it's carried down from generation to generation," said Dee Dee Bennis, whose family fishes for subsistence.
As for Pebble's promise of new jobs and big paychecks, Bennis is unimpressed.
"We can't eat money," Bennis said.