Many parts of Zazie restaurant's menu are typical, listing starters, entrees and sides, but below mouth-watering descriptions is something out of the ordinary — a line that reads: "The $1.25/ person surcharge added to all checks provides full benefits for our hard-working staff." The extra charge provides 32 employees of the San Francisco French bistro with full health and dental insurance and paid sick leave. No employee is exempt, even those who work only one day a week, said owner Jennifer Piallat.
"To say that just because they don't put on a suit and don't go to work every day they don't have a real job or they don't need benefits like a real worker would, is ridiculous," said Piallat, who worked as a waitress herself before opening Zazie.
Employees are also provided with 401(k) plans, with a 4 percent match. The restaurant might be able to raise prices a bit if not for the surcharge, but Piallat doesn't look at providing benefits as a cost, but rather as an advantage.
"Turnover's incredibly expensive," Piallat said, and most of her employees stick around. One of the chefs has been working at Zazie for 13 years, and a dishwasher has been at the restaurant for more than two decades. Piallat said Zazie partly credits the low turnover rate with the fact that her restaurant turns a profit that is more than four times that of a successful San Francisco restaurant's 5 percent.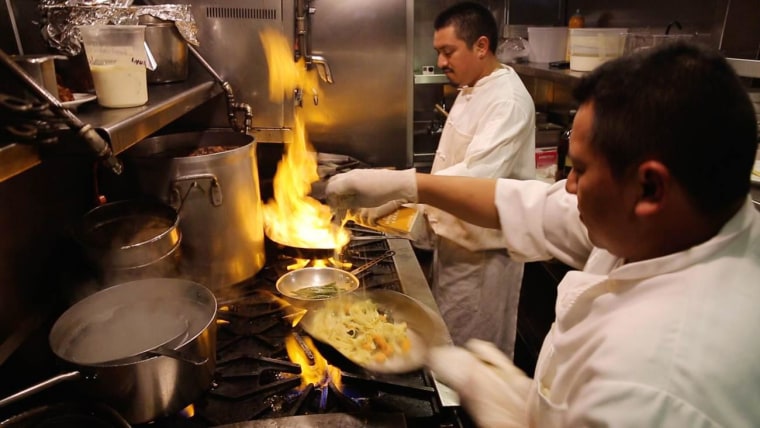 — Cynthia McFadden and Elisha Fieldstadt