NEW YORK — Hall of Fame linebacker Nick Buoniconti sat with his wife, Lynn, in their Hamptons home reminiscing about the past.
Buoniconti played for the 1972 Miami Dolphins, the only NFL team to win the Super Bowl with a perfect season. "We went 17-0 that year," he said proudly.
In 2001 when he was inducted into the Pro Football Hall of Fame, Buoniconti looked like the picture of health. Now, at age 77, he is wheelchair-bound, has trouble concentrating, and needs a full-time caregiver to help him with everyday tasks.
"I have CTE. My life has changed dramatically because of that," he said. "I used to be eloquent and I'm not anymore because I can't concentrate. I can't read the newspaper. I can't read a book. I can't do so many things that I used to do."
CTE, or chronic traumatic encephalopathy, is a neurodegenerative disease that is related to head trauma. While it cannot technically be diagnosed until after death, the symptoms of CTE can have a devastating effect on people living with it.
"CTE develops slowly over years to decades and then it affects really basically all aspects of a person [sic] mental activity and their interaction with others," said Dr. Lee Goldstein, a researcher at the Boston University School of Medicine and College of Engineering. "We see changes in learning and memory, in attention. We also see changes in behavior particularly related to control of anger and frustration."
Related: CTE turned ex-NFL star McNeill from top lawyer to 'other person'
Goldstein authored a study published earlier this month by Boston University that shows that CTE is actually caused by repeated hits to the head, not just by concussions as was previously believed. This puts children, whose brains are still developing rapidly, at significant risk.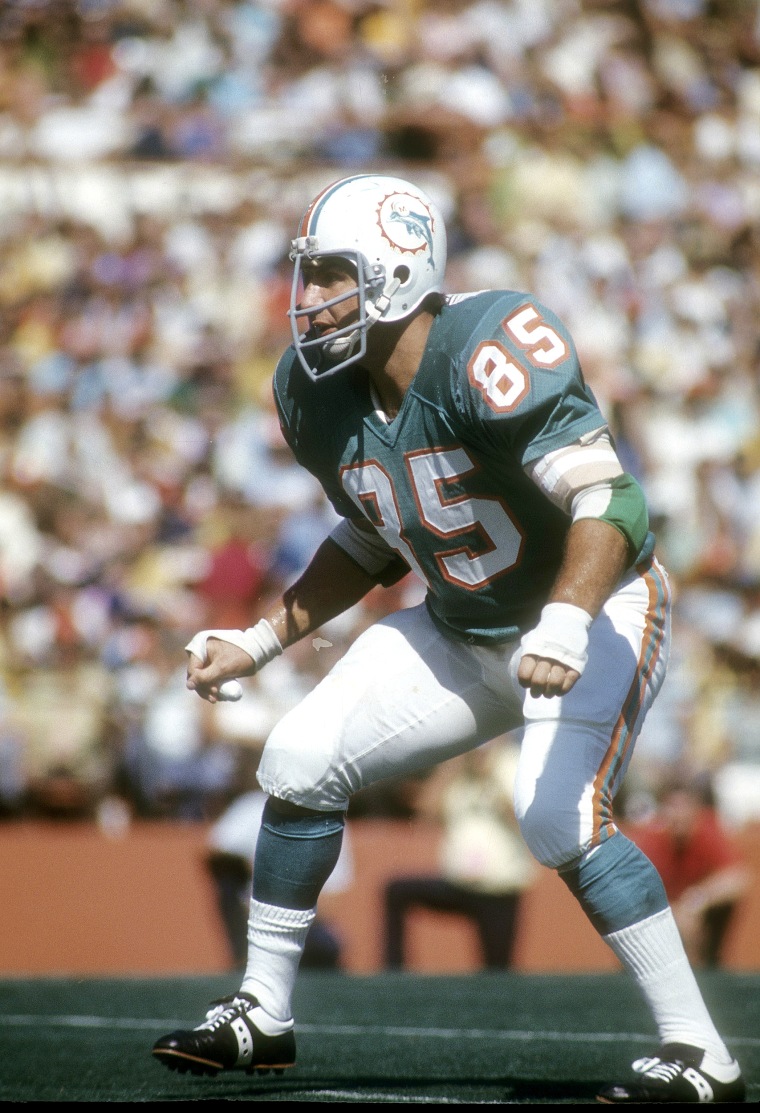 "This is not to say that kids shouldn't be playing sports," he said. "What I am saying is that we need to play sports safely, and one can play football without having the head injuries."
Parents are taking note. According to the Sports and Fitness Industry Association, participation in tackle football by boys between the ages of 6 and 12 has fallen by nearly 20 percent since 2009.
Dr. Dyan Hes is a pediatrician and the mother of a 14-year-old son who she has barred from playing tackle football because of the risk of head injury. "I'm the least popular person in the house," she joked.
"Why would I risk his brain that is just developing for something that I don't believe in," she questioned. "I said [to my son] 'you can play flag football.'"
Buoniconti is just one the former NFL players, along with the Concussion Legacy Foundation, working to appeal to both parents and children that flag football is a viable alternative.
The "Flag Football Under 14" initiative was started to ensure that children can still experience the comradery, athleticism, and sportsmanship that football brings without those traumatic hits to the head.
"I love football," Buoniconti said. "But I don't love football for anybody under 14 years of age."
Asked what he would say to parents who are thinking of putting their children in tackle football, he said "I would beg them not to do it ... simply because you don't want your child to end up like me, in a wheelchair."