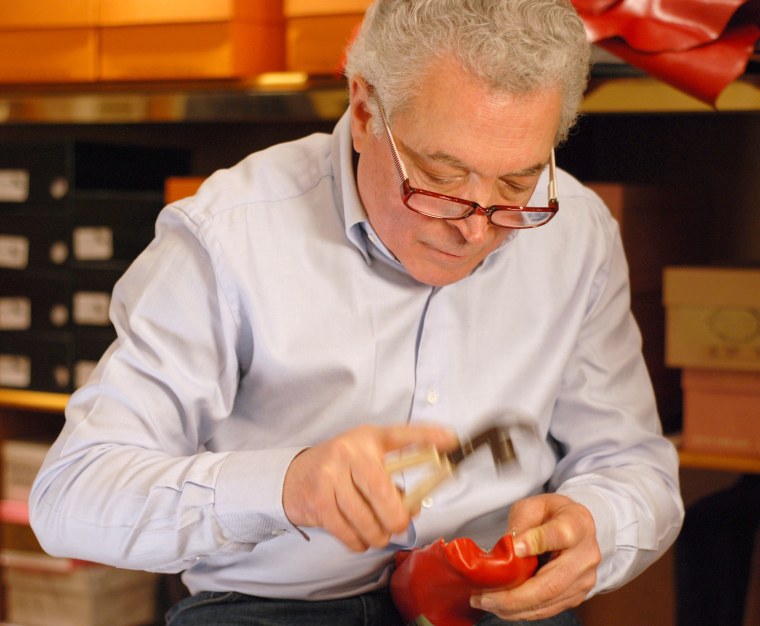 By Carlo Angerer, Producer, NBC News
NOVARA, Italy -- When the white smoke will mark the election of a new pope later this month, Adriano Stefanelli will stand at the ready with nails, leather and his hammer by his side.
Stefanelli, 64, is the pope's shoemaker, commissioned by the Vatican, and he said he will work day and night to manufacture the next pope's new custom-made shoes as quickly as possible.
"All I need to know is the shoe size and what color the new pope wants," he said during an interview with NBC News in his small corner store in Novara, in northern Italy. "I hope to finish the shoes in about 10 days."
Normally the process takes about a month, with Stefanelli working on the special shoes during his free time. He makes a living by selling his line of shoes exclusively in his small shop, which his father founded in 1954 and where Stefanelli has been working since he was 14. The handmade shoes are only gifted to a small circle of special people picked by Stefanelli himself, a group that has included U.S. presidents.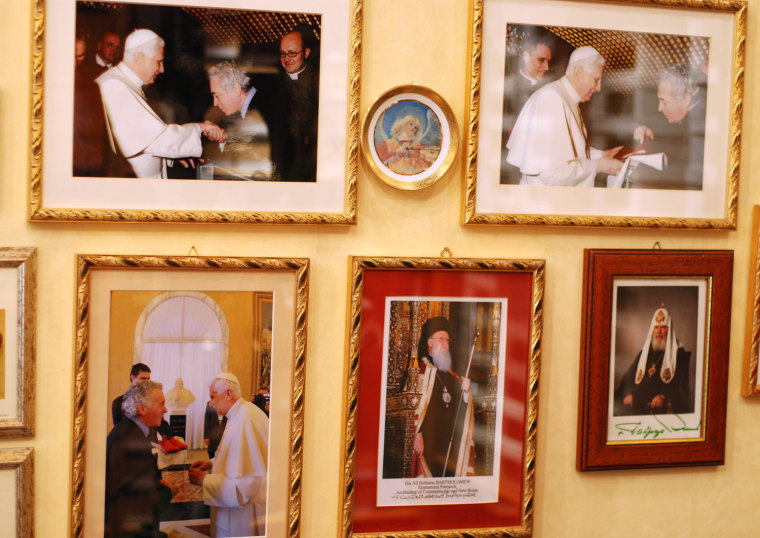 Stefanelli created the flashy red shoes Pope Benedict XVI wore during most public audiences in the Vatican and on foreign trips. That garnered Benedict the title "Accessorizer of the Year" by Esquire Magazine in 2007.
Rumors abounded that the pope wore Prada. When the Italian fashion behemoth didn't deny the rumors, the Vatican publicly announced that Stefanelli was the creator of the red shoes.
Stefanelli proudly showed us a letter from Benedict's secretary, Georg Gänswein, requesting a new pair of shoes for the pope. Stefanelli doesn't charge the Vatican for the papal shoes; he calls the shoes a "regalo," Italian for gift, and said, "I'm not doing this for business purposes; I want to show the quality of Italian craftsmanship."
And others have been impressed, as well. When President George W. Bush saw the pope's red shoes during his U.S. visit in 2008, he immediately requested a pair in black. Stefanelli also sent shoes to the Obamas, receiving a thank you letter from the White House.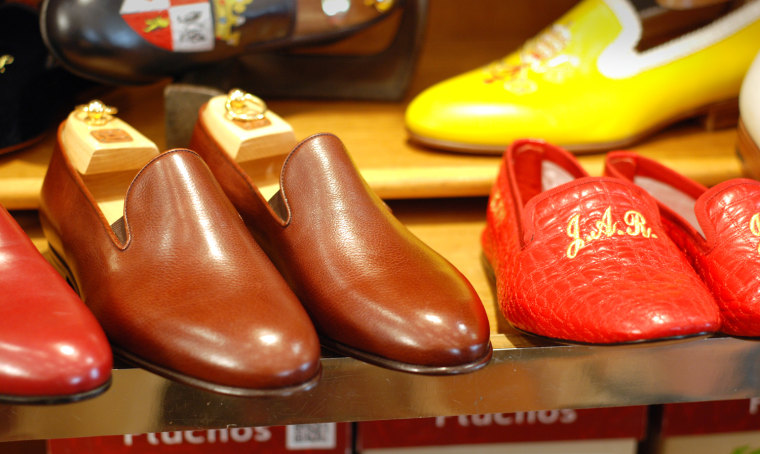 Stefanelli's decision to deliver shoes to the pope was prompted by Pope John Paul II's illness.
"I began to think, 'What can I do to ease his pain?'" he said. "And the answer was that I can make shoes, so let's make shoes. I started and made the first pair, they fit the pope well, and I continued until now."
Stefanelli said he's looking forward to making the next pope's shoes, not only to show his craftsmanship, but also because it is a spiritual matter for this Catholic shoemaker.
"When you are working for the Holy Father, you try and do your best," he said. "Spirituality is there because you are working for someone not only important but also charismatic and that has strength for the faithful – that has deep meaning."