When CEO Dan Price raised the minimum wage to $70,000 at his small business in April, the story went viral, and Gravity Payments, a Seattle company that processes credit card payments, became an overnight household name.
Price dropped his salary from about $1 million to $70,000 in order to increase pay for many of his employees.
In the weeks that have followed, Price has received hundreds of messages — some from CEOs who followed suit with similar moves and others from critics who feel the decision will destroy Price's company.
For more on this story, tune into Weekend Nightly News at 6:30 p.m. ET
Of all the notes that he has received, the most striking to Price was a stack of 33 letters — delivered by mail — from a class of sixth graders at Woodbury Elementary School in Irvine, California.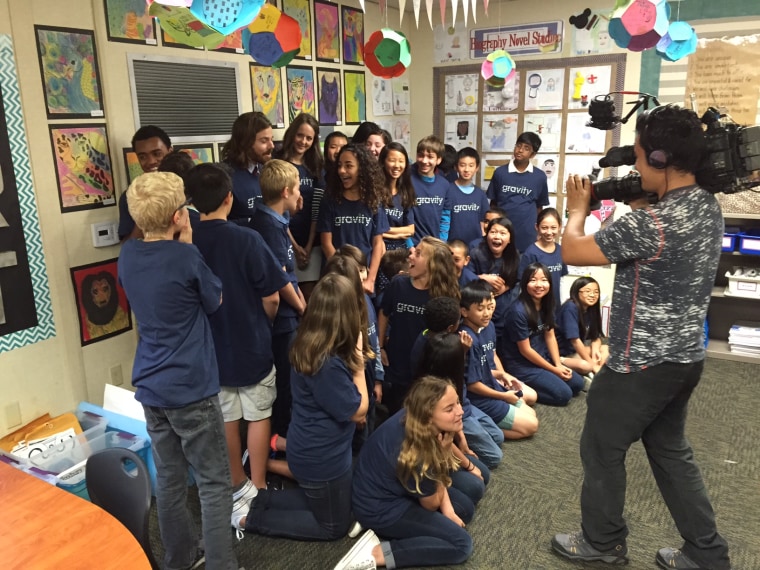 Among their comments:
"You made an impression on us and for that, we are grateful."
"I honestly support your idea. Your kind heart will touch the lives of all your employees."
"I know some people might give you some criticism, but my class and I look up to you for all the sacrifices you've made."
Related: Seattle Business Owner Raises His Workers' Minimum Pay to $70,000
For the students, it was a chance to practice writing business letters. But teacher Hilary Dimitruk also saw a deeper lesson.
"This was a great example of all the values we try to instill in our students here," she said.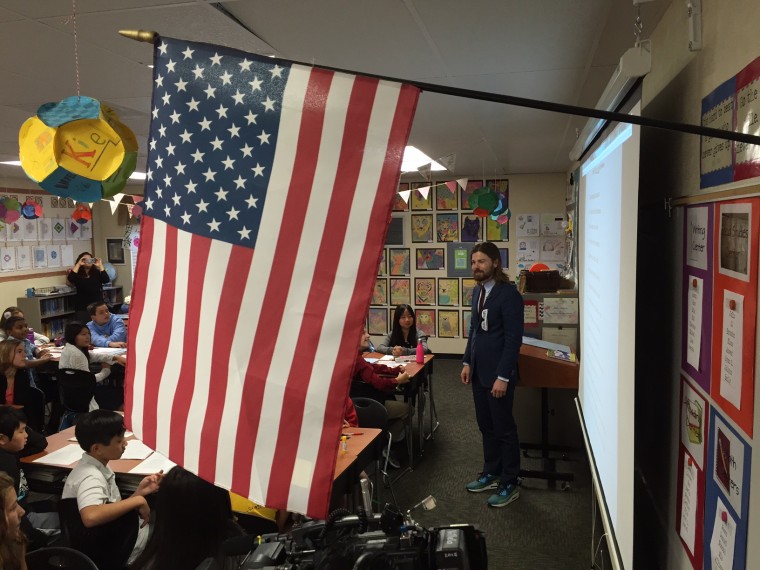 The students were anxiously hoping Price would reply with a letter of his own.
The CEO had a better idea. Price showed up in person in their classroom last month, stunning the kids — and their teacher.
For about an hour, Price answered their questions about the business world and the reasons behind his wage hike. At the end, he asked the students to continue sending him notes and even added an incentive.
"If you write one letter every year, I am going to set aside a $1,000 scholarship for every single one of you," Price announced.
The kids and their teacher broke into applause. The exercise started as a lesson in business and resulted in an unexpected bonus.