What's your definition of "riding off into the sunset?"
For many retirees, post-employment bliss is more about getting the most out of a dollar and less about lying on the beach beneath palm trees. That's why those with limited budgets are discovering Ecuador just might be the perfect destination for life after work.
Here are five reasons the South American nation is luring retirees.
1. Stretch Your Nest Egg
By moving to Ecuador, some retirees say they can double or even triple their disposable income and live comfortably for around $2,000 a month or less. A furnished three-bedroom apartment with a view of the Andes rents for $600.
"It's a nation where, in the right communities, you really can 'upgrade' your lifestyle," said Jennifer Stevens, executive editor of International Living Magazine. "Because day-to-day living costs a fraction of what it does up north, a nest egg stretches much further."
A three-course lunch at a sit-down restaurant can cost as little as $2.50 -- and you can add a beer for just 85 cents. Plus, seniors receive discounts on public transportation and cultural events. And because Ecuador uses the U.S. dollar as its official currency, it eliminates the hassle of money conversions, so you can focus on bargaining at the market instead.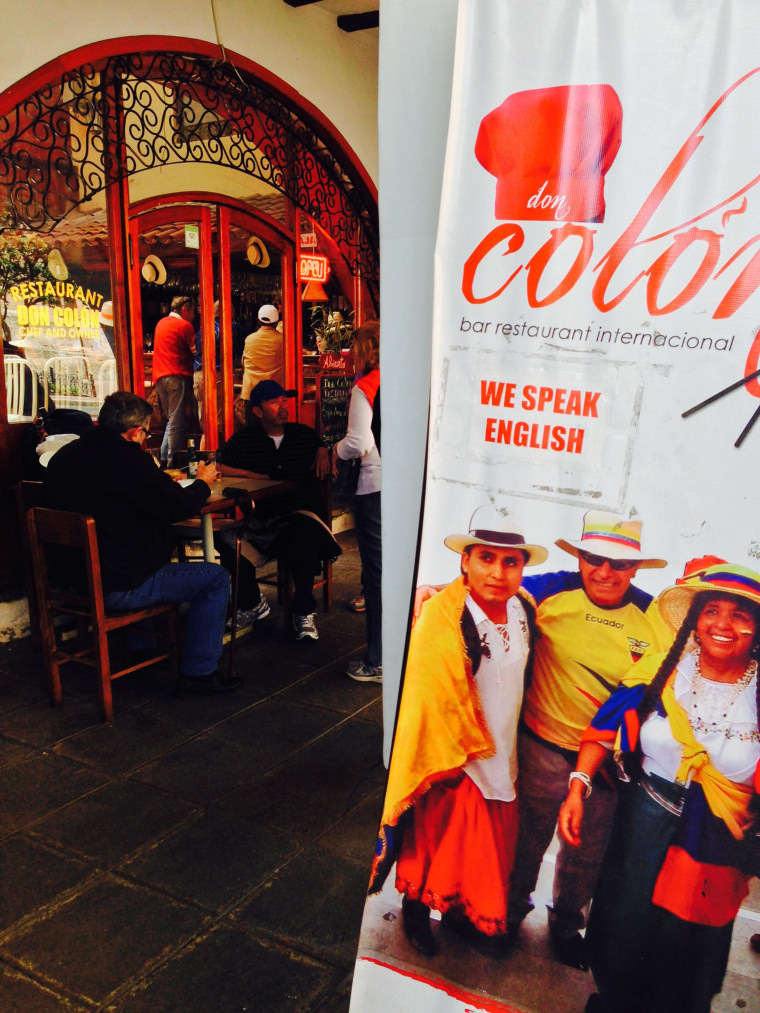 2. Low-Cost Medical Care
Ecuador reportedly offers high-quality health care at a fraction of the cost in the U.S. Patients frequently receive personal attention directly from doctors, instead of nurses or physicians assistants. Medications are significantly cheaper, in some cases 60 to 70 percent less.
Retirees Ernie and Jorie Kinnard, formerly of Cumming, Ga., described a trip to the emergency room in Ecuador that ran them $37. The bill included $12 for the emergency room visit and $25 to see a specialist.
A recent surgery with a seven-day hospital stay that would have cost them $15,000 in the U.S. was just $2,200 in Cuenca. Some expats opt for private medical insurance, but residents are eligible for the government's medical insurance, which is similar to Medicare but is restricted to one hospital.
3. Lots of Flight Options
There are eight nonstop flights daily between the U.S. and Ecuador's main airport in Quito, and daily in-country flights between the three major cities: Quito, Guayaquil, and Cuenca.
A new $680 million airport opened just outside Quito with additional customs points, improved cargo capacity, and the longest runway of any international airport in Latin America. And some airlines give seniors half-off airfare for round-trip tickets purchased for flights originating within the country.
4. It Really Is Paradise
Ecuador hosts a variety of climates, divided by the Andes mountain range: there are broad beaches on the Pacific Coast, snow-capped volcanoes, geothermal hot springs, and the dense Amazon rain forest.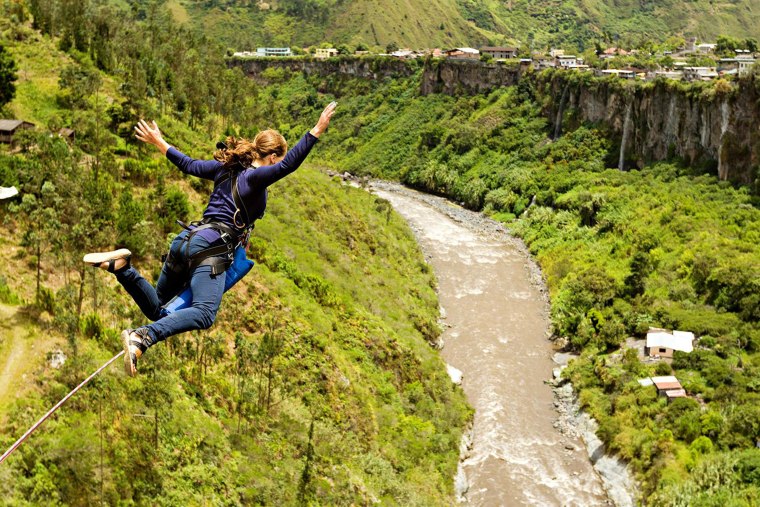 Just off the coast, the Galapagos Islands are perhaps the most famous wildlife reserve in the world, with its blue-footed boobies and gigantic tortoises. Charles Darwin formed his theory of evolution at this volcanic archipelago, located 600 miles west of the mainland.
There's no need for air conditioning, especially if you live in the Southern Sierra. Cuenca is two degrees south of the Equator, set in the Andes Mountain Range about 8,400 feet above sea level.
Winters are mild, at about 52 degrees, and the summer tops out at about 75 degrees.
Cuenca actually means "river basin," or "bowl," in Spanish.
"The lower air pressure doesn't hold heat the way it does at lower elevations, so in Cuenca, everyday has all four seasons," explained retiree Frances Hogg, from Michigan. "It is spring in the morning, summer at noon, fall in the evening and winter at night."
5. Cuenca Is for Lovers
Retirees Judy and Bill Collins from Houston, Texas, said moving overseas together has sparked their sense of adventure. And despite its challenges, the overall experience has strengthened their marriage.
"The city itself has a certain charm," said Judy Collins. "Cuenca is the 'Paris of Ecuador' because here people hold hands and they kiss and love each other and they're not afraid to show it."