More than 70 years after their heroic actions in battle, 24 soldiers received the military's highest honor at the White House on Tuesday. NBC News spoke with two of the three living recipients: Sgt. First Class Melvin Morris and Sgt. Santiago Erevia; both served valiantly in Vietnam.
Below, listen to some of their tales from the battlefield.
Now known as the "Valor 24," the men honored Tuesday fought bravely in World War II, Korea, and Vietnam, but despite being highly decorated, they were overlooked for the Medal of Honor.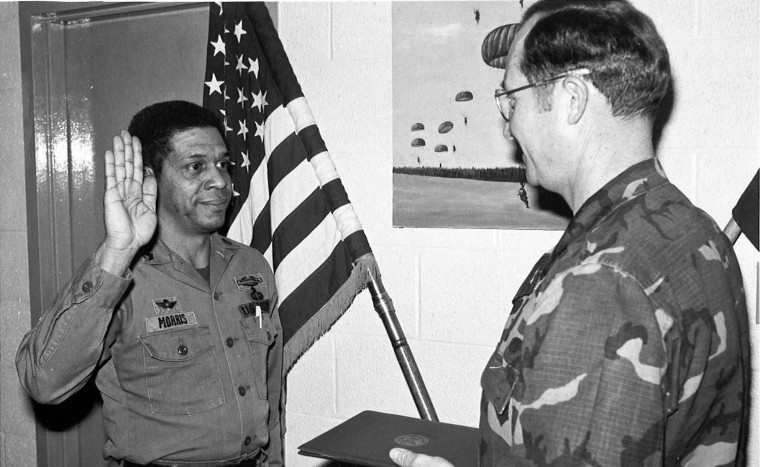 More than a decade ago Congress began investigating whether black, Hispanic, and Jewish soldiers had been denied the Medal of Honor because of commanders' prejudices. In the 12 years that followed the Army identified these 24 men, and today they finally received their honors.
Most of the soldiers did not live to see today's White House ceremony.
Learn more tonight on "Nightly News with Brian Williams."