Michael Downing, who recently retired as chief of the Los Angeles Police Department's counterterrorism unit, spent years building bridges to local Muslim communities.
Now he sees evidence that President Donald Trump's early counterterrorism initiatives have seriously damaged those ties — making America less safe in the process.
"The outcome from some of the federal policies has been fright and anxiety," Downing told NBC News. "I've had Muslims leaders call me and say, 'Do you think it's really possible that we're going to go to internment camps?'"
Trump's embrace of terms that directly link extremism to Islam, and his efforts to impose a travel ban on residents of a handful of majority Muslim countries, represent a marked departure in tone from his two most recent predecessors, who sought to avoid an impression that the West was at war with the world's 1.6 billion Muslims.
Downing and other law enforcement officials told NBC News that Muslim-Americans are becoming reluctant to cooperate with a federal government they increasingly mistrust, and may stop providing crucial tips about potential terrorists.
The Take, an NBC News podcast, looks into the real world impact of the Trump administration's rhetoric linking extremism to Islam.
Our guest is NBC News National Security Reporter Ken Dilanian.
"If we lose that trust and if they look at us with eyes of suspicion, then some are going to go underground," Downing said. "I think there is evidence already of that happening."
Extremists overseas, meanwhile, are citing Trump's rhetoric as evidence that American hates Islam.
"I think he is good for us," a Canadian ISIS fighter told Amarnath Amarasingham, a terrorism expert at George Washington University. "We needed someone like him, who is direct."
So far, the substance of Trump's counterterrorism policies has not been dramatically different than Obama's. Trump is contemplating loosening restrictions on drone strikes, and he agreed to a military escalation against al Qaeda in Yemen. But he has largely followed the Obama strategy against ISIS in Iraq and Syria.
It's the rhetoric that is starkly different.
"The president has spoken. The threat we face is from radical Islamic terrorism. If you have a problem with any part of that definition, then you are in denial," Sebastian Gorka, a special assistant to the president who has been involved in the new policies, told NBC News
It's a matter of debate whether the rhetoric and actions pushed by Gorka and other advisers — some better known for their hard-right views than their policy expertise — have boosted counterterrorism efforts.
But what is clear, law enforcement officials and terrorism experts say, is that they are having an impact on how some Muslims at home and abroad view the U.S. And that, some experts argue, makes American less safe.
Trump's linking Islam to terrorism, and a travel ban aimed largely at Muslims, "plays into the hands of the jihadists, because it doubles down on al Qaeda's justifications for attacking the United States to begin with," said Clinton Watts, a counter terrorism expert with the Foreign Police Research Institute.
Related: Sebastian Gorka Made Nazi-linked Group 'Proud' By Wearing Its Medal
"Strategically, it just doesn't make sense," he said, echoing the views of other terrorism scholars.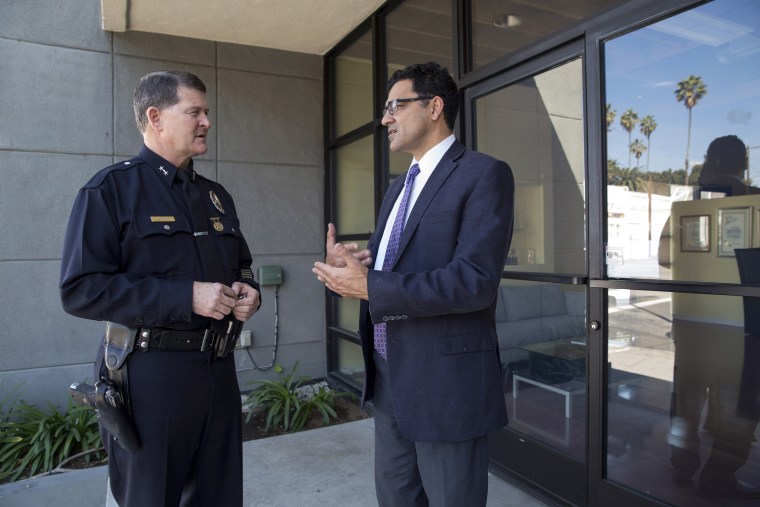 In a chat room recently, an ISIS sympathizer made this observation, according to Flashpoint, a business intelligence firm and NBC News partner:
"When the U.S. President Donald Trump says 'we don't want them here' and bans the Muslim immigrants from Muslim countries, there is one thing that comes to our mind."
The sympathizer then posted a quote from radical American jihadist cleric Anwar al-Awlaki, which proclaimed, "The West will eventually turn against its Muslim citizens."
Amarasingham, of George Washington University, told NBC News that his interviews with ISIS- and Al Qaeda-linked fighters in Syria and Iraq indicate that they believe Trump represents what Americans really think about Muslims. Amarasingham recently published a piece about his findings in Politico Magazine.
Related: Controversial Trump Adviser Crows Over 'Radical Islamic Terrorism' Line
The Canadian ISIS fighter said Trump operated "with no hidden agendas. … He is clear and everyone, even the kuffar [infidels], know that he hates Muslims."
Gorka told NBC News it was "utterly fallacious" to suggest that the administration's approach has undermined counterterrorism efforts. The travel ban and the new language calling out "Islamic extremism" have "without a doubt" made American safer, he said.
He added, "Why would preventing terrorists from entering the country alienate law-abiding people? It's being done to protect them."
Trump came into office having called for a ban on Muslim immigration, and having proclaimed last year that "I think Islam hates us."
Among his initial actions was a travel ban, now reformulated after the first version was blocked by the courts, to target six majority Muslim countries.
"We are not going to wait until 86 people are mown down by a jihadi driving a truck as happened in France," Gorka said. "And we most definitely are not going to listen to the so-called experts behind the last 8 years of disastrous national security policy. We have a new commander-in-chief and we will have a new strategy to defeat America's enemies. One that works, this time."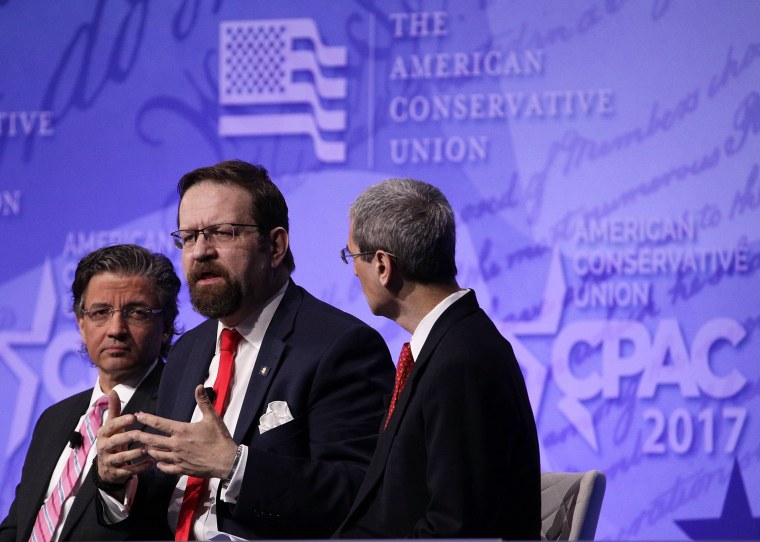 The Department of Homeland Security said in an intelligence report that citizenship was an "unreliable" threat indicator and that people from the named countries have rarely been involved in terrorism on American soil.
But the ban's architects — former Breitbart News Network editor Steve Bannon, his ally, Stephen Miller, and Gorka — have portrayed it as a preemptive strike against would-be attackers.
The Bannon wing won another internal battle when Trump used the phrase "radical Islamic terrorism," in his Feb. 28 speech to Congress. National Security Adviser H.R. McMaster, a three star general, had urged against such terminology.
"RADICAL ISLAMIC TERRORISM! Any questions?" Gorka, who reports to Bannon, tweeted after Trump uttered the words.
The Bush and Obama administrations avoided such phrases because officials believed they risk alienating large swaths of the Islamic world.
Gorka himself made the same argument in a PhD dissertation in 2007, when he argued that such labels do "a great disservice to law-abiding Muslims everywhere and also add an undeserved sense of quasi-religious legitimacy to murderous terrorists that have little in common with the teachings of the Koran or Mohammed."
Asked about his change of heart in an interview, Gorka responded, "Who doesn't learn? My thesis was 9 or 10 years ago. I spent years working with our Muslim partners.They taught me to understand how crucial it is to understand how the enemy uses religion to motivate and inspire."
If Trump's rhetoric is inspiring jihadists abroad, it is unsettling American Muslims, at a time when U.S. law enforcement is looking to the local communities for tips that might help spot the next self-radicalized would-be attacker.
In San Francisco, advocates cited Trump's rhetoric and travel ban in pressuring that city's police department to halt its cooperation with the FBI's Joint Terrorism Task Force. That move stemmed from a long simmering dispute that pre-dated the Trump administration, but the Trump ban on travelers from a handful of majority Muslim countries brought the matter to a head, several experts said.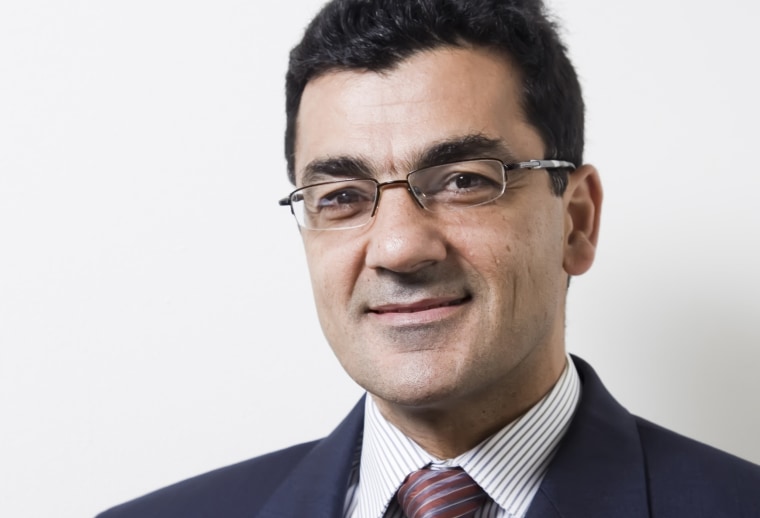 In Los Angeles, the former top LAPD counterterrorism official told NBC News that the tone coming out of the Trump administration was making the job of police harder.
"This is exactly what ISIS wants," Downing said. "More people prone to radicalization because they will feel alienated."
If the political rhetoric "is beginning to drive a wedge between local authorities and the FBI, then that places our country in a real danger," said John Cohen, a former DHS counterterrorism coordinator.
"Over the last several months, I have heard from law enforcement and other sources that the rhetoric coming out of the White House is sending a chill and definitely impacting the willingness of community groups to cooperate with police," Cohen added.
"If people feel like they are being targeted unfairly, like many do, they just simply are not going to cooperate with law enforcement. If that becomes widespread, then our ability to prevent future attacks will be undermined."
Omar Noureldin, a lawyer in Los Angeles, told NBC News that Trump's rhetoric "sends a message to Muslims that you're not really part of America, or that you're a problem in America ... President George Bush and Barack Obama did somewhat try and create a distance between American Muslims and terrorism, but what we're seeing is this president wants to conflate those two things."
Waleed Basyouni, the Imam of Clear Lake Islamic Center in Houston, told NBC News that the administration's approach is "really hurting and making the people back off and they don't want to cooperate."
Instead of trusting the government, he said, "they feel targeted by the government. That's not going to be helpful to anyone."
Muslim-Americans are watching closely what Trump and his aides are saying, said Salam Al-Marayati, president of the Muslim Public Affairs Council.
"I've heard people say we should start boycotting anything including law enforcement, or we should walk away from any meeting with law enforcement," he said.
James Zogby, president of the Arab American Institute, argued that politics, not policy, was at the heart of Trump's hardline rhetoric on Islam.
"This is not a national security judgment, this is a political judgment," he said. "That's what his base wants to hear. He's not making us safe — he's telling his base what they want to hear."
All nonsense, Gorka said, adding that it is important to recognize the scope of the problem when it comes to terrorism.
"There is a religious war inside of Islam," he said, "and our closest Muslim partners in the Middle East know that far better than we do."