Just off Interstate 84 in northern Oregon sits a tiny, nondescript building: a former tool shed, 110 square feet, with no running water.
It's roughly the size of a postage stamp — fitting, since it houses the third-smallest post office in America
"It's… cozy," laughed postal clerk Tara Stiller. "That's a nice way to describe it."
Stiller stays surprisingly busy, especially this time of year. Why? She works in the town of Bridal Veil, where bridal mail makes up 95 percent of business. Soon-to-be-newlyweds can choose from two different postmarks — interlocking hearts or interlocking doves — to put a personal touch on their wedding invitations.
"It's just something different," said Christine Dougherty, who will marry her fiancé Tyler Kennedy later this summer. "Everybody pays attention to the little details," she added. "They just kind of push them over the edge and make them that much more meaningful."
Will her guests notice the postmark? "They better notice," she muttered, then laughed.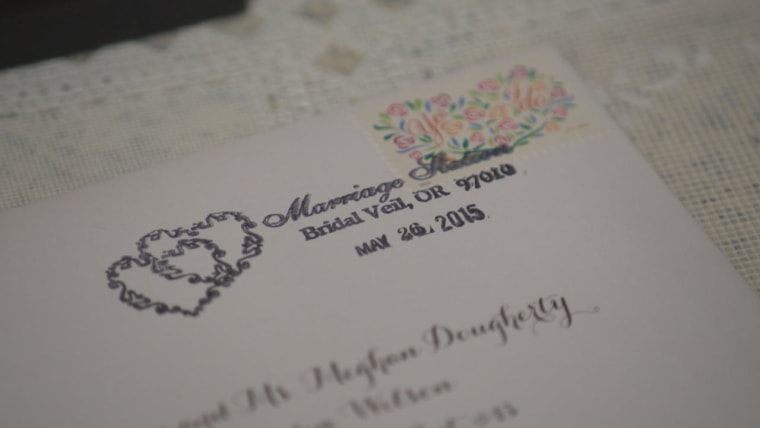 Wedding invitations pour in from as far as South Korea and Australia. On our visit, a random Tuesday, we watched two couples drop off wedding invites — along with another bride's father, who had been roped into service by his detail-oriented daughter.
In all, 190,000 pieces of bridal mail pass through the Bridal Veil post office each year. Stiller hand-cancels every one.
"I sometimes get callouses on my hands!" she said.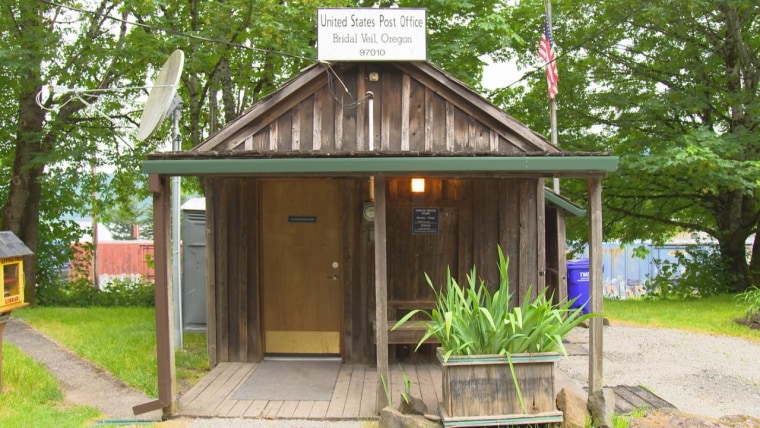 It's a special calling for Stiller, and one she's perfect for: before becoming a postal clerk, she worked as a wedding planner.
"I get that they want this day to be perfect. They want the fairytale and I want to do everything I can to be a part of that fairytale in a positive way."