Amanda Parrish noticed her new neighbor up the street right away. She had recently divorced and had four children. He was a dad of two.
For the first few years of their relationship — before they would later wed — the Nashville couple spent every other weekend together. And yes, we mean "together." But then something changed and Amanda's libido tanked.
"I was becoming one of those people who would opt to stay out later on a weekend night or try to be in bed and maybe be asleep before Ben came to bed," she said.
But when she signed up for a clinical trial of a little pink pill called Flibanserin, things began to change.
"It certainly didn't make me feel any differently during the day," Amanda said. "What it did do was at the end of a long day, no matter how tired I was, I wanted to initiate and it was not work to do that."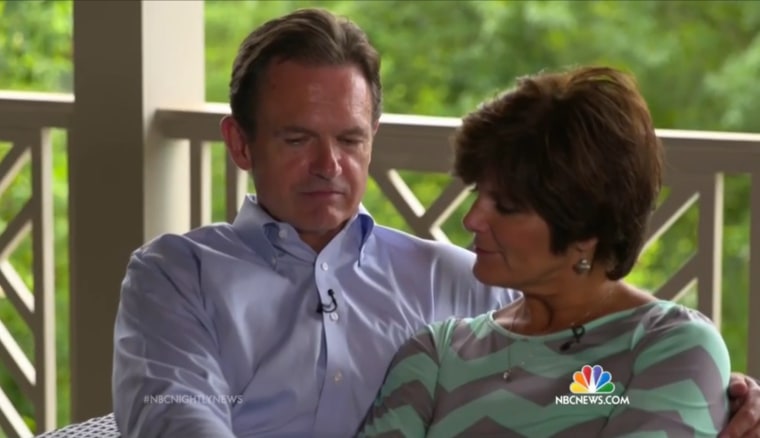 Ben noticed the change almost immediately.
"She was flirty again," he said. "She was leaving me notes on my bathroom mirror in the morning."
The Parrishes are part of a coalition of people encouraging the FDA to approve the drug. One group called "Even the Score" — which receives funding from the drug's manufacturer — has launched a PR blitz including a parody of those ubiquitous ads for male sexual enhancement drugs.
But there are also skeptics.
"For the FDA to approve this drug would be giving in to a public relations campaign," said Dr. Adriane Fugh-Berman, an associate professor at Georgetown University.
The FDA has twice refused to approve the drug asking for more data on safety concerns.
But the Parrishes hope this week an outside advisory panel will finally approve a drug they believe saved their marriage.