This Memorial Day weekend celebrates a service member who survived.
Evan Cole enlisted in the Army in 2001, right after the attacks of Sept. 11. He was 17.
By 2007, he was deployed to Iraq. Then, one day, as he was manning a .50-caliber machine gun, a roadside bomb exploded, destroying his Humvee and killing two of his comrades.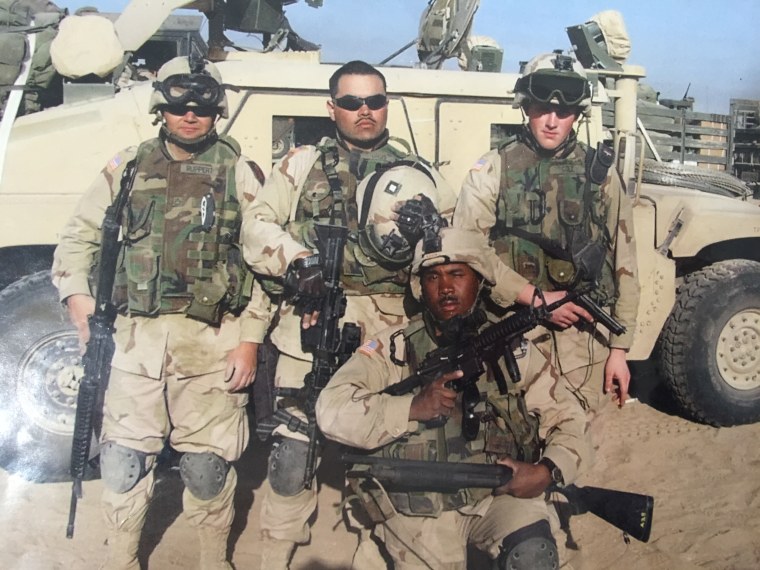 They thought Cole, too, was dead at first, but he wasn't. Instead, he was shattered: He had a traumatic brain injury. Shrapnel littered his liver. His entire right leg was crushed.
His Veterans Affairs doctor told NBC News years ago that if he was very, very lucky, Cole might be able to live in the community, potentially alone, someday walk on his own and hopefully hold a meaningful job."
This month — after years of therapy and uncountable dozens of operations — Sgt. Evan Cole strode across the stage at Catholic University in Washington, D.C., to receive his master's degree in architecture.
"I love that he said that about me, because that has motivated me more times than I can even count through the last couple years to prove him wrong," Cole told NBC News.
For his thesis project, Cole designed a rehabilitation center for wounded veterans in Traverse City, Michigan, his hometown.
"I meet tons of people every time I go home that are fellow Iraq and Afghanistan vets," he said. "And yet, most of the big VA facilities and other services available to veterans in this country are not in those areas.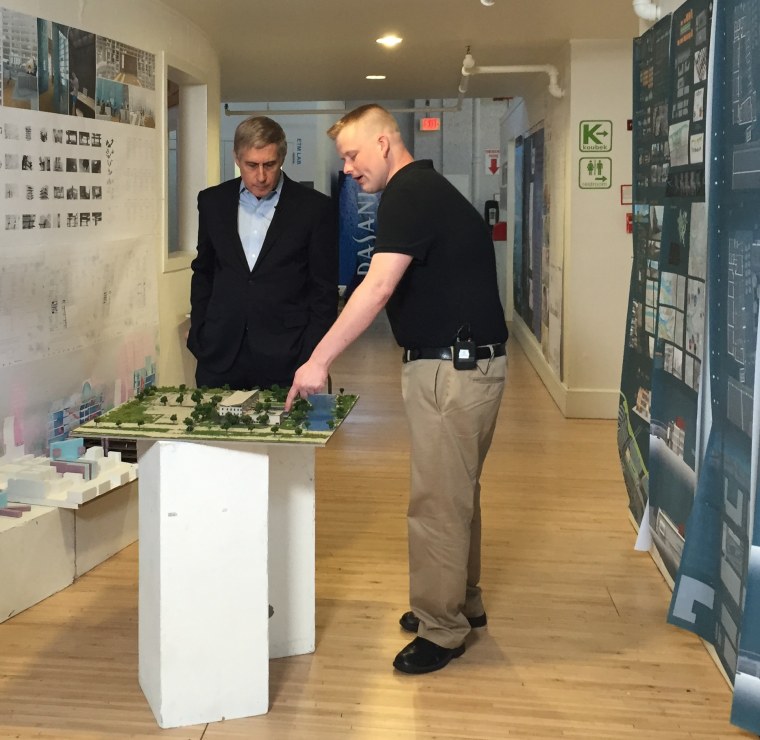 "So I wanted to put something out there for the people, from where I'm from," he said.
Cole acknowledged that he'll always have limits. He's in constant pain, because he refuses to take pain medications for fear they'll dull his thinking. And he still struggles with memory loss.
"I've recovered more than anybody ever expected me to," he said. "I'm doing better than the doctors thought that I would do when I was in the hospital. ...
"But I'll still never fully, fully recover," he said. "I'll still never be able to walk without pain. I'll still have to deal with these injuries for the rest of my life."
Even after all he's been through, Cole said he's still "proud of what I've done for this country and feel very grateful for a lot of the wonderful men and women that I got to meet in the military."
"I would do it all over again," he said.
Robert Bazell, NBC News' longtime chief science correspondent, covered veterans' rehabilitation for many years. He came out of retirement to report this story for "NBC Nightly News."