Actress Arianne Zucker was thrust into the spotlight 11 years after she was the focus of Republican presidential nominee Donald Trump's lewd attentions as captured by a live mic.
"It's not about me," actress Arianne Zucker told CBS' Tom Wait when approached outside her home on Friday.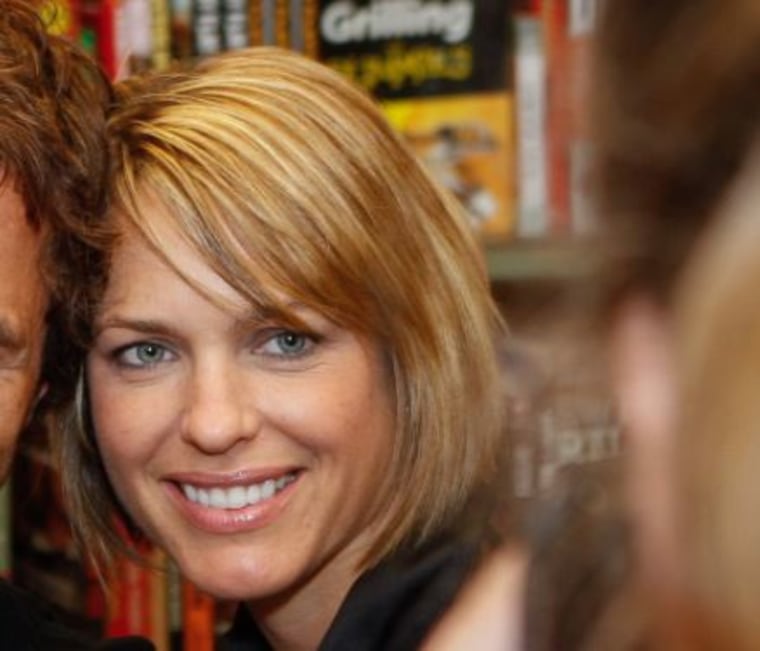 In 2005, Zucker was an actress on the soap opera "Day of Our Lives" and was waiting to give Trump and Billy Bush, at the time an anchor for "Access Hollywood," a tour of the set.
Upon seeing her standing outside the bus, Trump said to Bush, "Whoa, whoa, I gotta use some Tic Tacs in case I start kissing her." Trump was newly married to Melania Trump at the time.
In the 2005 exchange, Trump spoke graphically of approaching other women, including one married woman who rejected his advances. The presidential candidate has since apologized for the comments.
"I've said and done things I regret, and the words released today on this more than a decade old video are one of them," Trump said in the video statement.
"Anyone who knows me knows these words don't reflect who I am. I said it, I was wrong and I apologize," he said.
Many leading Republican women have joined the chorus of voices denouncing Trump's comments.
Related: GOP Leaders Slam Trump Over Crude Remarks on Women
"As the mother of three daughters & two young sons, I'm disgusted by Trump's 'locker room banter.' His appalling comments are indefensible," tweeted Liz Cheney.
Conservative radio talk show host Laura Ingraham also tweeted her condemnation, before going on to criticize liberals.
Kelly Ayotte, the Republican senator from New Hampshire who is fielding criticism for calling Trump a role model in a recent debate, called Trump's remarks "totally inappropriate and offensive" shortly after they came to light.
Women on the left also issued strong rebukes, with rival Hillary Clinton calling the remarks "horrific."
Meanwhile, former Texas Sen. Wendy Davis calling Trump's remarks "flagrant misogyny."
California Sen. Barbara Boxer said they were "Beyond vile and disgusting."
And Planned Parenthood President Cecile Richards claimed that such attitudes are what "fuels violence against women."
Bush, now with the TODAY show, apologized in a statement Friday night, and said he was playing along in the 2005 conversation.
"Obviously I'm embarrassed and ashamed. It's no excuse, but this happened eleven years ago — I was younger, less mature, and acted foolishly in playing along. I'm very sorry," Bush said in the statement.