A self-made Arab billionaire who made headlines worldwide when he publicly withdrew his support for Donald Trump has again waded into the presidential race by calling on American voters to reject the "cult of personality."
Khalaf Al Habtoor, who has featured on the Forbes rich list, said Wednesday he was afraid a segment of the American public was "falling under the sway of inappropriate candidates with extreme positions and vulgar turns of phrase."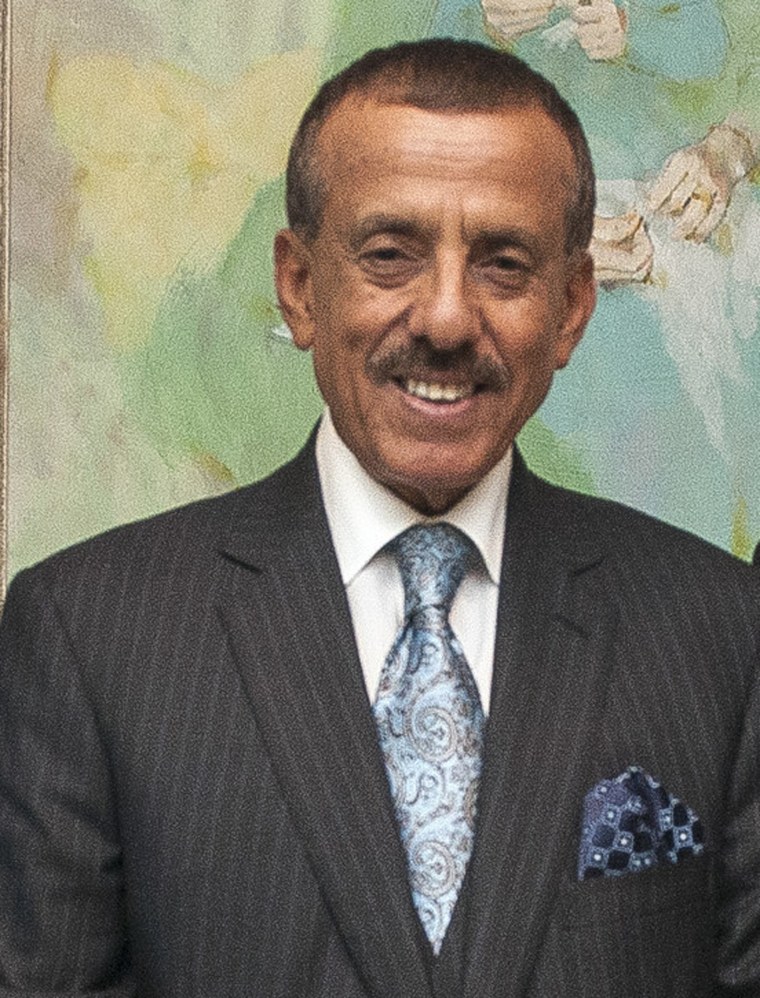 "I have always naively believed that presidential candidates were thoroughly screened in terms of background, family ties, colleagues and friends. It appears they are not," the billionaire wrote in "An Open Letter to Our American Friends" that is due to appear in Middle Eastern newspapers later this week.
Al Habtoor added that he was a great admirer of the U.S.
He wrote: "All I can do is appeal to you, the voters, to sit quietly, take a deep breath and ponder on all the pros and cons of each candidate. Do not get caught up in hysteria or in the cult of personality. Your country is worth more. Forget such labels as Democrat and Republican."
Al Habtoor is the chairman of United Arab Emirates-based conglomerate Al Habtoor Group, which built Dubai's airport and owns Aston Martin and Bentley dealerships and luxury hotels throughout the region.
"This is not a game or a television series"
He did not refer to Trump by name in the letter obtained by NBC News on Wednesday. But on Dec. 8, Al Habtoor told NBC News that he regretted supporting Trump, whom he had previously endorsed, after the real-estate mogul called for "a total and complete shutdown" on Muslims entering the U.S.
"GOP debates are devolved into entertaining slanging matches with rivals launching personal attacks on one another to grab the media spotlight," he said, claiming that none of the Republican candidates had the "dignity or gravitas" to be commander-in-chief.
"This is not a game or a television series. You, the good people of America, hold not only your future but the future of the world in your hands," Al Habtoor said.
He went on to support Hillary Clinton for president, saying the onetime first lady had a "tried and true" record despite "mistakes" involving a private network server she used while secretary of state.
"Clinton does carry certain baggage on her shoulders," Al Habtoor added. "At least she comes with diplomatic experience and a record of holding high office ... As they say, better the devil you know than the devil you don't!"