Bernie Sanders joked about Larry David's "Saturday Night Live" send-up of his unpolished image, pointing out on the campaign trail Sunday that he has "an ample supply of underwear."
The Vermont senator told supporters in Iowa that he was a fan of David's impersonation, saying: "In terms of Larry David, I think we're going to put him up on the stage at our next rally — let him do it rather than me. He does it better than I do."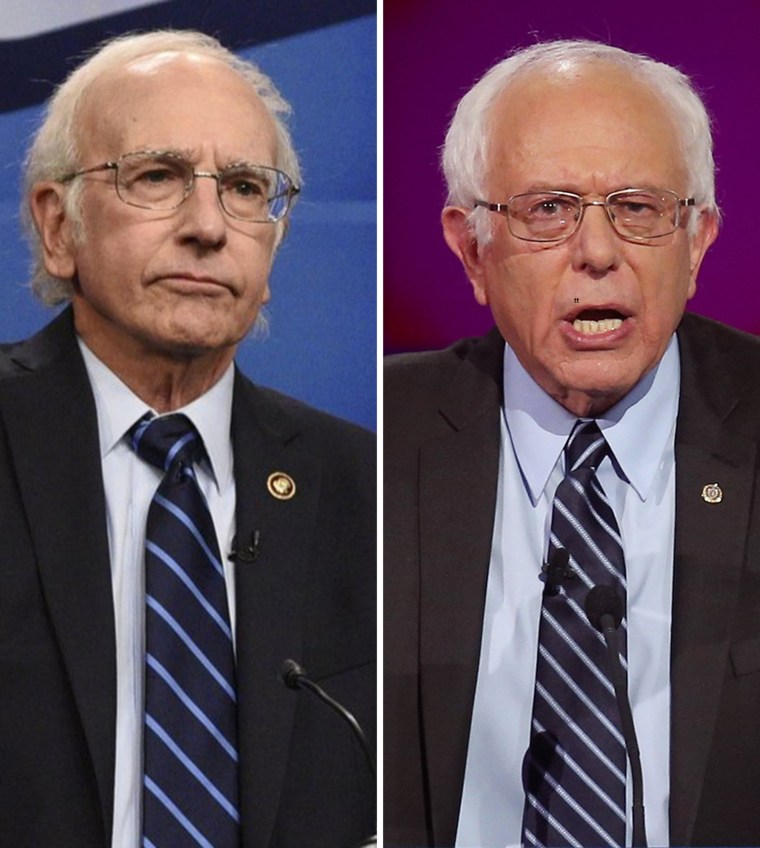 Sanders was campaigning in Fort Madison, hours after an "SNL" skit made fun of last week's televised Democratic debate.
Mimicking Sanders, David said: "I'm the only candidate up here who's not a billionaire. I don't have a Super PAC, I don't have a backpack. I carry my stuff around loose in my arms like a professor between classes … I own one pair of underwear — that's it."
Real-life Sanders responded: "Last week, I bought my second pair of underwear," adding: "Please don't write it down. That was a joke."
He later speculated that his scraggly image endeared him to voters and talked of how his impoverished childhood established him as the outsider in the race for the Democratic ticket.
"Well I think it's my hair that attracts the American people," he joked. "Neat, well groomed, your typical politician."
Sanders added: "I think the fact that my dad came to this country at the age of 17 without a nickel in his pocket … I grew up in a 3-1/2 room rent-controlled apartment in Brooklyn, our family never had a lot of money and from my earliest years I am more than aware of what it is like to grow up in a family that did not have a lot of money and that's a lesson that I have not forgotten."
"We are the wealthiest nation in the history of the world," Sanders said. "People shouldn't have seniors trying to figure out how to live and we shouldn't have the highest rate of childhood poverty on earth."
He also remarked on the challenge ahead in Iowa, saying: "If we win in this state — it's close but think we can — I think it lays a groundwork to victory. If we win this thing, it would be the biggest political upset in modern America."