Former President Bill Clinton on Tuesday said that, as candidates, Bernie Sanders and Barack Obama have "traumatic differences" in appeal — and dispelled any notion that the Vermont senator could beat his wife Hillary Clinton in the race for the White House.
Bill Clinton told NBC News' Andrea Mitchell at a campaign event in New Hampshire that President Obama had a different feel than Sanders, calling the president "new, different."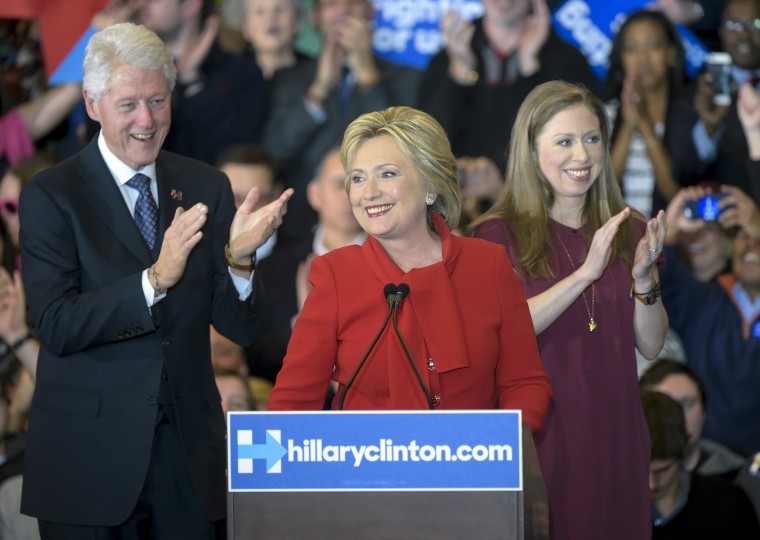 "Barack Obama is not Bernie Sanders, let's not play cheap games here," he said.
Hillary Clinton narrowly escaped a loss in Iowa after receiving no more than 4 votes than Sanders, reminding many of how strong the senator's support base has grown since launching his campaign last April.
Yet Bill Clinton argued that Sanders policy positions are a red flag for some Democratic voters, an issue that was not a problem between the Democratic candidates in 2008.
"[Hillary Clinton] and President Obama had enormous overlap on what they wanted to do and how they wanted to do it," Bill said.
The former president did point out however that "no one from a state bordering New Hampshire has ever lost" the Granite State, except for incumbent presidents. Sanders is from neighboring Vermont.
Bill Clinton still believes that his wife will still do "surprisingly well" in New Hampshire now that voters will start to point out the differences between Hillary Clinton and Sanders.
"I think we have more clarity in the race and we should talk about what their honest differences are, first on what they want to do and how they want to pay for it and secondly on who's the best to do it," Bill said.
Of course, this is not the first time President Clinton has gone after Sanders. Lately he has been taking lines out of his wife's playbook, attacking the senator for proposing lofty policies not rooted in reality.
When discussing Sanders' ambitious health care proposal last month, the 42nd president called it "a recipe for gridlock."
"We don't need more gridlock in Washington. Washington cannot afford to waste a year or two," he said.
Hillary Clinton has recently aligned herself more with President Obama's policies in an effort to sway voters who say they are happy with the president's administration.
Comparing the two Democratic candidates' policy positions, it's clear Sanders does want to take the country a step farther to the left than Clinton — but not as much as her campaign suggests.
Yet Sanders has struck a chord with an important voting group -- young voters. He took 84 percent of support from those 17-29-years-old Monday night in Iowa. Hillary Clinton only received 14 percent.
When asked about the senator's resonating appealing among young people, Bill Clinton said that they agree with Sanders' message that "the system is rigged."
"It's emotionally satisfying," he said. "Young people are full of anxiety about how to finance college or if they're out to get credit to start a new business and buy a home."
But Bill Clinton says Sanders' groundswell support will likely hit a standstill once voters start comparing him to Hillary more closely.
"I think in a way this Iowa thing is a very good thing because it enables us as citizens now to focus on what their differences are," he said.