PITTSBURGH, Pa. — Billionaire businessman Mark Cuban officially endorsed Hillary Clinton at a surprise appearance during a rally here Saturday night, where he also railed against Donald Trump.
Cuban, who first said he would vote for Clinton via tweet Saturday, opened his remarks by saying "hello" to Trump in Russian. He then bragged that 'Shark Tank,' a television show he invested in early on, "kicked 'The Apprentice's' ass."
During his introduction of Clinton and her running mate, Tim Kaine, Cuban went after Trump and got a huge reaction from the crowd of 5,100 when he used a Pittsburgh slang term that means someone who is inept to describe the Republican nominee.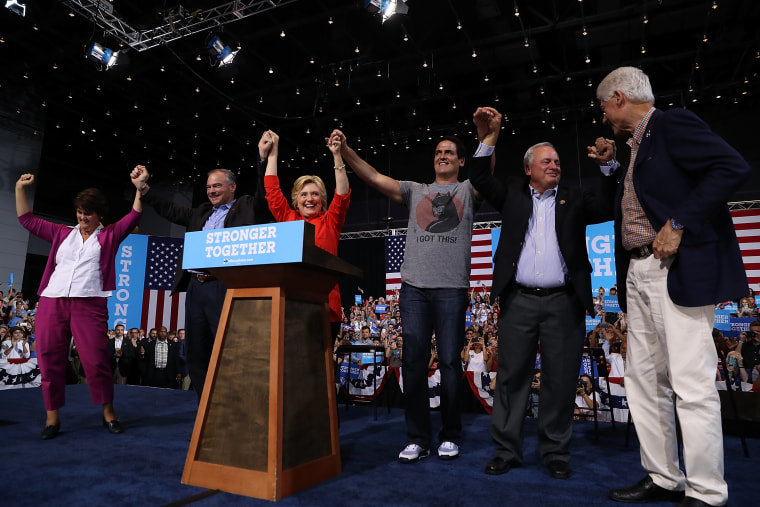 "You know what we call a person like that, you know, the screamers, the yellers, the people who try to intimidate you? You know what we call a person like that in Pittsburgh? A jag-off. Is there any bigger jag-off in the world than Donald Trump?" Cuban said.
The Pittsburgh native later told CNN that he decided to support Clinton because Trump "scares" him.
"Initially, I really hoped he would be something different, that as a businessperson, I thought there was an opportunity there. But then he went off the reservation and went bats--- crazy, Cuban said.
He also mentioned that he had met with Trump in recent months and told him "at some point you have to learn, at some point you have to read."
A Clinton aide said that Cuban had been in touch with their campaign about an endorsement for a few weeks. Cuban, who is friendly with former President Bill Clinton, had dinner with him earlier this month and also visited Brooklyn headquarters recently, the aide added.
Cuban called campaign chairman John Podesta on Thursday, before Clinton delivered her speech at the Democratic National Convention. He told him that he was "ready to go" and wanted to go ahead with a formal endorsement.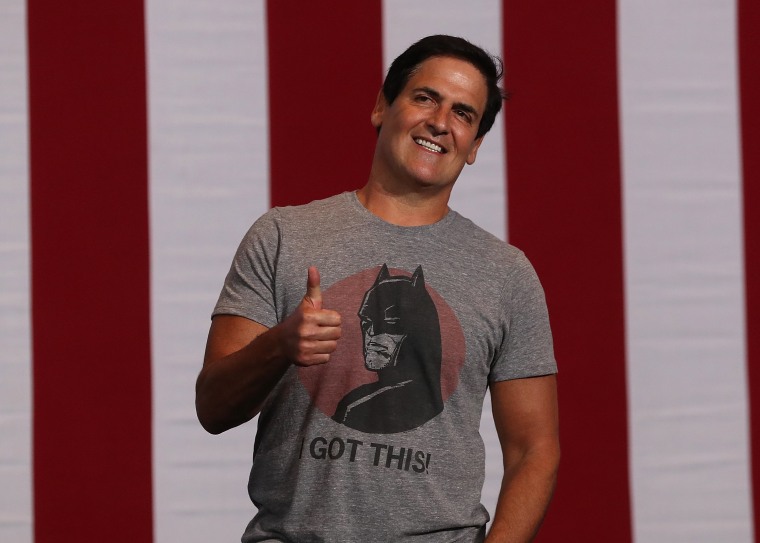 On Saturday, when Clinton took stage, she thanked Cuban for his support and said he "exemplifies" the American dream because "he understands the dream gets bigger the more you share it."
Kaine, for his part, joked that "one of the hard things" about being selected as a vice presidential candidate is that "they make you follow Mark Cuban."
Clinton and Kaine are in the midst of a three-day, jobs-focused bus tour through Pennsylvania and Ohio.