/ Source: Associated Press
Donald Trump says he was talking about Carly Fiorina's "persona" – not her looks – when he suggested that voters won't select the only woman in the GOP field because of "that face."
In a new interview in Rolling Stone released late Wednesday, GOP frontrunner Trump said of the former HP chief "Look at that face!?"
"Would anyone vote for that? Can you imagine that, the face of our next president?!" the magazine quotes Trump as saying while he and his staff watch a television appearance by Fiorina.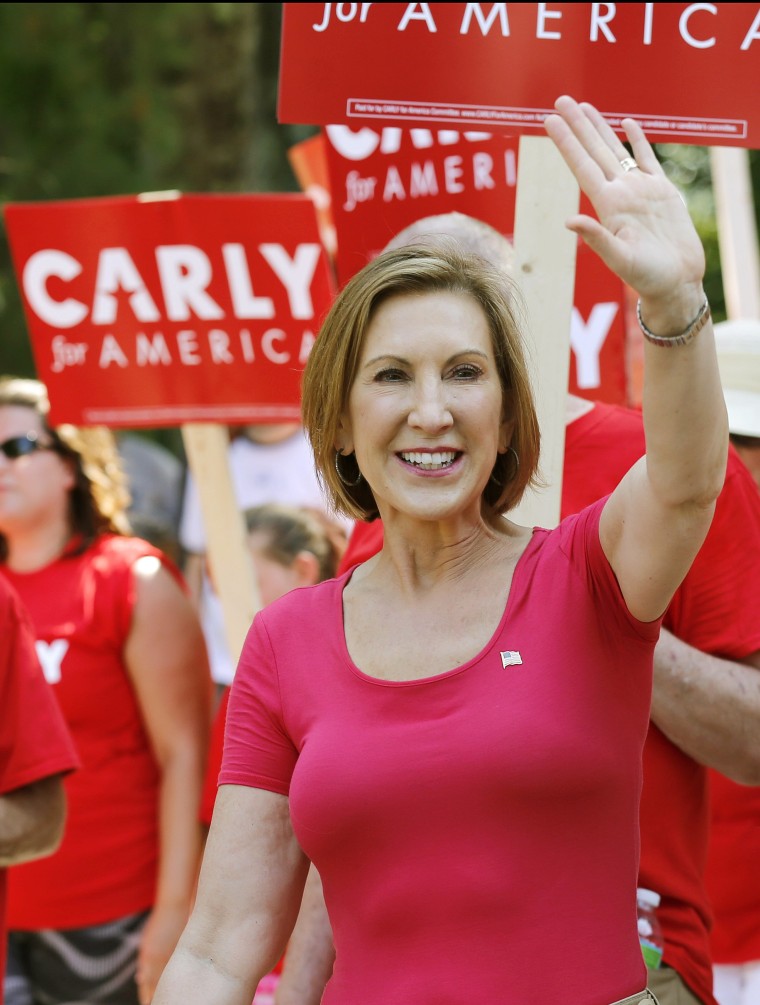 The real estate mogul reportedly added: "I mean, she's a woman, and I'm not s'posedta say bad things, but really, folks, come on. Are we serious?"
In an interview with FOX News on Thursday morning, Trump did not dispute the quote but said that he made the comment in a "jocular manner" and that he was referring to Fiorina's "persona."
"Probably Idid say something like that about Carly," Trump said. "I'm talking about persona. I'm not talking about look."
A new CNN/ORC poll out Thursday morning shows Trump with a clear lead among Republicans, registering 32 percent support. Dr. Ben Carson holds the second place spot, at 19 percent support.
Trump also implied Thursday morning that the media reaction to his comments about Fiorina betrays a double standard.
"When I get criticized constantly about my hair, nobody does a story about 'Oh isn't that terrible, they criticized Donald Trump's hair,'" he said.
Fiorina responded to the remarks on Kelly's FOX News show late Wednesday night.
"Maybe, just maybe, I'm getting under his skin a little bit because I am climbing in the polls," she said.
Trump is no stranger to comments deemed offensive to women. He engaged in a prolonged war with FOX News this summer after appearing to suggest that host Megyn Kelly was menstruating during the first GOP debate.
But Fiorina has cultivated sympathy among many conservatives after a strong performance in FOX's undercard debate last month. After outcry that CNN's debate criteria would unfairly exclude her from an appearance in its primetime debate next week, the network changed its rules to ensure a spot on stage for her.