Donald Trump remains overwhelmingly unpopular with Latinos, a new NBC News/ Wall Street Journal/Telemundo poll shows, with only about one in seven Latino voters say they support the presumptive GOP nominee.
A whopping 76 percent of the 300 Latino registered voters in the poll said they back Hillary Clinton in a head-to-head race, while just 14 percent said they back Trump.
What's more, 82 percent of Latino voters say they have an unfavorable view of Trump, while just 11 percent view him positively.
A majority — 63 percent — of Latinos describe themselves as "pessimistic and worried" about Trump's ability to serve as president, while an additional 20 percent say they are "uncertain and wondering" about his capacity to do the job.
Clinton's favorability rating with Latinos is 64 percent positive, 25 percent negative.
Related: Poll: Clinton Keeps 5-Point Lead Over Trump Heading Into Conventions
The poll was conducted in English and in Spanish. Twenty-nine percent of respondents said they speak mostly English at home; 35 percent speak mostly Spanish and the remainder speak both languages equally in their household.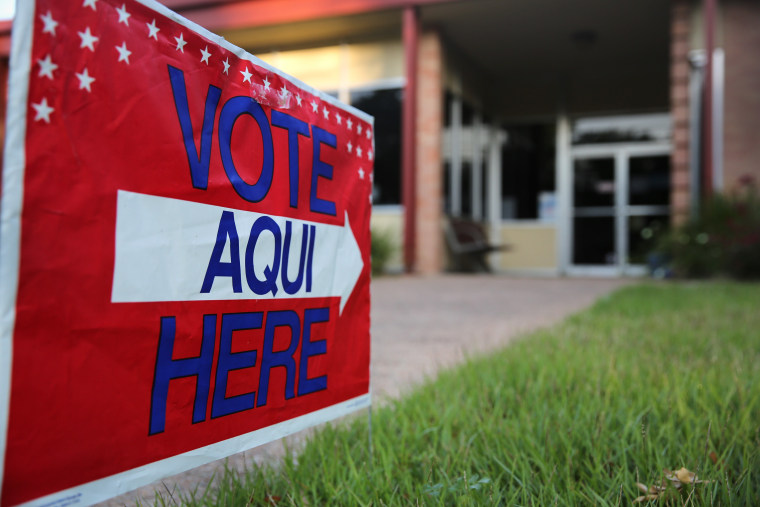 About half — 49 percent — said they seek out news about the election on Spanish language media, compared to 48 percent who do not.
Latinos, a fast-growing bloc of voters nationwide, have supported Democrats by significant margins in recent elections. But Trump's low level of support with the group is unprecedented.
Mitt Romney won 27 percent of Latinos in 2012; John McCain – a champion of immigration reform – garnered 31 percent support; and George W. Bush won around 40 percent in his re-election effort in 2004.
The poll of 300 Latino registered voters was conducted July 9-13 and has a margin of error of +/- 5.66 percent.