Two weeks out until Election Day, Hillary Clinton continues to outspend Donald Trump over the airwaves by nearly a 3-to-1 margin, according to ad-spending data from Advertising Analytics.
Clinton's campaign has spent almost $142 million on TV and radio ads, and outside groups have chipped in an additional $103 million, bringing Team Clinton's total to more than $245 million.
That's compared with nearly $96 million for Team Trump -- $59 million from the campaign and an extra $37 million from pro-Trump outside groups.
In battleground states alone, Team Clinton has outspent Team Trump, $220 million to $85 million.
And in battleground states for just this week, it's Team Clinton $22 million, Team Trump $9.8 million -- a 2-to-1 margin.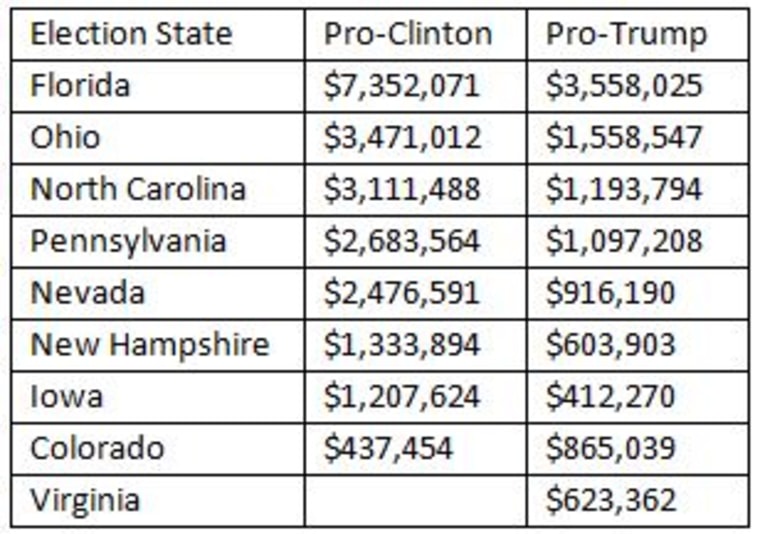 Ad Spending Through Current Week
Clinton campaign: $141.7 million
Pro-Clinton outside groups: $103.6 million
Team Clinton total: $245.3 million
Trump campaign: $58.8 million
Pro-Trump outside groups: $37 million
Team Trump total: $95.8 million
SOURCE: Advertising Analytics