Hours after Donald Trump became the likely GOP nominee, the conservative website RedState urged the Senate to confirm President Barack Obama's Supreme Court nominee Merrick Garland.
Site managing editor Leon Wolf argued that Trump can't beat likely Democratic nominee Hillary Clinton — and warned that she would chose somebody more liberal than Garland.
"Republicans must know that there is absolutely no chance that we will win the White House in 2016 now. They must also know that we are likely to lose the Senate as well. So the choices, essentially, are to confirm Garland and have another bite at the apple in a decade, or watch as President Clinton nominates someone who is radically more leftist and 10-15 years younger, and we are in no position to stop it," Wolf wrote on RedState.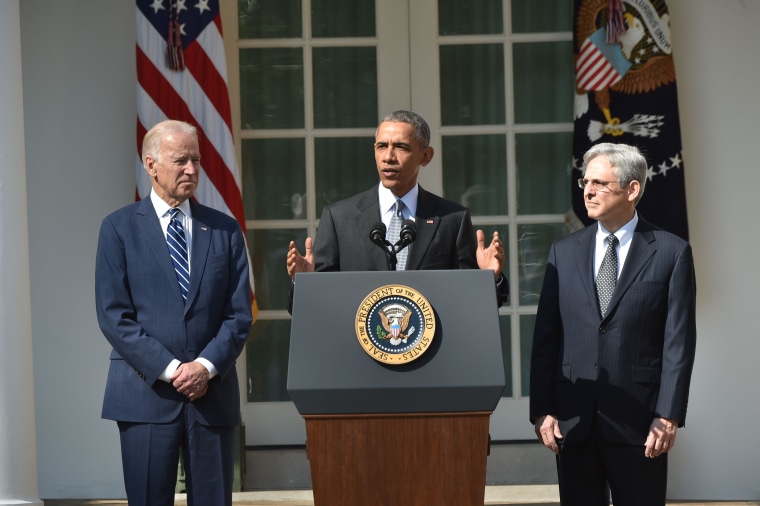 Wolf said Garland, whose nomination Republican Senate leaders have vowed to block, is "not a great choice, but … not a terrible one."
But now with Trump as the GOP's presidential candidate, "the calculus has changed."
"Confirm Merrick Garland before it is too late," Wolf wrote.
Not all conservatives agree. Erick Erickson, the former editor of RedState who runs The Resurgent now, is against Trump but doesn't support an immediate confirmation of Garland.
"If Republicans confirm Merrick Garland, in addition to further alienating the Republican base, they risk taking away keep arguments that can persuade independent voters to go with a Republican Senate. Ticket splitting is a rare phenomenon in the United States, but this is a rare election where ticket splitting is a real possibility," Erickson wrote.
Senate Majority Leader Mitch McConnell hasn't changed his position, either. "Republicans continue to believe that the American people should have a voice in this decision and the next president should make the nomination," McConnell spokesman Don Stewart told NBC News.