Ted Cruz warned Iowa pastors that Donald Trump could be "unstoppable" and become the Republican Party's nominee if he wins the Iowa caucuses, according to a video obtained by the Christian Broadcasting Network.
In the video, which has not been independently verified by NBC News, Cruz tells attendees at a meeting sponsored by the American Renewal Project that conservatives must "stand up and unite" to blunt Trump's momentum in the first caucus state.
"Even if you're thinking about another candidate, the simple reality is there's only one campaign that can beat Trump in this state, and if conservatives simply stand up and unite, that's everything," he said.
In a separate interview with CBN, Cruz alluded to Trump's "Messiah complex," appearing to warn that the real estate mogul's promise to "make America great" is not so different from Barack Obama's promises of transformational change in 2008.
"This election is not about any one person, any one individual who believes he or she will make America great," Cruz said. "You know what, for seven years we've had a president in the white house who has had a Messiah complex."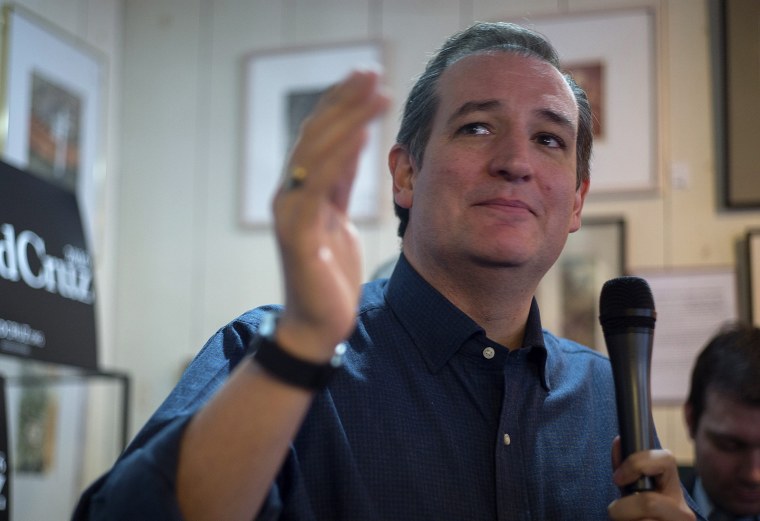 Cruz leads Trump among Iowa evangelicals in the state, although polls show a tight race overall between the two candidates.
A new Quinnipiac poll released Tuesday morning showed Trump with the support of 31 percent of Iowa Republicans compared to Cruz's 29 percent. But among white evangelicals, Cruz led 39 percent to 27 percent.