The daughter of a victim of the Sandy Hook mass shooting is calling on Donald Trump to disavow conspiracy theorist and radio host Alex Jones, who said this week that Trump called to thank him for his support.
Jones has repeatedly and falsely claimed the Sandy Hook shooting was staged and that no one was killed.
Erica Lafferty lost her mother, school principal Dawn Lafferty Hochsprung, in the shooting, which also claimed the lives of 20 children and five other adult at the Connecticut school.
"You've appeared on Jones' radio show, praised his 'amazing' reputation and promised him that you 'won't let him down,'" Lafferty said in a Medium post. "Now he's claiming you've personally called to thank him after the election, and will be on his show again soon. That's unacceptable."
Related: Infowars' Alex Jones Says Trump Made Thank You Call
Jones, has spread a variety of baseless conspiracy theories, including that the 9/11 attacks were perpetrated by the government.
His site, Infowars, was a hub for pro-Trump and anti-Clinton conspiracies during the campaign and hosted Trump for an interview last year. Jones also attracted attention in the waning days of the campaign with a rant warning of a "Jewish mafia" out to "scam" Americans.
Trump's ties to fringe media have garnered more scrutiny in recent days with his appointment of former Breitbart president Steve Bannon, whose own site published a variety of inflammatory content, to a senior White House role.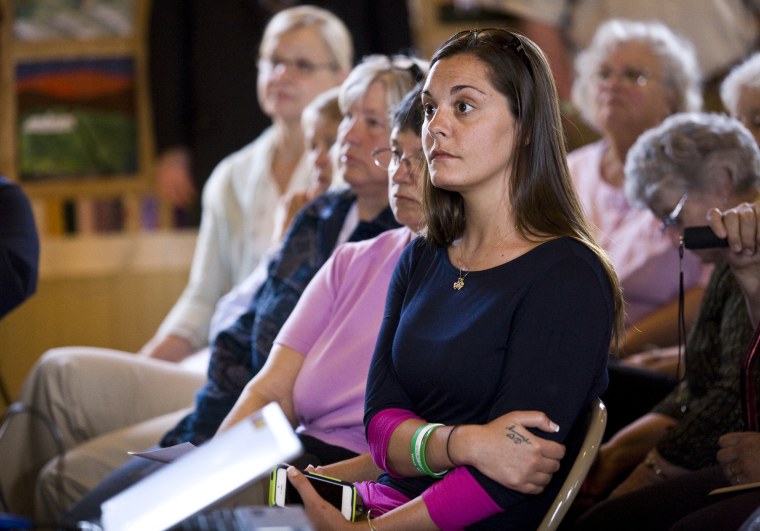 "It's unacceptable," Lafferty wrote in the same post. "I'm asking you to denounce it immediately and cut ties with Alex Jones and anyone who subscribes to these dangerous ideas."
According to Jones, Trump called him after the election and said "We know what you did early on and throughout this campaign, stand up for what's right, it shows.'"
Trump's transition team did not respond earlier this week to requests to confirm or deny the claim by Jones this week that he called him after his election and also promised to return to show.
Trump's team also did not immediately respond to a follow-up email on Wednesday requesting comment on Lafferty's demand.