Exactly one year before the 2012 presidential election, political forecaster Nate Silver — who got so much of that race right — declared Barack Obama the underdog.
"Is Obama Toast?" was the headline of Silver's Nov. 2011 article in the New York Times Magazine, and he wrote: "Obama has gone from a modest favorite to win re-election to, probably, a slight underdog," citing Obama's job-approval and the overall economic numbers.
Obama, of course, ended up winning re-election by four points, 51 percent to 47 percent, and he captured more than 300 electoral votes.
Full 2016 election coverage from NBC News.
A year out, the polls aren't reliable, either. In the Nov. 2007 NBC News/Wall Street Journal poll, former New York City Mayor Rudy Giuliani was leading the GOP field, and he was locked in competitive contests against Barack Obama and Hillary Clinton in hypothetical general-election matchups. Well, Giuliani didn't win the GOP nomination, and the general election wasn't close.
The lesson learned? Predicting the winner one year before a presidential contest – where we are right now -- is a fool's errand.
Important events (like the debt-ceiling standoff of July 2011) fade away. Other stories (like Mitt Romney's "47 percent" comment) grab voters' attention. The economy strengthens or weakens. And a president's (or candidate's) poll numbers go up or down.
So much happens in the span of a year, especially in today's fast-paced news cycle.
But there are important statistics and figures to watch between now and Election Day 2016, according to political scientists. And they become more predictive by the summer before a presidential contest.
Maybe the most famous forecasting model is by Emory University's Alan Abramowitz, who uses three predictors:
The incumbent president's job-approval rating,
The economy's Gross Domestic Product number during the first half of year (and especially during the second quarter).
Time for a change (tracking how long the incumbent party has been in the White House).
Plugging in those numbers for the 2012 election, Abramowitz's model predicted a one-point victory for Obama, 50.5 percent to 49.5 percent – and it's predicted the eventual winner in the last six presidential contests.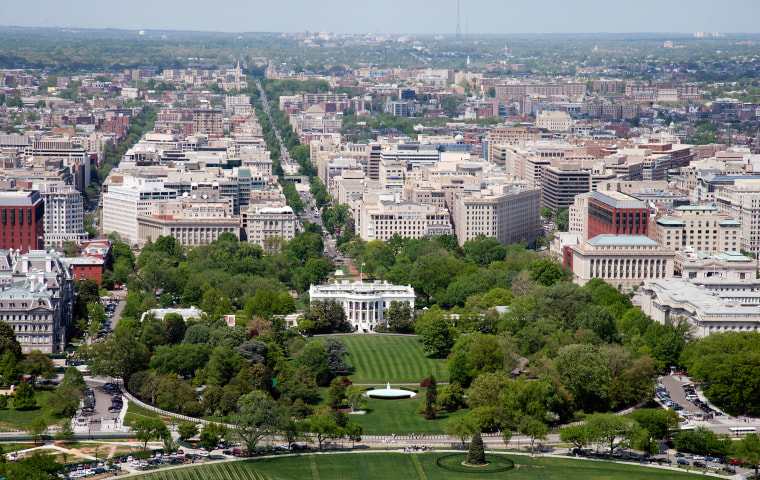 And what this means in the 2016 contest: "Since it's a 'time for change' election, Hillary Clinton (I assume) needs Obama's approval to move up to 50 percent or slightly higher and a decent rate of GDP growth, 3 percent or more, to win according to the model," Abramowitz tells NBC News.
But Abramowitz cautions, "One limitation of the model is that there have been only six elections since World War II with no incumbent running, so it's difficult to tell if the predictors work the same way in such elections."
He adds, "But even based on only six elections, it's clear that Obama's approval rating will be a key factor."
Political scientist Jonathan Bernstein agrees that presidential approval is a key predictor. But he says there's debate over the best economic data to watch – GDP or personal income? "We really don't know which measures of the economy are the ones that matter."
And John Sides, a political scientist at George Washington University, cautions that statistics aren't always the most important factors to consider.
"There's also the question of who the nominees are. If one party were to nominate a strong ideologue, that could cost them. It might not be more than a point or two, but that could be decisive in a close election," Sides said.