Donald Trump may think there is something "fishy" about the 1993 death of Vince Foster, but as far as the FBI, the Department of Justice, the U.S. Congress, the U.S. Park Police and two independent investigators are concerned, there isn't.
Each entity painstakingly investigated the circumstances surrounding the death of Foster, who was a close friend of Bill and Hillary Clinton and served as their White House counsel during the first months of the 42nd president's administration, and they all reached the same conclusion — that on July 20, 1993, Foster committed suicide in Fort Marcy Park in Virginia after a long battle with clinical depression.
Trump's resurrection of the Foster story comes on the heels of several recent vicious attacks on the Clintons' personal lives, in what appears to be a concerted effort to bludgeon them with some of the same tawdry headlines that fueled the culture wars of the 1990s.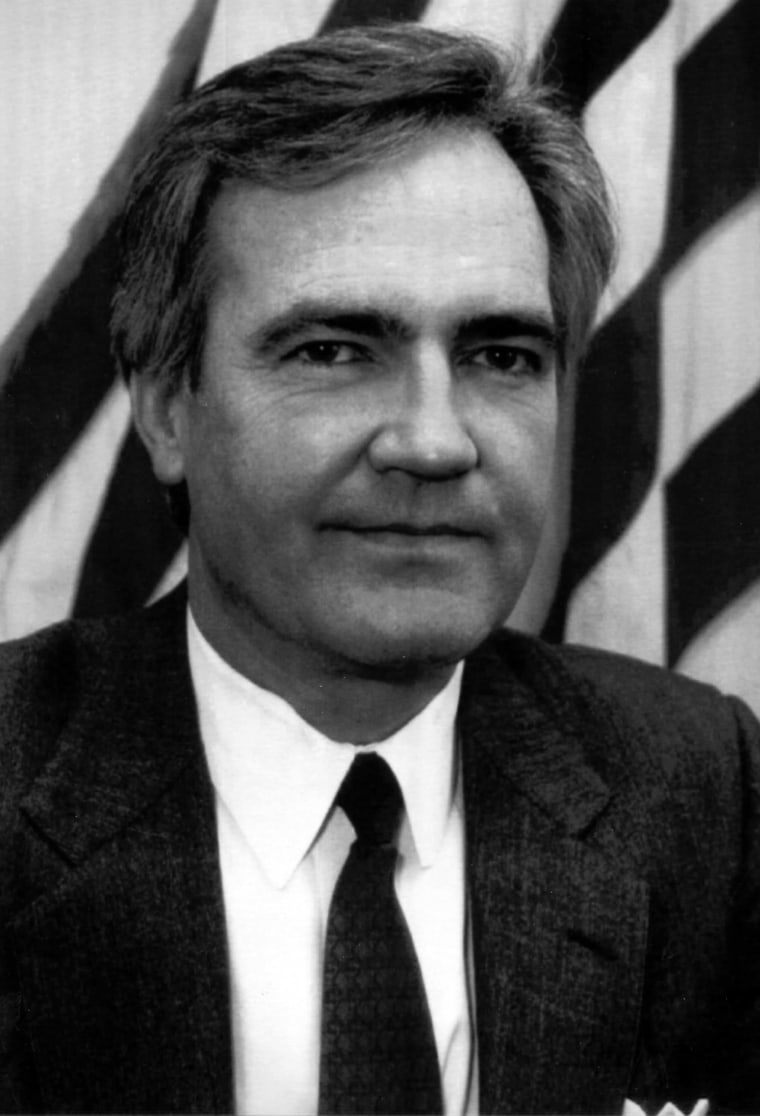 The premise that Foster didn't kill himself, but was instead murdered, has been a particular favorite of conservative conspiracy theorists for decades, with some insisting the Clintons are either directly or indirectly responsible for the crime.
Trump, who is currently the presumptive Republican nominee for president, has provided renewed credence and coverage to these controversial claims by calling them "very serious."
Related: Bill Clinton Says of GOP Attacks: 'They Accused Me of Murder'
Ironically, Trump also has previously not only lavished praise on both Clintons, but until recently defended them in the face of personal attacks on their character. In fact, just last June during an appearance on MSNBC's "Morning Joe," when asked who was the best U.S. president of the last four (including his fellow Republicans George H.W. Bush and George W. Bush) the real estate mogul responded, "I would have to say Clinton."
"Had he not met Monica [Lewinsky], had he not me Paula [Jones]. Had he not had he not met various and sundry semi-beautiful women, he would have had a much better deal going," Trump said, before claiming the former president, who he has recently suggested may be a rapist, "is Teflon."
"He was a private citizen who was friendly with the Clintons and he was trying to protect a friend," Trump special counsel Michael Cohen said Tuesday on CNN with regard to his candidate's reversals. "Now, it's a different game. It's 2016, he is the Republican presidential nominee."
According to a ripped-up note, which authorities believe Foster wrote weeks prior to his death and was intended as either suicide note or as a resignation letter, it was precisely the cynical gamesmanship of politics that the attorney couldn't abide.
"I was not meant for the job or the spotlight of public life in Washington. Here ruining people is considered sport," read a line from the letter, the authenticity of which has also been questioned. The line may seem prescient now considering the fact that all these years later he continues to be a political football for anti-Clinton partisans. Some conspiracy theorists have gone so far as to claim that the Clintons are responsible for several dozen politically motivated murders, with a plethora of websites keeping a macabre tally of their alleged "body count."
Multiple independent inquiries into Foster's death that have all reached the same conclusion — that Foster took his own life — haven't prevented a fringe cottage industry of writers from speculating about secret affairs and business cover-ups being the real motivation behind the death.
The crux of many of their arguments is that Foster was privy to embarrassing personal information about the Clintons, some of which could have implicated them in potential criminal proceedings regarding their finances.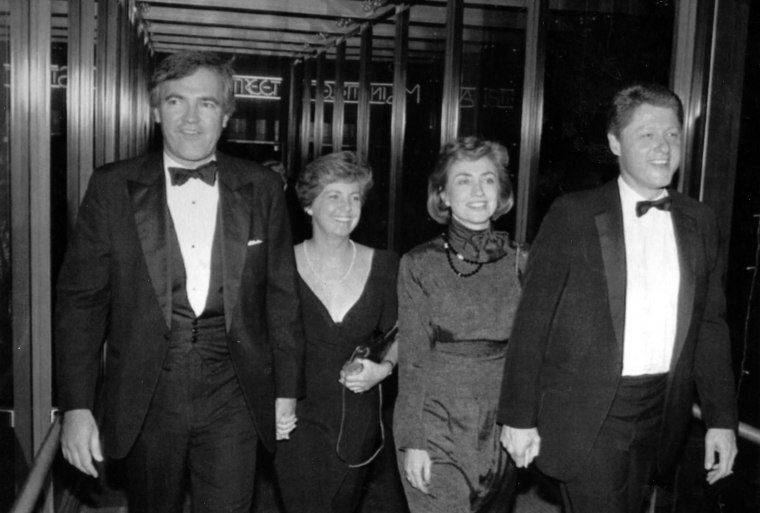 Prior to his death, Foster did handle real estate papers and tax returns relating to holdings of the first couple, and he was also under fire for his handling of a controversy that spring involving the White House travel office (dubbed "Travelgate"), which had been under investigation for financial improprieties. Staff members had been fired without proper authorization, and in some of the media coverage Foster appeared to be the fall guy, while later investigations suggested that then-first lady Hillary Clinton may have been the real culprit.
Related: The Questions Donald Trump Should Answer
Following that episode, the botched nomination of Zoë Baird to become the nation's first female attorney general also reportedly took a toll on Foster (Janet Reno eventually won the post after two more nominees also were forced to take their name out of the running due to personal controversies). According to the Washington Post, Foster, despite being a brilliant and accomplished attorney, was uncomfortable with the harsh spotlight of D.C. politics, and was deeply wounded by a series of Wall Street Journal editorials that mocked his desire for anonymity and questioned his judgment.
In the same letter where he allegedly lamented that people are treated as "sport" in the nation's capital, he also wrote that' "The WSJ editors lie without consequence," in a direct reference to the newspaper's conservative editorial board. According to an extensive New York Times report following his death, it was Foster's humiliation and sense of culpability in the first scandals to rock the Clinton administration that helped push him over the edge. In fact, according to official records, he sought antidepressant medication the day before his death and contacted his sister for names of psychiatrists four days prior to his demise.
Still, the far right has continued to cling to the mythology around Foster, perhaps because it's become a powerful tool to persuade voters that the Clintons are capable of anything if the ends justify their political means. The year after Foster died, the alleged conspiracy was the subject of a 85-minute documentary called "The Clinton Chronicles," which among other things claimed he was killed to help conceal a possible romantic relationship between Foster and Hillary Clinton. A GOP lawmaker, Rep. Dan Burton, once reportedly shot a watermelon to demonstrate how Foster's death could be made to look like a suicide. And conservative pundits like Sean Hannity, Rush Limbaugh and Ann Coulter have all long treated the salacious suggestion that the Clintons have committed homicides as credible.
Coulter once quipped: "If you attack the Clintons publicly, make sure all your friends know that you are not planning suicide."
And yet, even former Whitewater independent counsel Kenneth Starr, who infamously took former President Bill Clinton to task on the national stage for perjuring himself related to his illicit relationship with Lewinsky, determined after an independent investigation that while the case was "bound to be heavily scrutinized" because of high stakes players involved, there was no question that Foster had indeed killed himself.
Starr, who was a perpetual thorn in the side of the Clintons during their last years in the White House, is much more sanguine today about the former president, whom Starr has called the "most gifted politician of the baby boomer generation."
"His genuine empathy for human beings is absolutely clear," Starr said during a recent panel discussion at the National Constitution Center in Philadelphia, which was first reported by The New York Times. "It is powerful, it is palpable and the folks of Arkansas really understood that about him — that he genuinely cared. The 'I feel your pain' is absolutely genuine."