GOP nominee Donald Trump called out Chicago's violence yet again at the second presidential debate.
Trump on Sunday said he would help "the African-Americans" by helping "the inner cities," telling an audience of 60 million people to "look at the violence that's taking place in the inner cities, Chicago."
Trump has frequently invoked Chicago's violent crime during the campaign in what he bills as an appeal to African American and minority voters — since July, Trump has mentioned Chicago and its violence at least 42 times. During the first presidential debate on Sept. 26, Trump said minorities in inner-cities are "living in hell" because of crime.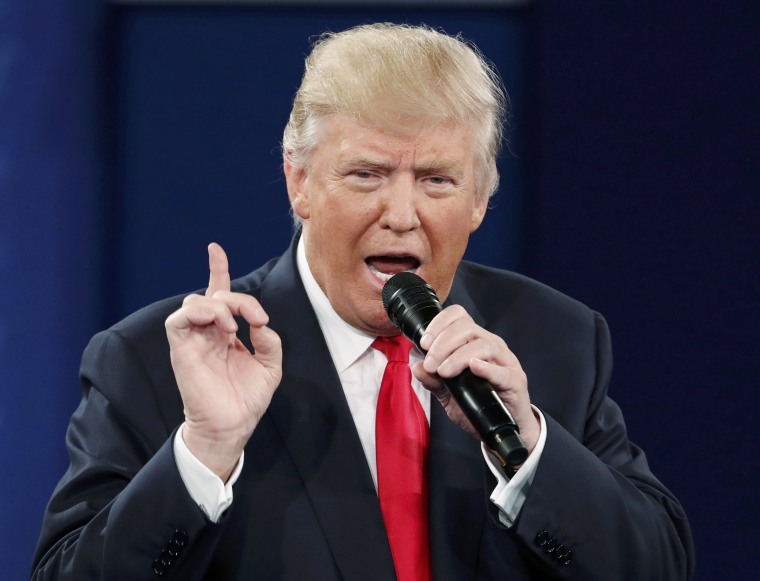 Related: Trump to African-American Voters: 'What The Hell Do You Have to Lose?'
"In Chicago, they've had thousands of shootings — thousands — since January first. Thousands of shootings. And I'm saying, 'Where is this? Is this a war-torn country? What are we doing?' And we have to stop the violence," he told the nation.
But Trump's rhetoric on urban crime isn't directed at those living in neighborhoods plagued by devastating violence, it's aimed at college-educated white voters, said Andra Gillespie, a political science professor at Emory University.
"Trump's statements about the city are rooted in stereotypes," Gillespie said. No one who actually knows what the problem is would talk about it the way Trump does, she said.
Chicago is a city in the midst of a violent crime epidemic — more than 3,000 people were shot this year, according to an analysis by the Chicago Tribune, with homicides topping over 500, according to police. While many criminal and policy experts identify the violence problem as complex and multifaceted, the businessman turned politician sees Chicago as the prime example of everything that is wrong and what he can "fix" in African American communities.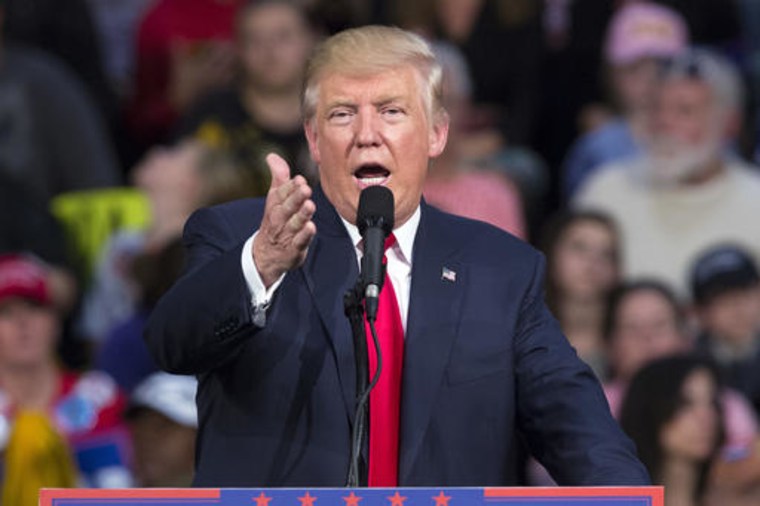 "Trump is using Chicago for its political shock value, but also to cater to a segment of people who don't view themselves as racist, and take Trump's overtures as true concern for what's happening," Gillespie said.
But when visiting Chicago last month, Trump did not reference the city's gun violence at public events nor did he say he met with a single individual he vowed countless times to "help."
Instead, Trump discussed NATO with Polish Americans and held a private fundraiser at a Chicago area golf club with a going rate up to $250,000.
Related: Trump Calls For End to "Violence in Our Streets"
The Trump campaign did not immediately respond to questions about the Chicago mentions.
Trump is using communities in Chicago as a "rhetorical problem" that "triggers in the public's mind something pathological," said Mark Anthony Neal, a professor of African and African American Studies at Duke University.
Most individuals he's appealing to have never spent time in Chicago and don't know anything about Chicago, Neal said.
"If you were an outsider, you'd think Trump had some knowledge of what's happening, but we in the city know that he's never showed up," said 59-year-old Cynthia Bush, who lives on the west side of Chicago, one of the neighborhoods disparaged by Trump over the last few months.
"If it was such a key point to him, he would reach out and show his sincerity," she said.
Related: Is Trump's Minority Outreach Helping Among White Voters?
But Trump's statements aren't for Chicagoans facing the violence, Gillespie said. His statements are actually for people afraid of what's happening in Chicago, she said. He's bringing it up because it symbolizes a threat to their safety — something he can capitalize on, she said.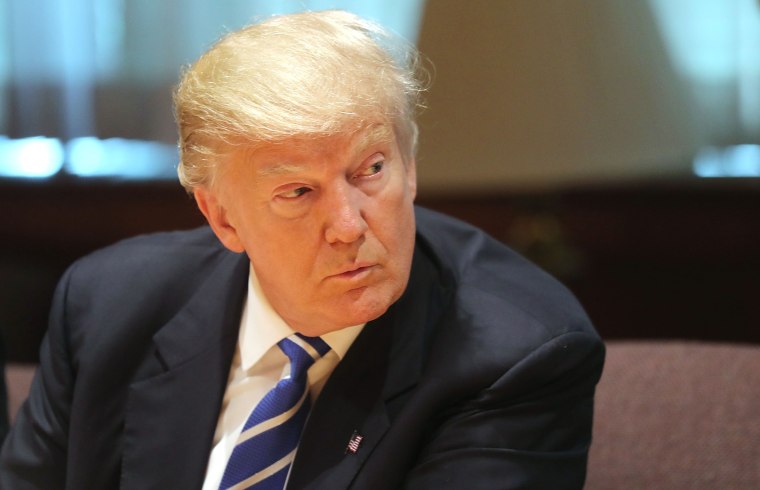 In a recent interview, Trump contended that Chicago police could get the job done if they were "given authority." He also praised controversial stop and frisk policies — tactics that some Chicago residents openly take issue with.
"He's talking about stopping us and that whole thing about frisking ... I don't even want to think about that," said Phillip Adams, 57, who lives on the west side of Chicago.
"If he wants to use Chicago as a model city that Democrats drove into the ground, he should follow-up on the right changes," said Paul McKinley, 58, who lives on the south side of Chicago.
Related: Police Superintendent Eddie Johnson: Chicago Will Add 970 Cops
The city's homicide rate has received national and international attention in the news media. That coverage "creates context to Trump's base that black urban communities are out of control," Neal said. Part of Trump focusing on Chicago is also because it's President Barack Obama's hometown, he said.
Related: Analysis: In Debate, Donald Trump Spoke of a Black America That No Longer Exists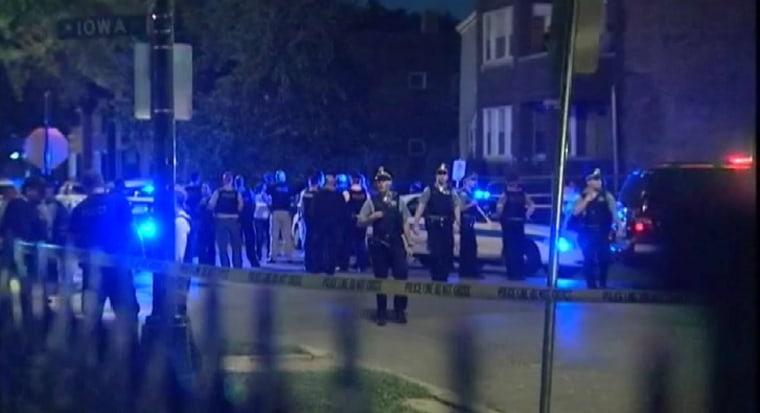 Chicago has logged over 500 murders, thousands of shootings, and gangs have infiltrated communities, but Trump hasn't actually met a single individual who has seen and lived it, said Pastor Emmett K. Brown, who heads the Believe in Thine Heart Church on the city's west side.
"He's not going to go beneath himself and actually come here even though he talks about us an awful lot," he said. "He's a politician. He's using us as a political tool and I don't like it ... but there's nothing I can do about it."