Here's an unconventional autograph: Republican front-runner Donald Trump signed a toddler's hand with a marker during a rally in Baton Rouge Thursday.
Trump took a moment after spotting little Curtis Ray Jeffrey III — who had a bejewelled Trump pacifier and his hair done up in a mohawk-like hairdo — on the rope line of the event.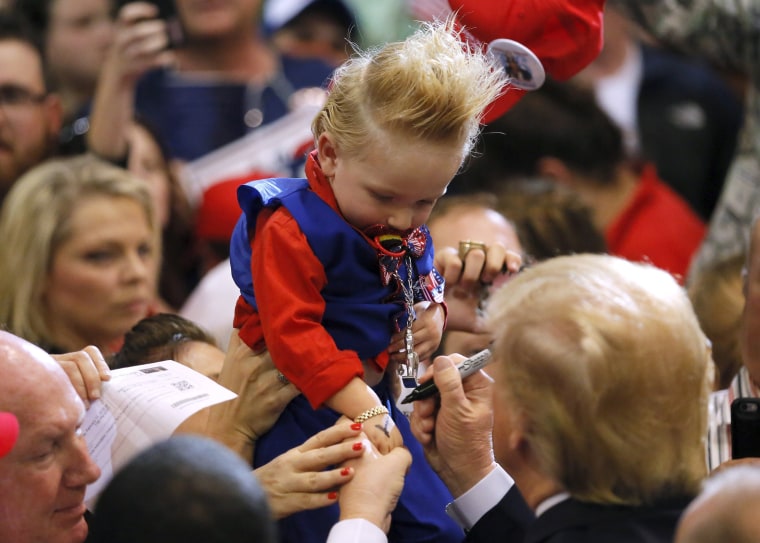 Trump won the nation's first primary in New Hampshire on Tuesday. He brought up rival Marco Rubio's disappointing fifth-place finish, but said he only mentioned it because Rubio said "some nasty things about us today."
Trump shrugged off news that President George W. Bush would campaign for his brother, Jeb Bush, in South Carolina by reserving comment.
"Now he's bringing in his brother," Trump said of Jeb Bush. "I won't say anything, I'm gonna save that for after his brother makes a statement."
"Because there's plenty to say about what happened, okay? Especially that last three months. And especially getting us in that quicksand, you know, we got in quicksand," Trump said, referring to going into Iraq.