LANCASTER, Calif. — In the latest twist to this unpredictable 2016 presidential race, presumptive Republican nominee Donald Trump and Vermont Sen. Bernie Sanders independently agreed Wednesday night to debate each other.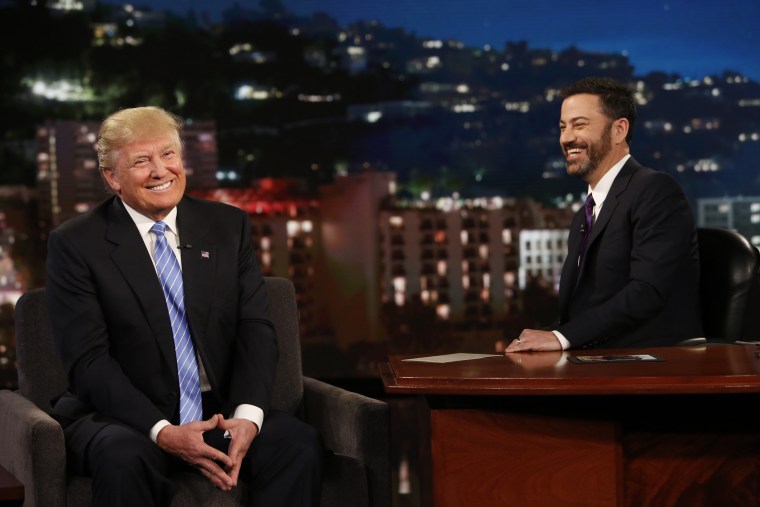 On ABC's "Jimmy Kimmel Live!" Trump was asked if he would consider holding a debate with Sanders. Trump agreed to the idea.
"If he paid a sum toward charity I would love to do that," said the business mogul, noting that a Sanders vs. Trump debate "would have such high ratings."
In a campaign stop in North Dakota, Trump said Sanderrs would need to raise $10 million for charity in order for the debate to happen.
Sanders quickly responded with a tweet reading, "Game On. I look forward to debating Donald Trump in California before the June 7th primary."
This response was also a jab at Democratic front-runner Hillary Clinton, who this week declined to face off with Sanders in a previously agreed upon California debate.
Sanders said during a Santa Monica rally Monday that he was "disturbed but not surprised" that Clinton "backed out of the debate."
Clinton's communications director Jennifer Palmieri wrote in a statement that her candidate's time was "best spent campaigning and meeting directly with voters across California."