CLEVELAND, Ohio — In a rare public-speaking appearance, Melania Trump made the case for her husband on the first night of his convention.
Her speech displayed Trump's softer side, oft shielded and secret from the press that constantly follow him. And while her words did little to add to the image of the brash billionaire poised to officially become the Republican standard bearer, Monday's speech painted a more vivid picture of the woman who stands by the that billionaire's side.
Calling Trump determined and speaking about his perseverance in business, Melania's vision of her husband added no new characteristics to the man who has dominated the 2016 presidential election with his off the cuff campaign style and say-anything reputation.
Related: Fact-Checking the First Night of the Republican National Convention
What she did add, however, was a new messenger.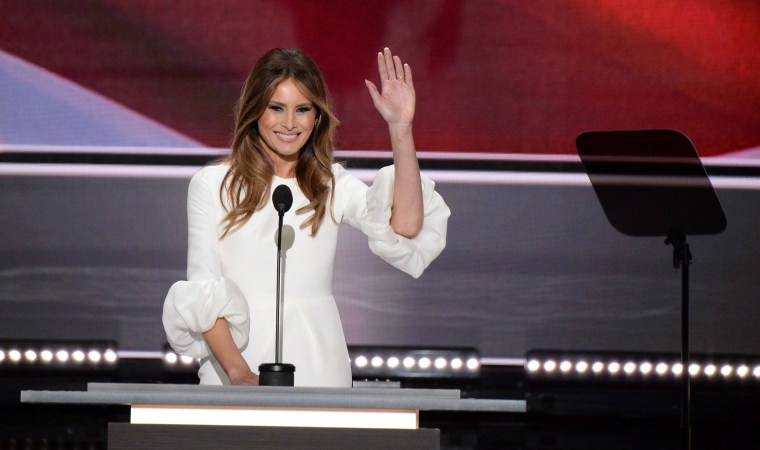 Where Trump still has the occasional barb for his former rivals, Melania shared praise for them — saying Monday "they deserve respect and gratitude from all of us."
While Trump still grapples publicly with the finer tenets of his controversial Muslim ban, Melania's speech was a rhetorical outreach to all religions and races on behalf of her husband.
"Donald intends to represent all the people, not just some of the people," Mrs. Trump said (in her characteristically soft tone). "That includes Christians and Jews and Muslims. It includes Hispanics and African Americans and Asians and the poor and the middle class. Throughout his career, Donald has successfully worked with people of many faiths and with many nations."
Related: RNC Is Donald Trump's Show, but GOP Cracks Remain
Though she added a softer (and arguably much needed) tone to the Trump brand, Mrs. Trump's speech lacked personal anecdote or insightful story that voters could latch on to as they formulate a fuller opinion of the presumptive GOP nominee. While she spoke about the nearly two decades she's spent with her husband, Melania's simple appeal to delegates and voters alike didn't go much deeper into the man behind the podium.
Meanwhile, just hours before Melania's inclusive remarks, Trump competed with his own news cycle. Phoning in with Bill O'Reilly to say that he would "very seriously" look into the Black Lives Matter movement, Trump alleged that members of the group were marching down the street calling "death to police."
Asked by O'Reilly if he thought his wife was nervous, Trump assumed as much.
"She's a very confident person, but I think she has to be a little bit, right?" he said.
Still, he was confident his wife would rise above any stage fright.
"I think she's going to do really well," Trump said.
Melania Trump would be the first foreign-born first lady in almost 200 years. She was born in Slovenia. John Quincy Adams' wife, Louisa, was born in England.