The "big, beautiful wall" along the United States-Mexico border that Donald Trump made a central promise of his presidential campaign could be part fence, the president-elect said in an interview that will air Sunday night.
Trump's promises to build a wall "and make Mexico pay for it" were rallying cries throughout his march to the White House, but in the new "60 Minutes" interview, the president-elect said he would accept building a fence instead of a wall "in certain areas."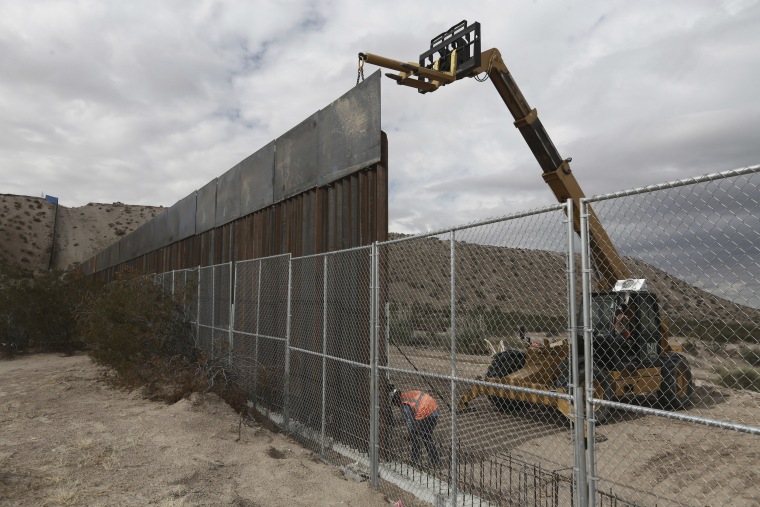 "For certain areas I would, but certain areas, a wall is more appropriate," he said. "I'm very good at this, it's called construction."
Trump also suggested that incarceration could be an alternative to a mass deportations of illegal immigrants.
"We are getting them out of our country or we are going to incarcerate," he said. "After the border is secure and after everything gets normalized, we're going to make a determination on the people that they're talking about who are terrific people, they're terrific people, but we are going make a determination."
Related: Trump Says He'll Be 'Restrained' on Twitter, Then Slams NYT
Shares in the two largest private prison stocks in the U.S. jumped sharply after Trump was elected.
In an interview with CNN's "State of The Union" Sunday, House Speaker Paul Ryan stressed that border security will be the top priority of both the Republican Party and the Trump administration. Ryan said his party is not focused on deporting millions of undocumented immigrants.
"We believe an enforcement bill, a border security enforcement bill is really the first priority and that's what we're focused on," he said. "We are not planning on erecting a deportation force. Donald Trump's not planning on that."