Hillary Clinton last week pledged that, if elected, she would appoint a presidential cabinet in which at least half of the members are women, a move that would profoundly shift the look of the people who govern America.
Clinton, in an interview on Monday with MSNBC's Rachel Maddow, said, "I am going to have a cabinet that looks like America, and 50 percent of America is women, right?"
She was responding to a question about whether she would follow the example of Canadian Prime Minister Justin Trudeau, who campaigned on a similar pledge and enacted it once in office.
The potential first female president has made direct appeals to women a central part of her candidacy, which has lead Donald Trump to accuse her of constantly playing the "woman card."
And the pledge fits with Clinton's history: as first lady, senator and secretary of state, Clinton tapped often women as top aides.
But a cabinet that is half-female would be setting a new bar.
Only 30 women have ever held Cabinet posts. Both George W. Bush and Barack Obama appointed a number of women to key posts, but women held just four of the 16 official Cabinet posts during most of their tenures. Clinton is pledging to double that number.
Related: An Office of Her Own: Female Lawmakers Defy Hurdles in Quest to Govern
Including both the official cabinet and jobs that are designated as cabinet-level (such as White House Chief of Staff), President Bill Clinton had the most women in top roles, according to data compiled by the Center for American Women and Politics at Rutgers University. In Clinton's second term, 41 percent of women held those top jobs. The second-highest level of women in such jobs is right now, in Obama's second term, with 35 percent of cabinet and cabinet-level jobs occupied by women.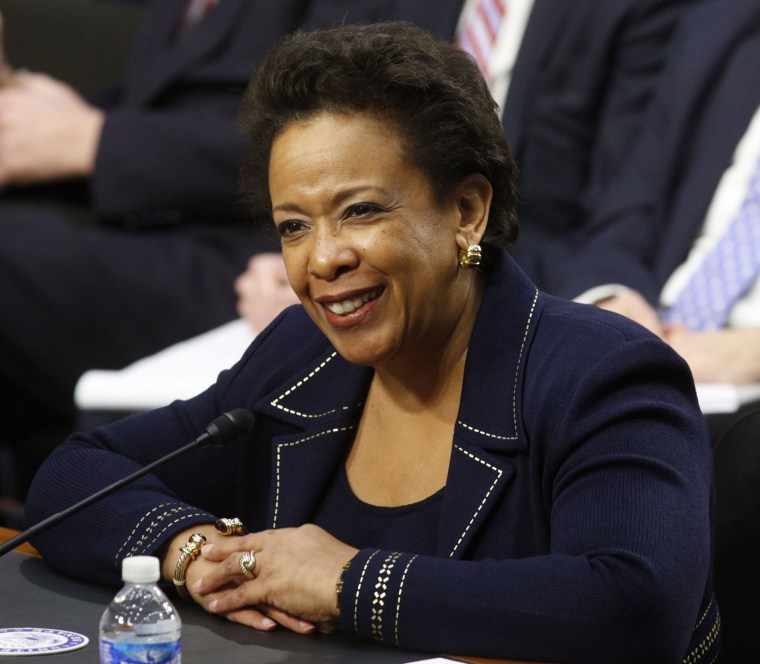 "No hint of quotas or numeric targets — other than 'more than my predecessor'— has ever been part of cabinet head discussions before," said Heather Hurlburt, who served as a senior adviser at the State Department and National Security Council from 1995-2001. "So it's an enormous deal."
"The matter-of-course suggestions that it would be easy to find that many qualified women at that level, and that representation that matches or comes close to societal representation matters, are also entirely new," she added.
Related: Who's Excited About a Woman President?
Author Jay Newton-Small, who interviewed Clinton and other female politicians for her recent book "Broad Influence," said this move is particularly unique considering the traditional American aversion to set targets for gender or race.
"In the rest of the world, quotas are quite normal. But in the U.S., a country founded on the idea of merit —it's hard to imagine that these days quotas could get through Congress," Newton-Small said. "But making half your cabinet women is something Clinton can do unilaterally."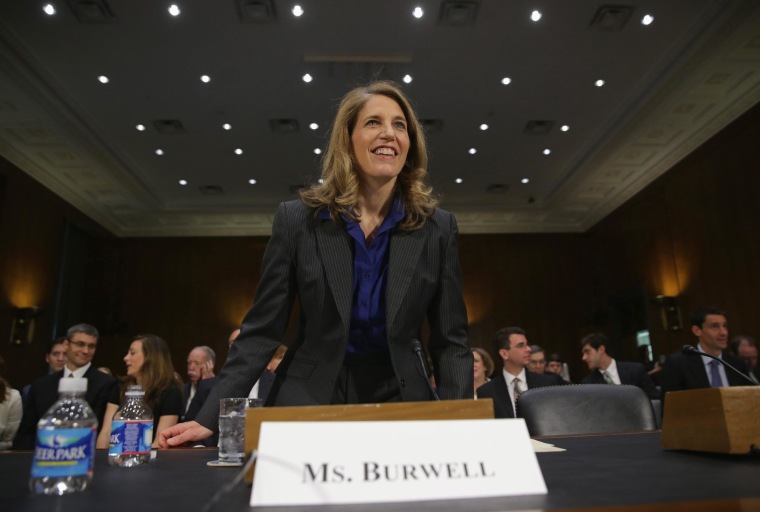 In previous administrations, women have most often run departments such as Health and Human Services and the Department of Labor. No woman has served as the head of the departments of Defense, Treasury or Veterans' Affairs or been the White House Chief of Staff.
"The more women you commit to naming to your cabinet, the less likely you are able isolate women to the least visible and least prestigious positions," said Jennifer Piscopo, a professor of politics at Occidental College, who has written extensively about the role of women in government, particularly in Latin America.
In part, experts say this reflects discrimination against women in the past. The first woman appointed to a cabinet post in American history did not happen until 1933, when Frances Perkins was tapped by Franklin Roosevelt to run the Labor department.
Many heads of the Department of Defense and Veterans Affairs have served in combat roles in wars, something women were until recently not allowed to do. Treasury secretaries often have deep ties to Wall Street, another sector dominated by men.
Related: All Combat Roles Now Open to Women, Pentagon Says
"Just as HHS and the policy areas in its jurisdiction are more stereotypically associated with women's experience and expertise, the policy expertise required in these agencies (Defense and Veteran Affairs) is more stereotypically associated with men and masculinity," said Kelly Dittmar, a professor at Rutgers' Center for Women and Politics.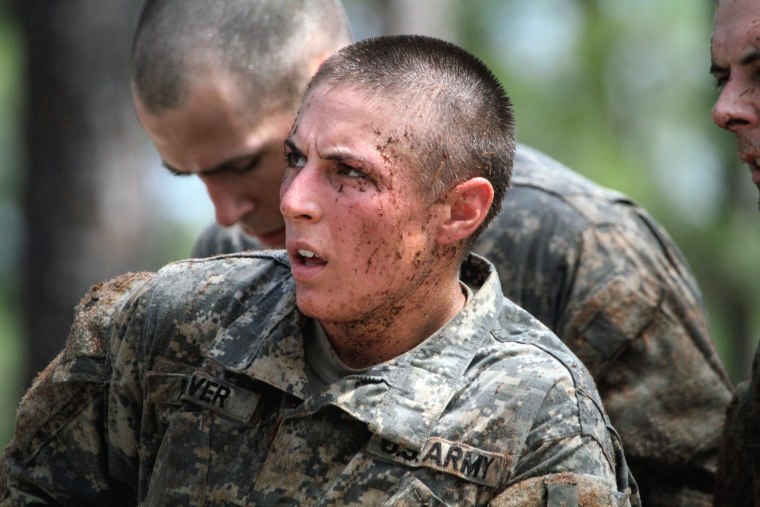 "As more women reach higher ranks in the U.S. military," Dittmar added, "and are accepted as equals while both in and out of active service, we should see greater likelihood of women reaching top leadership roles."
According to Hurlburt, "in some ways, White House chief of staff is the most masculinized job in the federal government."
"Your job is to be the president's enforcer, sergeant-at-arms and strategist," she said.
Bush and Obama both prized some of their top female aides.
Margaret Spellings ran domestic policy during Bush's first term, and then became Education Secretary. Condoleezza Rice became Secretary of State after a stint as national security adviser. Those in the Obama administration say the president's longtime adviser and friend Valerie Jarrett has more influence than any cabinet member, offering her counsel to the president on nearly every issue.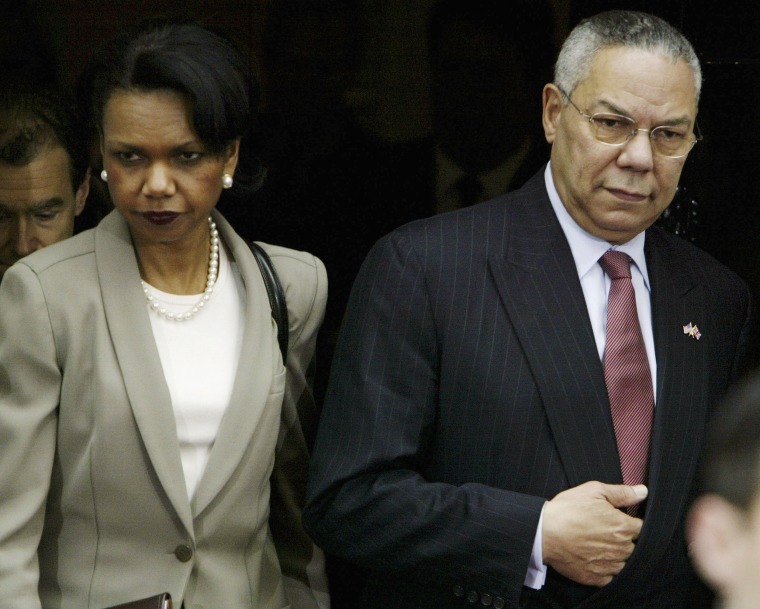 That said, even as Obama aggressively sought the votes of women during his 2008 and 2012 campaigns, other considerations at times blocked the ascension of women to top cabinet posts. In 2013, he tapped Chuck Hagel, a Vietnam War veteran and former senator, as Defense Secretary, passing over national security policy expert Michele Flournoy, who was another top candidate for the job.
"Presidents pick people they know, trust and respect, and often who are friends, to serve in the White House and as cabinet members​," said Gina Glantz, a longtime Democratic political operative who is now working on an initiative called GenderAvenger aimed at making sure women are not underrepresented at conferences, on TV shows and in other public forums.
"All the guys have tended to pick guys," Glantz added.
Can Clinton live up to her promise?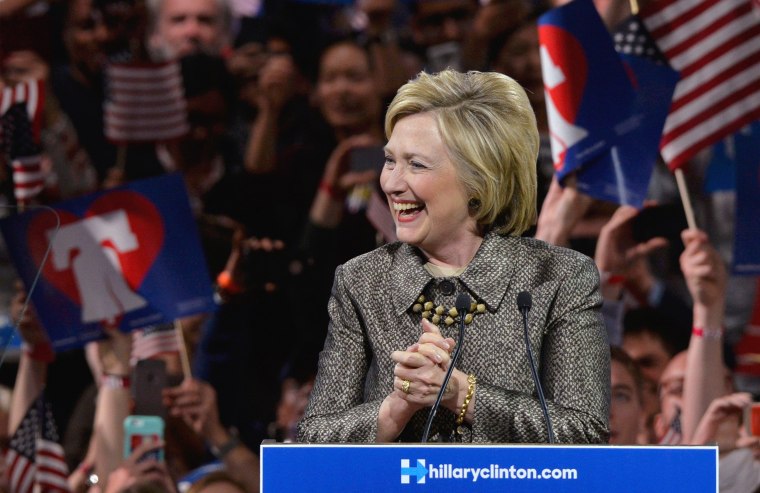 Experts say she is in some ways well-positioned to do so.
Obama has appointed more minorities and women to senior (not necessarily cabinet) jobs than any previous president. Some of these women could be ready for promotions in another Democratic administration.
"Presidents have been appointing more and more women and people of color. It's not a hard mark to reach today," said Paul Light, a New York University government professor who has written extensively about the federal bureaucracy and civil service.
Related: A 50/50 Cabinet? The Rest of the World Yawns
"I would like to hear from her that she will pick a woman to be Secretary of Treasury, or Secretary of Defense," Light added. "That kind of commitment would really put her on a different level from any past president."
And Clinton's own record of hiring women could help her reach this goal of gender parity.
Neera Tanden, who was Clinton's Senate legislative director, and Cheryl Mills, who was Clinton's chief of staff at the State Department, are part of a cadre of women who could ascend to cabinet or cabinet-level posts if Clinton is elected.
"Clinton has an enormous network, filled with loads of women with whom she has worked, whom she trusts, respects and, yes, who are friends," said Glantz.
One barrier Clinton seems unlikely to break is the highest-ranking member of the cabinet, the vice-president. No woman has held that title either.
"Everyone said WJC [Bill Clinton] was crazy for doubling down on a Southern Democrat in Al Gore, and he won," said Newton-Small.
"But I agree that especially for some older voters, too much change at once can be scary, and that's probably a risk the campaign won't take," Newton-Small added.