Donald Trump is fond of saying he "respects" and "cherishes" women," but he faces a significant problem with female voters – even those within his own party.
Trump's move Wednesday night to once again circulate value judgments about female attractiveness -- this time comparing his wife with Heidi Cruz -- comes against the backdrop of a female Republican electorate that finds the GOP frontrunner more unacceptable than their male counterparts do.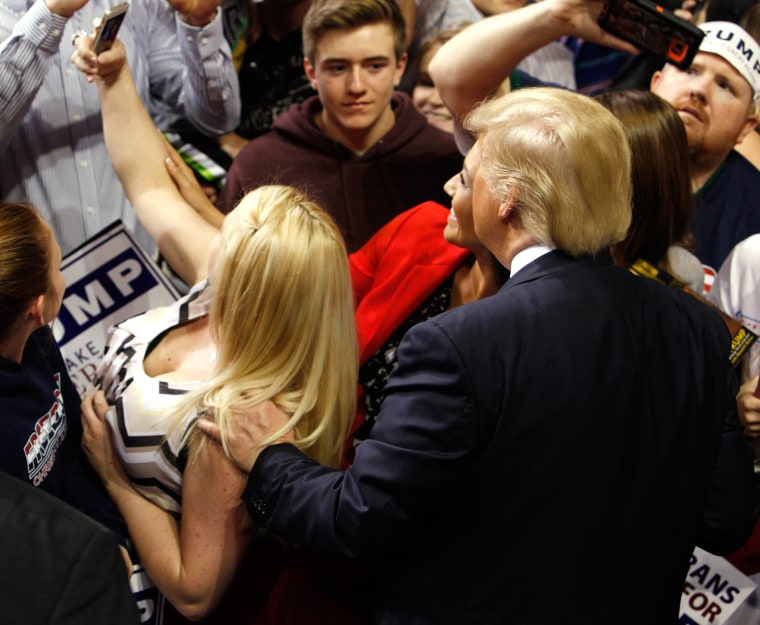 Let's look at our latest NBC/WSJ poll to see how big this issue is:
This month, about half (47 percent) of Republican female primary voters said they could not imagine themselves voting for Trump. (About 40 percent of male GOP primary voters said the same.)
Compare that to their relative willingness to accept Trump's rivals.
Only about three in ten female Republican voters say they can't imagine backing Ted Cruz (32 percent) and John Kasich (27 percent). The poll, which was taken before Marco Rubio exited the presidential race, also showed that only 30 percent of GOP women couldn't imagine backing the Florida senator.

It's worth noting that there's a significant chunk of GOP voters overall who can't imagine backing Trump, but you can get a sense of the wider size of the gender gap Trump faces when you compare the data for women with the data for men.

When it comes to the general electorate, Trump has an even more pronounced problem with female voters.
Trump's favorability with women overall is a dismal 21 percent positive/ 70 (!) percent negative.
With men, it's 28 percent positive/ 59 percent negative.
And while women traditionally vote for Democratic candidates in larger numbers than men, data shows that a Trump nomination would exacerbate the issue for Republicans.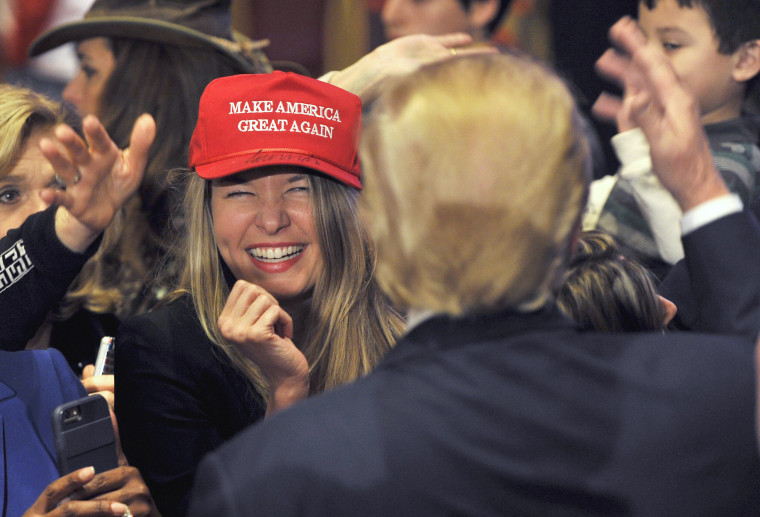 Asked if they would prefer to see a Democratic president or a Republican president regardless of who the nominees are, 52 percent of female voters chose the Democratic option while 36 percent chose the Republican option. That's a net advantage of 16 percentage points for the Democratic candidate.
But plug in the names "Hillary Clinton" and "Donald Trump" and the gap gets even wider.
In that hypothetical matchup, just 31 percent of women said they would chose Trump, while 58 percent said they would chose Clinton. That's a net advantage of 27 points for Clinton.
In 2012, Barack Obama bested Mitt Romney by far less -- 55 percent to 44 percent -- among female voters.