Some of Hillary Clinton's top aides when she was Secretary of State have been interviewed by the FBI "within the past few months," officials familiar with her email investigation confirmed to NBC News on Thursday.
Among them was Huma Abedin, who will soon also be deposed by lawyers for Judicial Watch in their separate Freedom of Information case against the State Department.
What's the significance?
Related: Judge: It 'May Be Necessary' to Depose Hillary Clinton in Email Case
The officials say these interviews were planned well in advance, based on what has long been known about their use of the private e-mail server.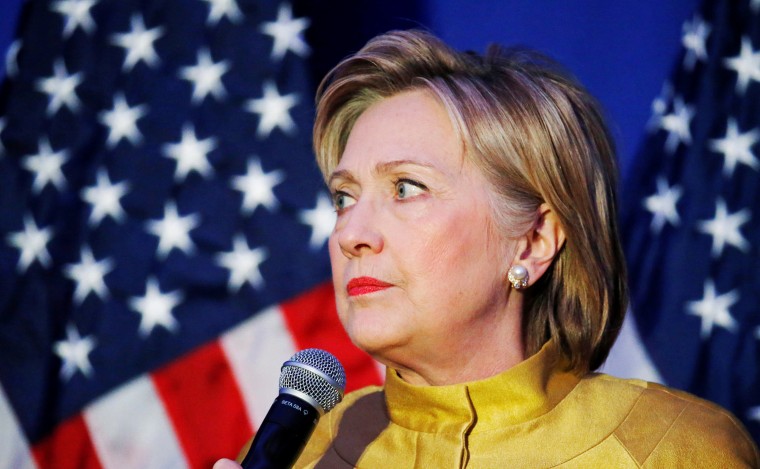 As for where the investigation stands, these officials say it is a long way from over.
FBI Director James Comey himself said recently that there's no deadline for finishing it. Asked if the Democratic National Convention would be such a deadline, he said no.
No conclusions have been reached about whether any laws were violated in setting up or using the system, the officials say.
In a statement after the revelation on Thursday, Clinton's team reiterated a common refrain:
"From the start, Hillary Clinton has offered to answer any questions that would help the Justice Department complete its review, and we hope and expect that anyone else who is asked would do the same," Clinton spokesman Brian Fallon said. "We are confident the review will conclude that nothing inappropriate took place."