WASHINGTON — A senior adviser to Joe Biden's late son Beau is joining the Draft Biden Super PAC to lay the financial groundwork for a potential presidential bid — a key hurdle for the sitting vice president if he hopes to take on Hillary Clinton in the Democratic presidential primary.
Josh Alcorn, finance director and later senior adviser to Beau Biden, raised $1.2 million in six months in 2013 to fund Beau Biden's potential bid for governor of Delaware. Alcorn moved back to Delaware from Washington, D.C., to work on Beau Biden's bid after managing Senate Majority Leader Harry Reid's vast national network of donors as finance director. Alcorn traveled consistently with Beau and served as a political confidante.
Related: Will Joe Biden Challenge Hillary Clinton for Democratic Nomination?
Beau Biden's gubernatorial campaign was never launched because the vice president's son was diagnosed with brain cancer. He died in May.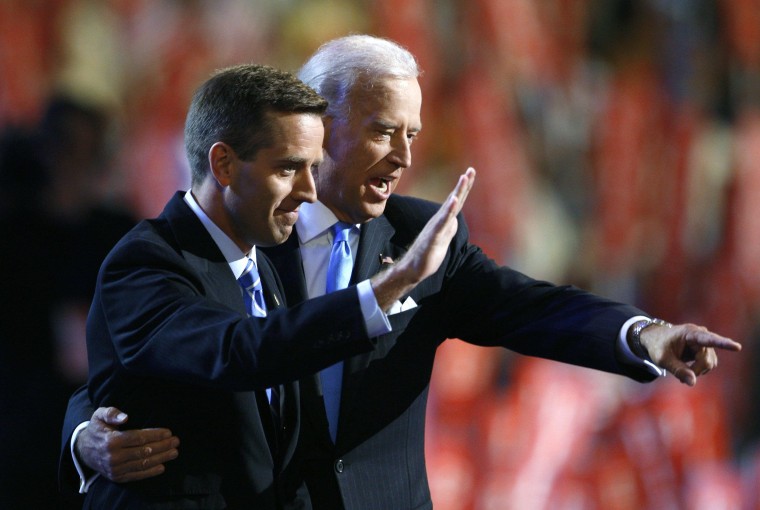 "I'm thrilled that Josh is joining Draft Biden. Biden supporters across the country know how close he was to Beau and his family," Will Pierce, Executive Director of Draft Biden 2016, said in a statement Sunday.
"Josh joining the Draft Biden effort only increases the seriousness nature of what to date has been an enormously successful effort," Pierce added.