Hillary Clinton's presidential campaign has enshrined her faltering attempts to swipe a New York City subway card last week on its own website — as an error message.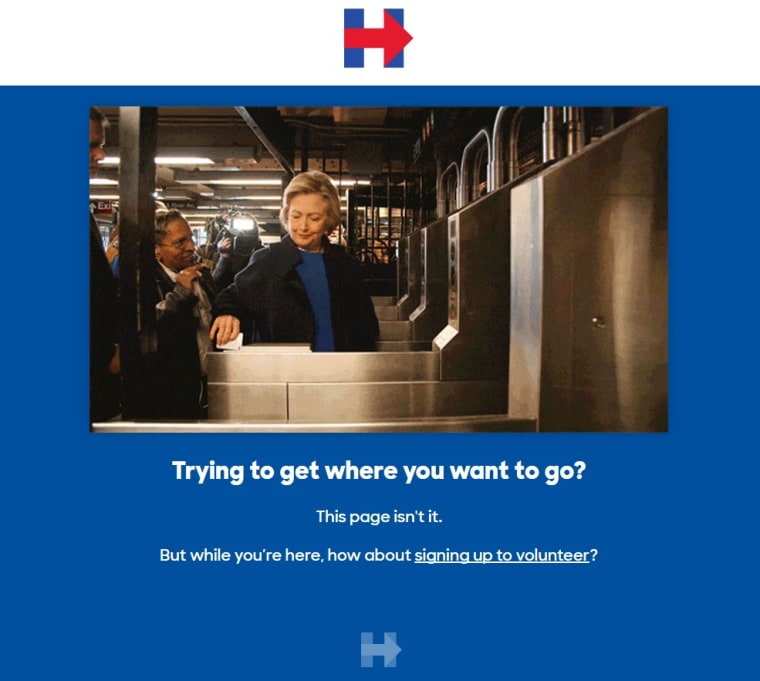 As cameras whirred and clicked, Clinton tried five times to swipe a card to enter the subway Thursday — earning the derision of the local tabloids and "Saturday Night Live."
Since then, she's been trying to defuse the gaffe by poking fun at it. Saturday, she showed up at an annual New York charity event to appear in a skit asking Mayor Bill de Blasio to "please fix these MetroCard slots in the subway."
And now Clinton's campaign website is displaying a gif of her failing to get through the subway turnstiles when you try to go to a page that doesn't exist — the dreaded "404: page not found" message.
"Trying to get where you want to go? This page isn't it," the site says.
Then it asks for campaign volunteers.