Several Democrats in Congress are asking the FBI to investigate whether there is a link between Donald Trump's campaign and a cyber-attack on Democratic Party institutions suspected to have been carried out by Russia.
The ranking members of the House committees on oversight and government reform, judiciary, foreign affairs, and homeland security sent a letter to FBI Director James Comey Tuesday asking for the investigation.
"Serious questions have been raised about overt and covert actions by Trump campaign officials on behalf of Russian interests," they wrote. "It is critical for the American public to know whether those actions may have directly caused or indirectly motivated attacks against Democratic institutions and our fundamental election process."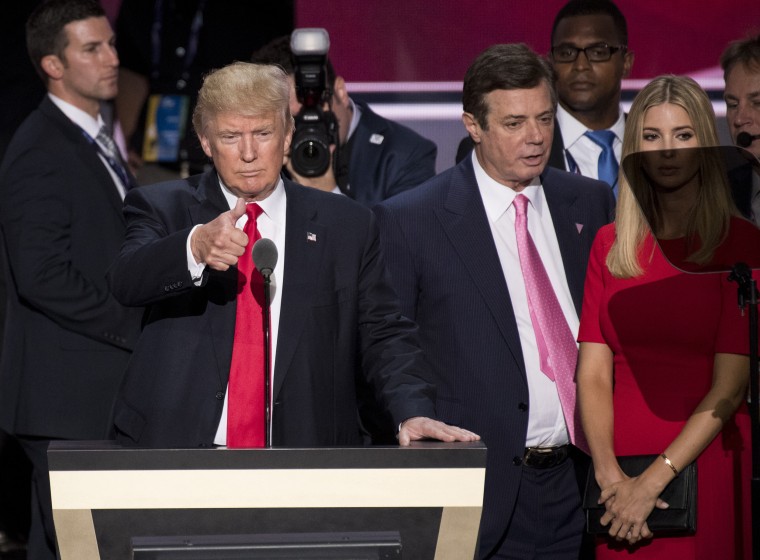 Related: White House Asks 'Deception Committee' to Study Russian Cyber-Attacks
The FBI has been investigating cyber-attacks on the Democratic National Convention, the Democratic Congressional Campaign Committee, and a computer system used by Hillary Clinton's campaign.
The letter asks the "that the FBI assess whether connections between Trump campaign officials and Russian interests may have contributed to these attacks in order to interfere with the U.S. presidential election," the ranking members said in a statement.
Trump's former campaign chairman, Paul Manafort, helped run pro-Russian Ukrainian president Victor Yanukovych's 2010 campaign, and was a key player in multi-million business propositions between Russian and Ukrainian oligarchs. Manafort resigned earlier this month.
Related: Why Experts are Sure Russia Hacked the DNC Emails
After 20,000 emails stolen from the DNC were published by the website WikiLeaks days ahead of the convention, Trump seemed to invite the Russians to spy on Clinton, and asked the government to release any emails it may have.
After days of criticism and condemnation, Trump said he was being sarcastic.
Trump has also heaped praise on Russian president Vladimir Putin. The FBI has not said who was behind the cyber-attacks, but top U.S. officials have said they are confident Russian intelligence agencies were behind the DNC hack.
Related: Why Russians Like Donald Trump (Sort of)
The Democratic congressional committee said the cyber-attack on its systems was similar to the DNC hack. The Clinton campaign said the cyber-attack on a computer program it and others used was part of the DNC hack.
The Russian government has denied it was involved and the Trump campaign did not immediately respond requests for comment on the Democrats' letter.