Jay Z will hold a get-out-the-vote concert for Hillary Clinton in Ohio prior to Election Day, the Clinton campaign announced Monday.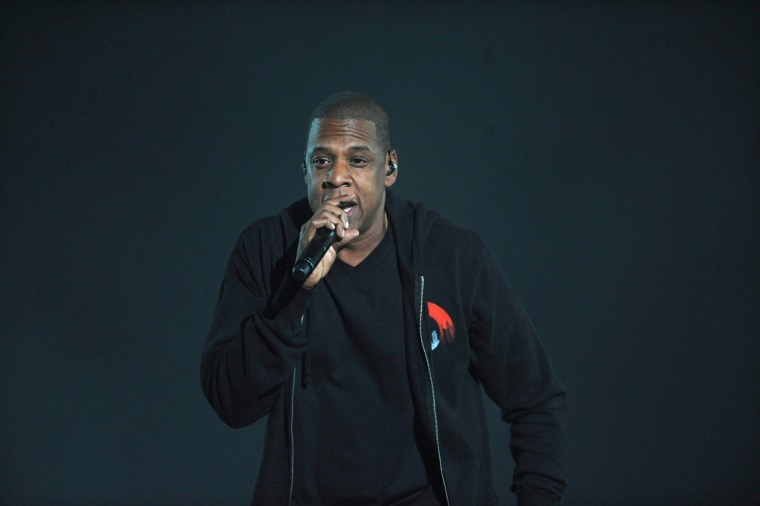 While there's no word on Beyoncé making an appearance, the rap star is among several celebrities signed on to make their case for the Democratic candidate in battleground states. He will perform in Cleveland, where Clinton needs large turnout in order to defeat Republican Donald Trump. The concert, Buzzfeed reports, is aimed at mobilizing the Obama coalition of young black voters.
Clinton holds the advantage when it comes to recruiting high-profile figures to spread her message. Here are the entertainment heavyweights helping Clinton get out the vote among key voting blocs in strategic states:
Katy Perry - Nevada and Pennsylvania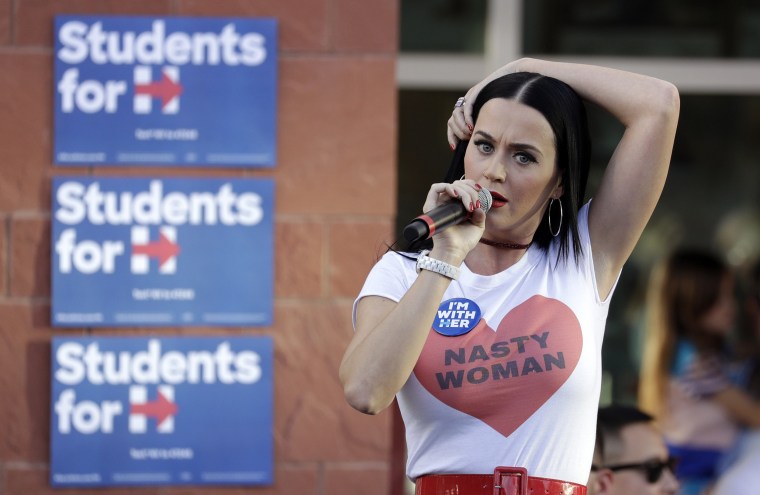 Clad in a "nasty woman" shirt, a nod to Trump's remark during the third presidential debate, Perry visited dorms at the University of Nevada-Las Vegas over the weekend to knock doors for Clinton. Perry's effort in Nevada coincided with the start of early voting, which Democrats have dominated. In addition, the tight race between Democrat Catherine Cortez Masto and Republican Joe Heck will likely be critical in determining which party controls the Senate.
The pop star will travel to Pennsylvania, another battleground, on November 5 for a get-out-the-vote performance in Philadelphia as part of the campaign's "Love Trumps Hate" concert series.
The National - Ohio
The popular rock group will play a concert in Cincinnati on November 2 with the aim of increasing Democratic turnout in Ohio, a critical battleground state. While Monday's Real Clear Politics average shows Trump with a small lead, recent polls have been extremely close. If Clinton could pull off a win in the Buckeye State, some analysts predict she would deny Trump a path to victory.
Jennifer Lopez - Florida
Lopez will get loud for Clinton at a Miami concert on October 29, the day early voting begins across Florida. Lopez's concert has also been billed as a get-out-the-vote event. Clinton is up 3.8 points in a four-way race according to Monday's Real Clear Politics average, but she must inspire her base to go to the polls in order to prevail in the state on November 8.
Jon Bon Jovi - Pennsylvania and Florida
Bon Jovi is scheduled to give two get-out-the-vote performances, according to Clinton's campaign scheduling website. The singer-songwriter will appear in Pittsburgh on October 27 and Tampa on November 5. Clinton has built a sizable lead in Pennsylvania, a state that is pivotal for Trump's White House ambitions. Democrat Katie McGinty and Republican Pat Toomey are also engaged in a fierce contest that is expected to help determine control of the Senate.
Miley Cyrus - Virginia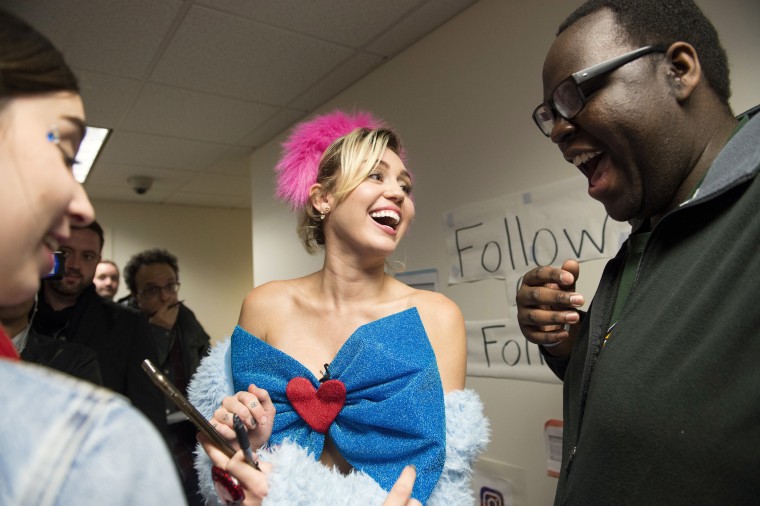 The "Wrecking Ball" singer met with students at Virginia's George Mason University on October 22. Cyrus went door-to-door at residence halls, drawing a massive crowd of students who were excited to see her. She spoke to undergraduates about the significance of voting and encouraged them to cast ballots for Clinton. While Virginia is traditionally considered a battleground state, Clinton holds a comfortable lead. Her running mate, Sen. Tim Kaine, also hails from Virginia. The state is critical in establishing Clinton's path to electoral triumph, and get-out-the-vote efforts can help her maintain her polling advantage.