Jeb Bush endorsed Republican presidential candidate Ted Cruz on Wednesday in a rebuke to what the former Florida governor called the "divisiveness and vulgarity" of Donald Trump.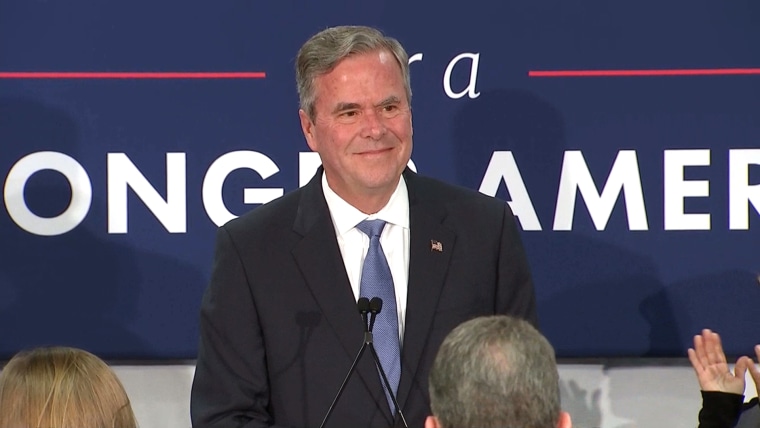 "Ted is a consistent, principled conservative who has demonstrated the ability to appeal to voters and win primary contests," Bush said in a statement. "Washington is broken, and the only way Republicans can hope to win back the White House and put our nation on a better path is to support a nominee who can articulate how conservative policies will help people rise up and reach their full potential."
Bush, who dropped out of the Republican presidential race in February, called on the GOP to "overcome the divisiveness and vulgarity Donald Trump has brought into the political arena."
"To win, Republicans need to make this election about proposing solutions to the many challenges we face, and I believe that we should vote for Ted as he will do just that," he said.
Bush is the most notable member of the Republican establishment to endorse Cruz as the Texas senator tries to block Trump's path to the nomination. But Cruz is also a deeply divisive figure within the GOP, and the party leadership much preferred Florida Sen. Marco Rubio, who dropped out of the presidential race after bruising defeats earlier this month.
In a statement, Cruz said he was "truly honored to earn" Bush's support.
"His endorsement today is further evidence that Republicans are continuing to unite behind our campaign to nominate a proven conservative to defeat Hillary Clinton in November, take back the White House, and ensure a freer and more prosperous America for future generations," he said.