Ohio Governor John Kasich said he is still a long way from endorsing Donald Trump in an interview with Fox News that aired Thursday morning.
The former GOP presidential candidate insisted that "this is not a game" for him and that it's "absolutely, of course" possible he will walk into the Republican National Convention in his home state next month without endorsing the nominee.
"I can't go for dividing, name calling, or somebody that doesn't really represent conservative principles."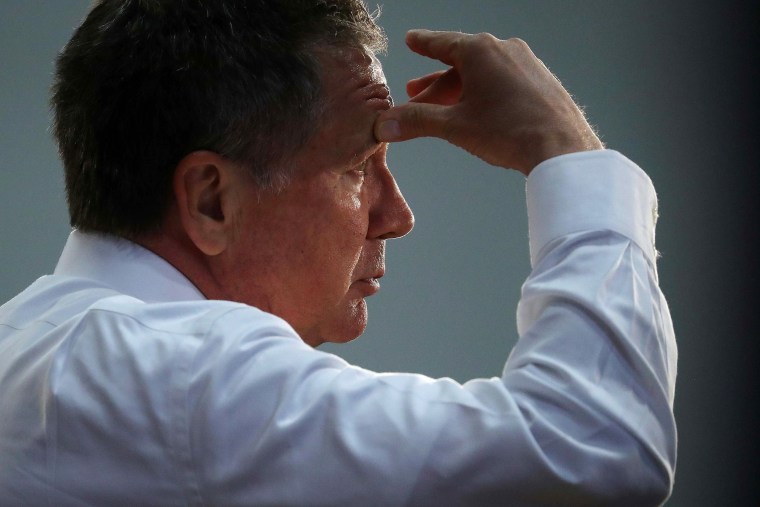 Kasich said it's "hard to say" if he will ever endorse Trump. "If you look at Twitter, they have this thing called 'trending.' It's trending poorly. I have a completely different message."
He said that Trump has called him to ask about his support and that he has told Trump that they are like two different companies with two different visions, value systems, and objectives. "It's pretty hard to put that together. But right now the divisiveness, the division, the name-calling, it just doesn't go down well."
Kasich also reaffirmed that there's still no chance he would serve as Trump's running-mate, telling host Bill Hemmer in the interview, "Never! Not even a consideration. We're too different."
He did, however, acknowledge that he has been reached out to. "I mean, a lot of people called and they talked to my folks and you know, I've had people call me but there was never, ever any consideration and I never had that conversation with him." Kasich's team had previously said that the governor would not even submit to a Trump VP vetting process.
The governor dropped out of the presidential race one month ago, but he still holds a notable position in the Republican Party as the governor of the critical swing state of Ohio, which is also the host state for the party's convention this summer. Kasich maintains that it's up to Trump – not him – to do well in Ohio.
"I said from the beginning that if somebody came into Ohio and they were a divider, that they couldn't win the state," Kasich said. "It's not on me as to how Donald Trump does in Ohio. It's on him. It's on him how he does in the country. And, you know, if you're, if you're going to insult Hispanics, if you're going to turn off minorities, if you're going to, you know, have a, a reckless suggestions on foreign policy that's not good. Why would I feel compelled to support somebody who's positions I'm kind of fundamentally disagree with?"
Kasich added on Fox that he will not support Hillary Clinton -- "that's for sure" -- and that he will still give Trump a chance to change, but he has not liked what he has seen recently.
"I just wish that there was a change," he said. "But it doesn't look like there's been any change. It looks like it's gotten worse."