Rapper Lil Jon said he was forced to call out Donald Trump for using the racially loaded term "Uncle Tom" while filming a 2013 episode of "The Celebrity Apprentice."
The "Turn Down for What" rapper tweeted late Friday in response to an earlier report about the incident from The Daily Beast, in which former staffers of the reality show claimed then-host Trump repeatedly called Lil Jon "Uncle Tom" despite producers urging him to stop.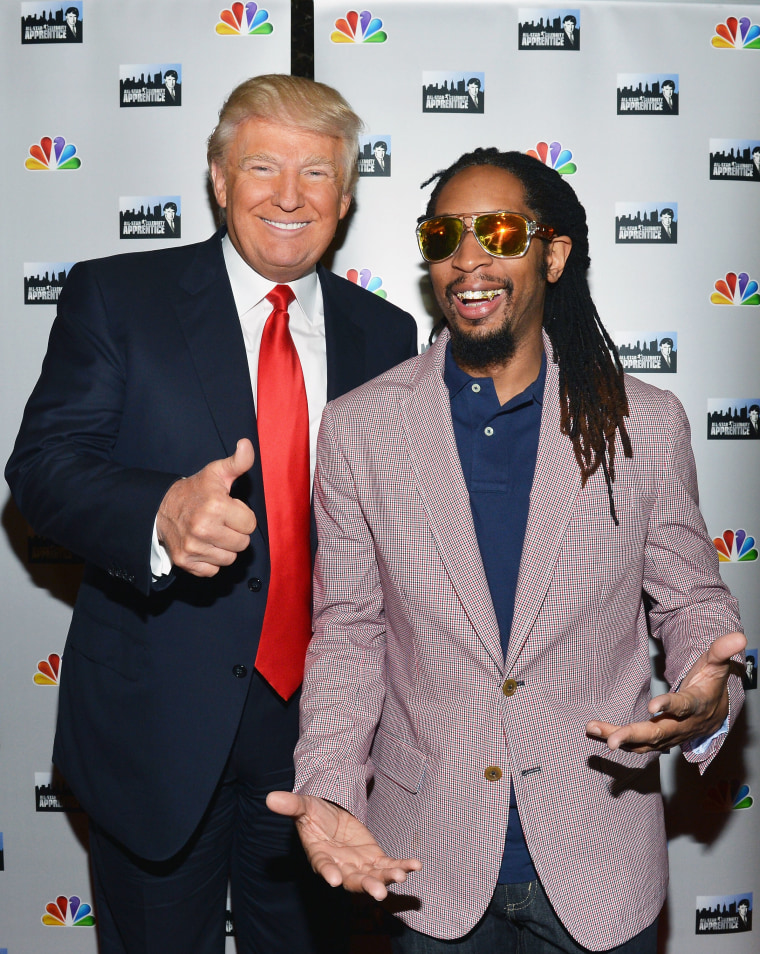 The alleged incident occurred during a segment of the show in which the rapper wore an Uncle Sam costume to help advertise a product his team was selling.
"'Look, he's Uncle Tom!' one longtime 'Apprentice' staffer recalled Trump blurting out at least twice. The staffer said Trump was utterly tone-deaf to the racially charged history of the term, which is used to deride a black man deemed to be subservient to white people," The Daily Beast reported.
Lil Jon released a statement on Twitter on Friday confirming that Trump had used the term.
"When this 'Uncle Tom' incident happened on Celebrity Apprentice in the boardroom several of my cast mates and I addressed Mr. Trump immediately when we heard the comment," Lil Jon wrote. "I can't say if he knew what he was actually saying or not but he did stop using that term once we explained it's (sic) offensiveness."
"I also want to be clear that I don't agree with many of the statements Mr. Trump has said during his current run for President," the rapper added.
NBC News was not immediately able to reach a Trump campaign representative for comment. Prior to Lil Jon's tweet, Trump campaign spokeswoman Hope Hicks told the Daily Beast: "This is simply untrue."
The episode in question took place during the 13th season of Trump's reality show during which Lil Jon and other celebrities who had appeared on earlier seasons of the show returned for an "all-star" edition. Some of the rapper's fellow contestants were Dennis Rodman, Gary Busey, Stephen Baldwin, and Omarosa Manigault, who are now all vocal Trump campaign supporters.
NBC Universal, which produces Celebrity Apprentice, cut ties with Trump in June, 2015 — days after he made critical comments about Mexican immigrants and NBC canceled its airing of the Miss USA pageant. NBC Universal is the parent company of NBC News.