A man described as an heir to the Otis Elevator Company fortune was arrested Thursday for allegedly demolishing Donald Trump's Hollywood Walk of Fame star.
James Otis faces felony vandalism of the GOP nominee's pink terrazzo and brass star during the early dawn hours Wednesday, Los Angeles police told NBC News. The case against him will be presented to the district attorney, who must decide whether to press charges.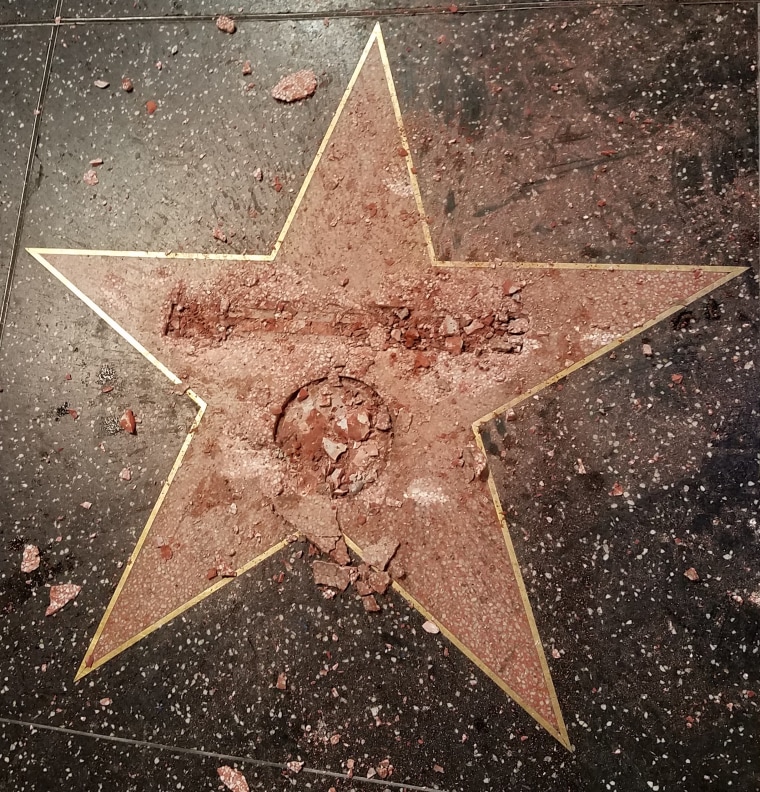 A video obtained by Deadline.com showed a man in a construction worker's vest pulverizing the sidewalk symbol with a pick-ax as passersby looked on.
In an interview with NBC Los Angeles, Otis said his was an "act of civil disobedience."
Related: Ax-Wielding Vandal Defaces Trump's Walk of Fame Star
"I did it, and I'm very happy I did it, and I'm proud that I did it," said Otis, adding that he wanted to extract the star and auction it off to raise money for the women who claim Trump sexually assaulted them in decades past.
Trump has denied all of their claims.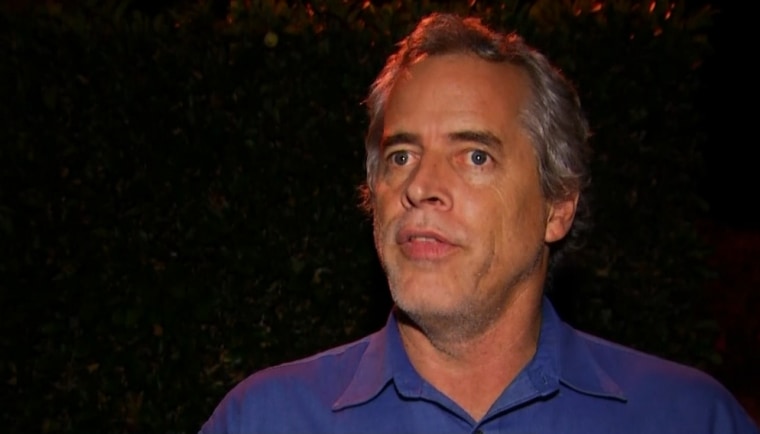 LAPD Capt. Cory Palka told NBC Los Angeles that authorities were looking at additional penalties or charges given that the star is located in a California historical landmark district.
Trump's star is specifically near the Dolby Theatre, where the Oscars are held. It was installed in January 2007, while Trump was hosting his reality TV show, "The Apprentice."
Since launching his bid for president, Trump's Walk of Fame star has been defaced with graffiti of a reverse swastika and a mute symbol, and was mocked when an artist placed a miniature wall around it in reference to the GOP nominee's desire to build a barrier along the U.S.-Mexico border.
The Hollywood Chamber of Commerce said in a statement that Trump's defiled tribute will be repaired within the next several days.