NASHUA, N.H. — Marco Rubio said Thursday it's "craziness" to be focusing so much on his footwear when there are so many challenges at home and abroad, but added that all the speculation over his infamous boots hadn't fazed him.
Responding to a questioner at a town hall here who noted Rubio had swapped the black leather heeled boots that drew the attention of Vanity Fair — "Glad you made a better shoe choice!" the questioner joked — Rubio defended the boots.
"I like them!" he said. He went on to scoff at the fact they were even the focus of news reports this week.
"So let me get this right— ISIS is cutting peoples' heads off, setting people on fire in cages, Saudi Arabia and Iran are on the verge of a war, the Chinese are landign airplanes on islands that they've built…in international waters, our economy is flatlining, and the stock market's falling apart — but boy, are we getitng a lot of coverage about a pair of boots!"
"This is craziness! Have people lost their minds?" Rubio asked, incredulously.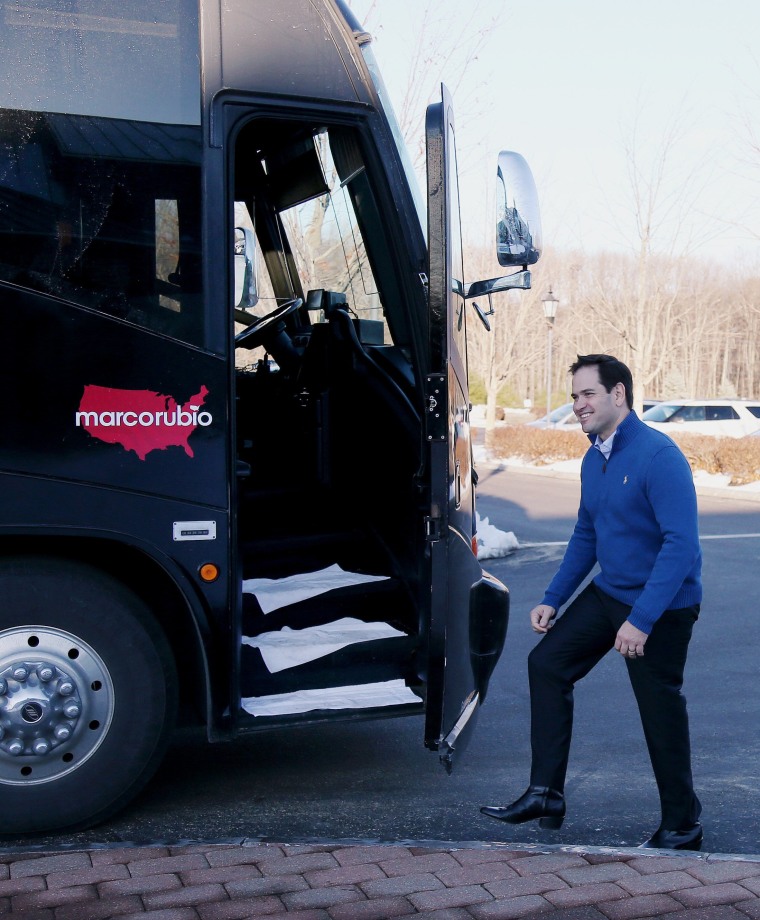 He said his kids told him last night that the story had come up in the news and "I got a chuckle out of it." And though he swapped the heeled boots out for flat dress shoes on Thursday, he hinted they haven't been shelved forever.
"Who knows — maybe they'll make a comeback," he teased.