Republican Sen. John McCain is hitting back at Donald Trump's renewed calls for torture in the aftermath of the deadly terror attack at the Istanbul airport in Turkey.
"It's not the United States of America. It's not what we are all about. It's not what we are," the Arizona lawmaker and former prisoner of war in North Vietnam said to applause at the Bipartisan Policy Center in Washington on Wednesday.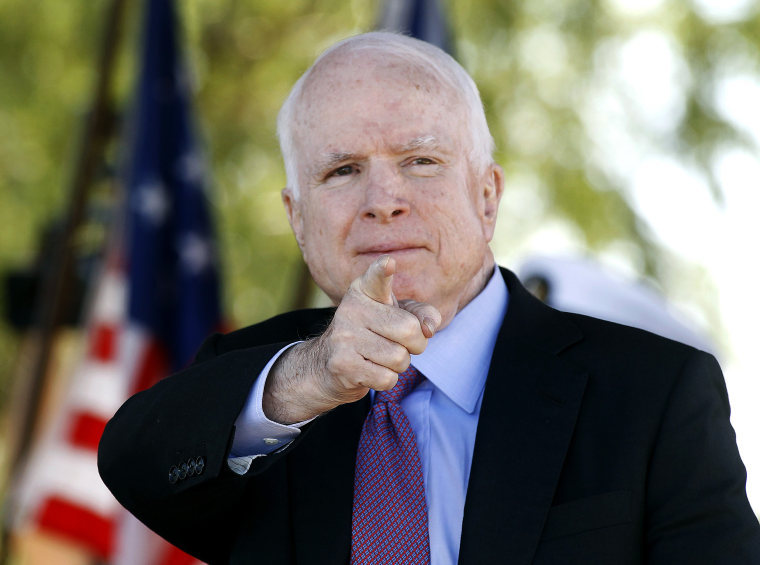 At a rally Tuesday in Ohio, Trump reiterated his praise for using waterboarding -– banned by the Bush administration -– as an effective tool to fight terror just hours after the attack that left dozens of people dead. "I like it a lot. I don't think it's tough enough," said Trump, adding that the tactic was "peanuts compared to many alternatives."
McCain noted at the event that waterboarding is considered a war crime according to the Geneva conventions, "But perhaps more important than that, if you're not into academics and history is it doesn't work ... Because if you inflict enough pain on someone they will tell you whatever they think you want to hear."
McCain has long been an outspoken opponent of torture and had spearheaded the fight to prohibit certain so-called enhanced interrogation techniques originally greenlighted by the Bush administration.
The senator has frequently sparred with the real estate mogul over his remarks about prisoners of war but has said he will back Trump if he becomes the nominee. McCain, however, has said he will not attend next month's Republican National Convention.
McCain also joked that those who initially thought Trump would be the nominee were "crazy."
"If you believed that Donald Trump was going to be the nominee and you believed that Bernie Sanders was going to come close, please raise your hand," he said. "Please don't drive an automobile in the metropolitan area. You're a danger to yourself and others."