South Carolina Rep. Mick Mulvaney, a staunch fiscal conservative who was elected to Congress as part of the tea party wave, will be nominated as Donald Trump's White House budget chief, the president-elect said Saturday.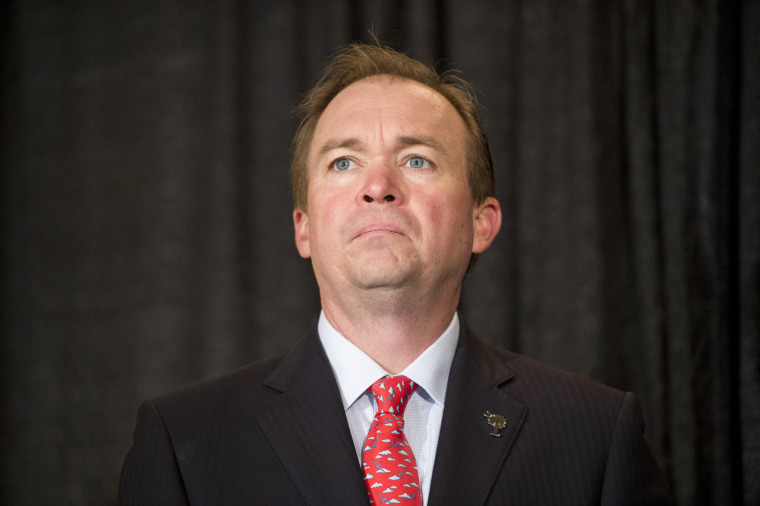 "We are going to do great things for the American people with Mick Mulvaney leading the Office of Management and Budget," Trump said in a statement. "Right now we are nearly $20 trillion in debt, but Mick is a very high-energy leader with deep convictions for how to responsibly manage our nation's finances and save our country from drowning in red ink."
Mulvaney, 49, who has represented South Carolina's 5th congressional district since 2011, added that the Trump administration would "restore budgetary and fiscal sanity back in Washington."
Mulvaney will require Senate confirmation. As a member of the House Financial Services Committee and a co-founder of the House Freedom Caucus, he has been vocally opposed to increased spending in Washington and was critical of former House Speaker John Boehner, who stepped down last year.
He also has embraced shutting down the government in opposition to increasing budgets.
That would seem to go against what Trump has suggested would be upping spending in some cases.
"Well, sometimes you have to prime the pump," Trump told TIME magazine last month. "So sometimes in order to get jobs going and the country going, because, look, we're at 1 percent growth."
As the White House's budget director, Mulvaney would be responsible for reviewing the budgets of federal agencies and making sure they align with the administration's priorities.