Hillary Clinton will make her heavily anticipated appearance before the Benghazi Select Committee on Thursday to deliver what is expected to be hours' worth of testimony. The potentially contentious exchanges between the committee and Clinton are also expected to be filled with references to lawmakers, State Department officials, and members of Clinton's inner circle.
So, to help keep everything straight, here's your guide to nine of the major players expected to be brought up during Clinton's Q&A:
Hillary Clinton - Former Secretary of State; 2016 Democratic presidential candidate
Thursday will not be the first time Clinton has testified before Congress about the 2012 attack that killed four Americans in Benghazi, Libya. In January of 2013 she testified in front of the Senate Foreign Relations Committee and House Foreign Affairs Committee where she was grilled on why there was not more security at the U.S. compound and why members of the Obama administration said the attack was the result of a spontaneous protest -- a claim that later proved to be untrue.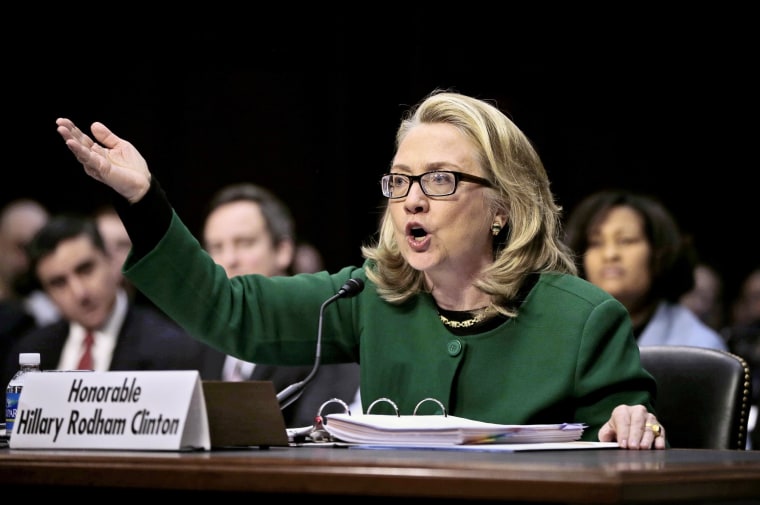 The Benghazi Committee is expected to have more questions about security at the outpost, what could have been done differently during the attack, and how the administration responded during the height of the last presidential race. But Clinton's use of a private email server as secretary of state was not known to Congress at the time of her previous testimony and is expected to be a factor in her upcoming appearance.
Chris Stevens - U.S. Ambassador to Libya killed in Benghazi attack
Stevens became ambassador to Libya just four months before his death, but had spent plenty of time in the country before his appointment. The California native served as the deputy chief of the U.S. mission to Libya from 2007 to 2009 while Moammar Gadhafi ruled the African country. He returned to Libya in 2011 to serve as the U.S. envoy to the rebels opposing Gadhafi.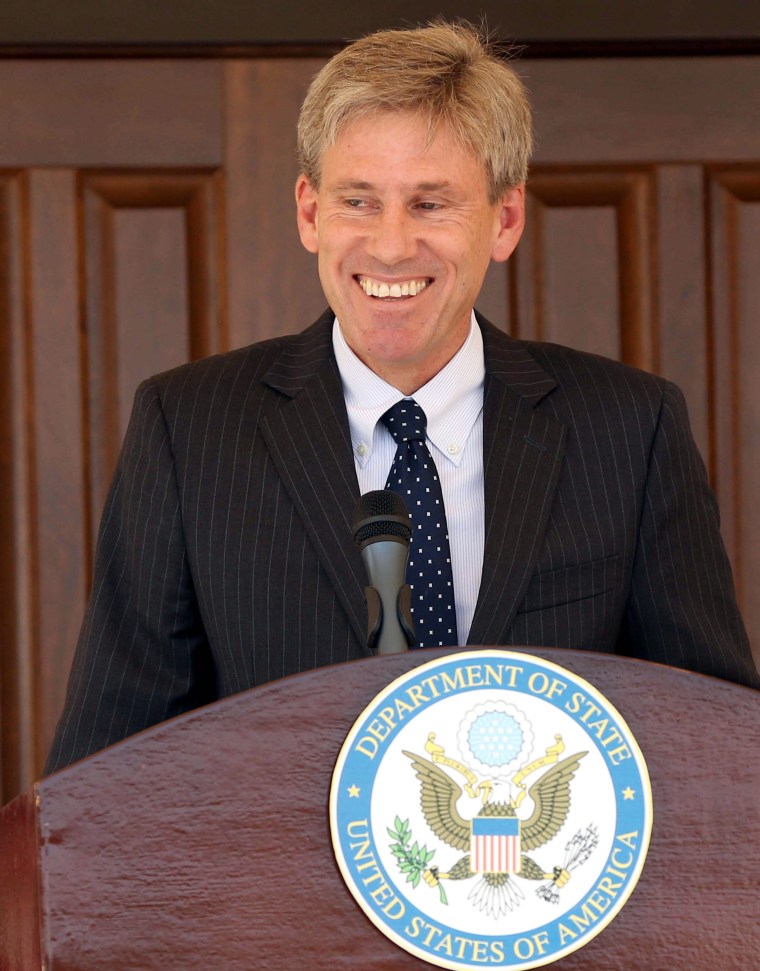 Friends say Stevens had an enthusiasm for helping the country, while also understanding the dangers it posed. In May of 2012 he was appointed ambassador and traveled to Benghazi on September 10 of that year. On Sept. 11, 2012, he, along with U.S. Foreign Service Information Management Officer Sean Smith and CIA contractors Tyrone S. Woods and Glen Doherty, were killed during an attack by Islamic militants.
Bradley Podliska - Former Benghazi Committee Staffer
The former intelligence Air Force Reserve officer worked for the committee for 10 months before being fired and setting off a firestorm for claiming the investigation had turned partisan. Podliska, who will file a lawsuit against the committee next month, says he was relieved of his duties for going against orders to focus solely on the State Department and Clinton's role. "I was fired for trying to conduct an objective, non-partisan, thorough investigation," he said in a recent interview on CNN.
Gowdy has said Podliska was fired for mishandling classified information. He added that "this staffer has never mentioned Secretary Clinton as a cause of his termination" until receiving attention from the media.
The Clinton Insiders
A number of current and former Clinton staffers and confidants have already met with the Benghazi behind closed.
Huma Abedin: Clinton's longtime aide, who worked with her at the State Department and is now vice chairwoman of her presidential campaign, spent six hours privately testifying before the committee last week. A Clinton campaign spokesman said it is unclear why Abedin was called in ""given her lack of knowledge about the events surrounding Benghazi." Republicans countered that her former role as deputy chief of staff at the State Department and publicly released emails discussing Libya justified her testimony.
Cheryl Mills: Clinton's chief of staff while she headed the State Department testified last month. Democrats on the committee released the transcript from her interview after saying Republicans were leaking her answers without context. According to the transripts, Mills said Clinton was heavily engaged the night of the attack and worked to ensure no one else was killed.
Sidney Blumenthal: The longtime friend to both Bill and Hillary Clinton served as an informal adviser to the former secretary of state. He privately testified to the group back in June with the focus being on memos he sent Clinton about Libya.
Jake Sullivan: Clinton's closest foreign policy adviser testified in front of the committee privately for seven hours last month.
Rep. Trey Gowdy, R-S.C. - Chair of Benghazi Select Committee
As head of the Benghazi Committee, Gowdy has become the face of the GOP's inquiry into Clinton and the Benghazi attack. The former federal prosecutor rode the tea party wave into Congress during the 2010 midterm elections and is well liked by the most conservative members of the House. His investigation led to the public disclosure that Clinton exclusively used a private email as secretary of state.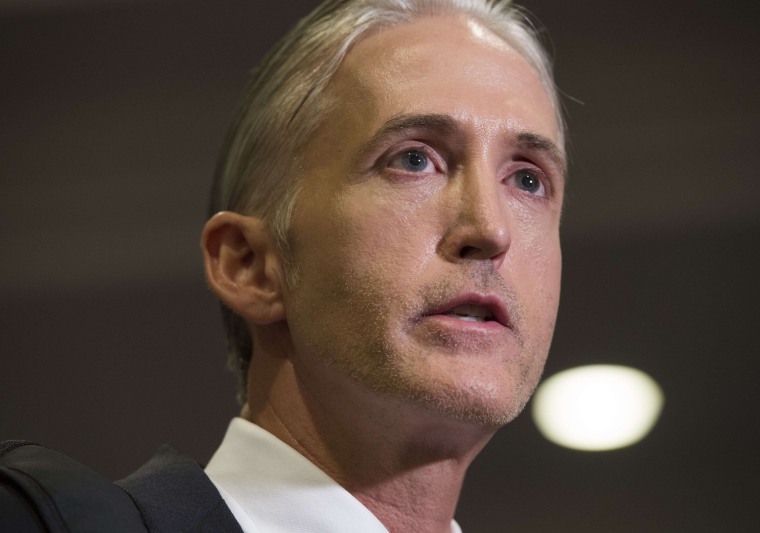 But the Benghazi investigation has come under fire lately from both Democrats in Congress and the Clinton campaign after Majority Leader Kevin McCarthy linked the committee's work to a drop in Clinton's poll numbers. It has put the South Carolina Republican on the defensive, forced to justify the panel that has cost around $4.5 million and has lasted longer than the committee that investigated Watergate. "I have told my own Republican colleagues and friends, 'Shut up talking about things you don't know anything about,'" Gowdy said on CBS's "Face the Nation" on Sunday. "And unless you're on the committee, you have no idea what we've done, why we've done it and what new facts we have found."
Rep. Elijah Cummings, D-M.D. - Ranking Member of the Benghazi Select Committee
Cummings is the top Democrat on the committee and has been the most vocal critic of the GOP-led investigation. He has accused Gowdy of leaking information meant to hurt Clinton politically and has called on Republicans to release the transcripts from closed-door testimonies, which he says will underscore that the committee has been more focused on Clinton than on Benghazi.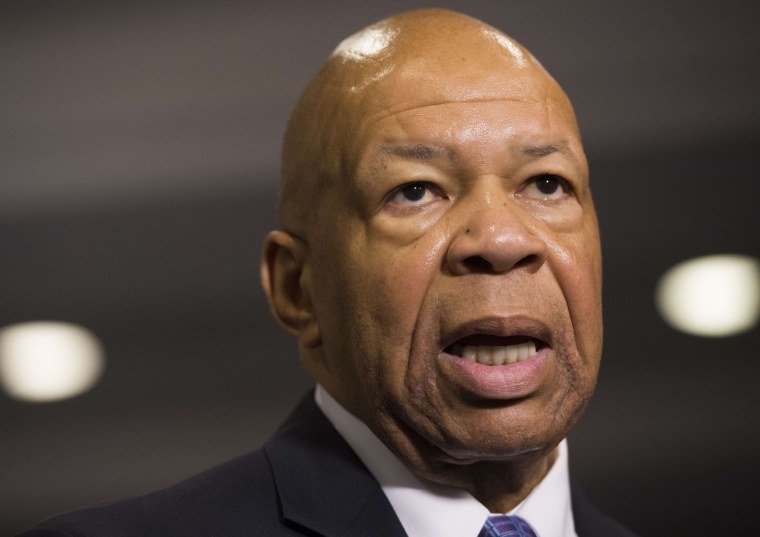 "There is an obsession with, again, trying to derail the Clinton campaign," Cummings told NBC News' Andrea Mitchell last week. "Period."
Update: This article has been updated to reflect Wednesday's release of Cheryl Mills deposition.